2017 Audi A4 Allroad Pros vs Cons. Should You Buy?
The Audi A4 Allroad is a lifted all-wheel drive wagon version of Audi's compact luxury A4 sedan. While this is a relatively common configuration in Audi's European domestic market, the A4 Allroad is one of the few such wagons available in North America. However, it does blend the good driving dynamics of a passenger car, off-road abilities and versatility of an SUV and Audi's famous luxury and refinement for an overall excellent vehicle.
What's New for 2017
Audi has completely revamped the A4 Allroad for the 2017 model year, together with its platform sibling - the A4 sedan. It is completely changed both inside and out, featuring a new interior, new styling, a retuned engine that delivers significantly more power and lots of new features and options. However, the fundamental role and capabilities of the vehicle remain unchanged.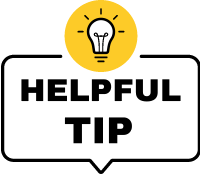 Before you walk into a dealership, compare prices online first. Give the following pricing services a try:
They are free and no obligation. Compare & Save!
Top 10 Reasons to Buy a 2017 Audi A4 Allroad – The Pros
1. Sport Sedan Performance
The new 2017 Audi A4 Allroad gets an upgraded 2.0-liter turbocharged four-cylinder engine this year that boosts its power output up to 252 horsepower and 273 pound-feet of torque - a 30 horsepower improvement over last year. This gets the Allroad up to 60 miles per hour in under six seconds and allows it to confidently keep up with other compact luxury vehicles.
2. Excellent Handling
While a wagon may not seem like a canyon-carving machine, the 2017 Audi A4 Allroad actually feels very similar to the sedan version of the A4 in its responsiveness and handling mechanics. The only difference is a slight increase in body roll due to the taller ride height. So if you want a crossover that drives like a sedan, this is it.
3. New, More Efficient quattro All-Wheel Drive
The 2017 Audi A4 Allroad is one of the debut vehicles for Audi's new all-wheel drive system called Ultra. This new version of Audi's famous quattro seamlessly shifts between front-wheel and all-wheel drive configurations using a decoupling clutch. This means better all-wheel performance and better fuel economy.
4. Effective All-terrain Driving Ability
In addition to the new all-wheel drive system, the 2017 Audi A4 Allroad also comes with an adaptive suspension system, taller shocks and protective cladding all around the car's lower edges. That gives it the ability to go through both severe weather and unpaved roads equally well, making it a great choice for drivers who find themselves in such conditions often.
5. Expansive Utility
The wagon and hatchback type of cars are primarily oriented at buyers looking to maximize storage space, and the 2017 Audi A4 Allroad is a very definite improvement over its sedan relatives in that regard. There is 24.2 cubic feet of space behind the rear seats and 58.5 cubic seats with the second row folded flat. That should be enough for any road trip or ski vacation.
6. Excellent Styling
Audi's design language works wonders at appealing to both those looking for style and those looking for something more traditional. The A4 Allroad is the latest iteration of that look, offering plenty of modern styling cues without looking outlandish or radical. This would not look out of place parked next to a 7-series BMW nor a Subaru WRX.
7. Luxurious Interior
The same careful eye that sculpted the 2017 A4 Allroad's exterior clearly shows its influence in the interior. Leather upholstery comes standard, surfaces are soft to the touch and there are lots of upscale accents throughout. As either a driver or a passenger, you won't be disappointed in either the look or feel of the Allroad's interior.
8. Full Range of Luxury Options
Audi is a luxury brand, so it is possible to get all kinds of high-end options on your 2017 Audi A4 Allroad. From heated and ventilated seats and surround view cameras to voice command navigation and Bang & Olufsen premium audio, there are few options available out there that you can't add to your Allroad.
9. Latest Safety Technology
While the modern accident prevention technologies have been appearing on more and more cars, they are far from universal features, but the 2017 A4 Allroad offers the full selection. Bluetooth, rearview camera, forward collision warning, automatic emergency braking, emergency responder notification, parking sensors, blind spot monitoring and lane-keep assist are among the myriad of safety features available. Few other cars offer as much safety technology.
10. Unique Vehicle
Wagons are a very uncommon vehicle type in the United States, so your 2017 Audi A4 Allroad will always stand out and be easy to find in the parking lot. If being unique and standing out from the crowd of compact crossover SUVs appeals to you, so will the Allroad.
Buying Tip:
To avoid overpaying on a new car, shop prices online first. Get up front pricing before you walk into a dealership. We recommend the following free services;
Car Clearance Deals,
NADAguides,
CarsDirect &
Motortrend.
These free services will offer you
the lowest prices
and supply you with multiple competing price quotes. You will know the best price before you visit the dealer.
Reasons Not to Buy a 2017 Audi A4 Allroad – The Cons
1. High Price Point
While the Audi Allroad does offer great value, it is quite pricey with a starting price higher than the price of many other wagons fully loaded. If you are looking solely for wagon utility, other vehicles can get you that for a lot less.
2. Poor Fuel Economy
While the 2017 A4 Allroad offers many of the benefits of a compact sedan, fuel economy is not one of them. It clocks in at a relatively low 23 miles per gallon city, 28 mpg highway and 25 mpg combined. There are many similar cars with much better mileage available.
3. Single Engine Choice
The 2.0-liter turbo, while powerful and effective, is the only engine option available for the Allroad, while other competitors offer V-6 or even diesel options, giving those vehicles more versatility.
4. Unique Vehicle
The A4 Allroad's unique combination of SUV, sedan and luxury features is one of its biggest strengths, but it is also a weakness. The Allroad often feels like a jack-of-all-trades vehicle that is outmatched by dedicated crossovers, performance sedans or luxury cruisers in each of the three categories.
How It Stacks Up to the Competition
The 2017 Audi A4 Allroad occupies an interesting place at the intersection of several different classes of vehicle, making it difficult to compare to others. The closest competitor is probably the Subaru Outback, with its built-in all-wheel drive, tall stance and plenty of passenger space. It offers more storage than the A4 Allroad and is less expensive, but lacks the Audi's upscale interior and options list. Another vehicle to consider is the Prius V, which is much more efficient, but is not nearly as much fun to drive as the Allroad.
Conclusion
The 2017 Audi A4 is a solid vehicle that has something to offer everyone: enthusiasts will enjoy the smooth handling and the powerful engine, adventurers will love the car's eponymous all-road ability and everyone can appreciate the beautiful and comfortable interior. There are worthy competitors for the Allroad in each of those categories, but if you are looking to get all three in one place, the Audi is the way to go.