Reasons to Buy • Pros vs Cons
2015 Dodge Grand Caravan
Buying Guide • Review • Research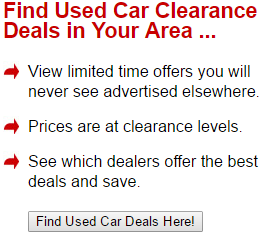 Now in its thirtieth year of production, the Dodge Grand Caravan has become a fixture on American roads. This minivan revolutionized the family transportation market and has continued to add new features that soon became industry standard, like DVD players. Here are the top ten reasons to buy a 2015 Dodge Caravan… and a few things about this model that might be deal breakers.
Top Ten Reasons to Buy a 2015 Dodge Grand Caravan - The Pros
1) Safety. All minivans are safe compared to smaller vehicles, but the Dodge Grand Caravan reliably is ranked one of the safest in its class by experts. The Insurance Institute for Highway Safeway has given the Grand Caravan perfect scores in all areas for safety, while the National Highway Traffic Safety Administration scored it at 5/5 stars for side crash tests and 4/5 in all other areas. This safety is likely due to the vehicle's size and shape as well as its many innovative safety features, including driver and front passenger airbags, assisted antilock brakes, and traction control.
2) Affordable. Buying a fully loaded Grand Caravan is cheaper than buying a basic, stripped down model from many other minivan makers. Even the basic Grand Caravan comes with a decent list of standard features and a range of affordable upgrade options. It is rare that the cheapest vehicle in a class is also a safe, dependable, and comfortable option, which makes this minivan a winner for working families.
3) Space. The Grand Caravan can not only carry eight people, but all of their stuff and perhaps the family pets as well. With all seats in the van, there are 33 cubic feet of cargo space. Folding down the second and third rows will bring this up to almost 144 cubic feet—a virtual moving van. The space under the seats also functions as storage when the seats are not stowed. In addition, seats can be rotated completely, so that the second row faces the third row for example. This versatility makes the 2015 Grand Caravan a consistent favorite.
4) Stow'n Go Seating. Removing seats from a minivan is a back injury waiting to happen. The seats tend to be heavy, and unwieldy, and difficult to get in and out of the van. The 2015 Dodge Grand Caravan, like previous years' models, has resolved this issue by making the seats easily stow in the floor of the minivan. In other words, they never need to be removed. The seats fold easily into the floor with just one hand, and there are power-fold options for the third-row seat.
5) Performance. While not the fastest and most powerful vehicle on the market, the Dodge Grand Caravan is quite a work horse. All packages include the same drive train, with a 3.6 liter, 283-horsepower V6 engine. This is more than enough power for daily situations such as freeway driving, and even enough to haul this large van up steep roads and handle unconventional terrain. In addition, this minivan handles well. It has front wheel drive and disc brakes.
6) Entertainment. Dodge invented the concept of in-car entertainment systems and has continued to expand on the concept ever since. The 2015 Dodge Grand Caravan has DVD, Blu-Ray, and USB ports. In addition, there are dual screens that allow passengers to watch two different movies at a time. There is also audio streaming and 115-volt outlets. Whether driving across the country or to your local mall, even the youngest passengers will be entertained.
7) No Hands! The 2015 Dodge Grand Caravan has hands-free controls for many parts of the entertainment system as well as for a docked cell phone. With cell phone usage in a vehicle both unsafe and illegal in most places, this is a benefit that no vehicle should be without—although many still are.
8) Fuel economy. We are used to automakers claiming better mileage than their vehicles actually get. Drivers of the Dodge Grand Caravan seem to have the opposite experience. While Dodge claims that the 2015 Grand Caravan will get 25 MPG on the highway and 17 MPG on city roads, many drivers report getting slightly better than this.
9) Dependable. The 2015 Dodge Grand Caravan, like previous models, is highly dependable. Having a single drivetrain for all models has allowed Dodge to design something built to last.
10) Last chance! 2015 is reported to be the last year that the Dodge Grand Caravan will be sold.
The 2015 Dodge Grand Caravan has many benefits, but there are some drawbacks as well.
Reasons you may not want to buy a 2015 Dodge Grand Caravan - The Cons
1) Boxy. The Grand Caravan is affordable and very driveable, but it is very boxy and lacks the sleek design that many Americans prefer. In addition, the rectangular shape can contribute to stiffer handling.
2) Poor seating design. The middle seat is low, tilted, and very thin, which is fine for a child but can be uncomfortable for an adult. This is due to the Stow'N Go feature. In addition, while the third row is said to seat up to three adults, more than two will be a very tight squeeze.
3) Poorly designed display. This comes from several smaller issues with the placement of different controls. It is hard to reach the CD player from the driver's seat while actually driving. Many of the buttons are too small and it is hard to hit the right one. Some people find the Infotainment System unintuitive, although this experience varies.
In all, the 2015 Dodge Grand Caravan is the most affordable minivan on the market and also a solid choice for performance and safety. Although it lacks the sleek design of the Toyota Sienna and Honda Odyssey, it is a reliable choice with all of the bells and whistles that make transporting a family more pleasant. Many American drivers will be sorry to see this minivan go!