2020 Ford EcoSport Pros vs Cons. Should You Buy?
Buying Tip:
Before you walk into a dealership, price shop Online first. Avoid overpaying by using the following pricing services:
With these services you can:
• Force dealers to compete for your business.
• Start your own online price war.
• Many prices are not advertised online.
• It's Free and No Obligation.

Visit
Car Clearance Deals
,
CarsDirect
&
MotorTrend.
Many drivers will find some SUVs too large for their needs, especially if they're driving around the city. However, they'll still want to take advantage of a significant amount of cargo space. Typically, the majority of drivers will have to compromise on one of these areas, as few SUVs offer both.
However, the 2020 Ford EcoSport offers a high-quality blend of these features, packing a significant amount of space into a relatively small SUV. There are a variety of other areas where the vehicle stands out, making it a recommended consideration for many potential buyers.
In a crowded field, however, many people will want to look beyond the size issues that may present themselves when buying a new SUV. As a result, the majority of people will want to look at a vehicle much more in-depth before making a decision.
Luckily, there are a few areas where the 2020 Ford EcoSport stands out from its competitors.
What's New For 2020?
The Ford EcoSport range has been around for quite some time and has undergone a few changes since being introduced. However, there has been little year-on-year change between each of the models, with new editions simply having a few tweaks and improvements.
As a result, there are relatively few notable changes with the 2020 Ford EcoSport, which may be disappointing to some potential buyers. Perhaps the largest changes here are the addition of a few extra features that now come as standard.
There have also been a few removals from the model, such as a cold weather package, which was available with the majority of Ford EcoSports for quite some time.
While these changes may not warrant an upgrade from the previous edition of the SUV, it does mean that the 2020 Ford EcoSport stands out from a variety of competitors. Much of this is because the range has traditionally had a few advantages over many others in its class.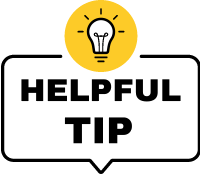 Before you walk into a dealership, compare prices online first. Give the following pricing services a try:
They are free and no obligation. Compare & Save!
Top 10 Reasons to Buy a 2020 Ford EcoSport – The Pros
There are several reasons why an SUV-lover should consider buying a 2020 Ford EcoSport. Depending on personal preference, some of these may matter more than others. Despite this, they're still worth being factored into a decision.
1. Interactive Technology
There are a variety of features that tech-lovers should enjoy in the new Ford EcoSport, with the majority of these being geared toward connectivity and interactivity. Much of this can be seen through a high-quality infotainment system that's quite easy to understand and use.
The SUV also allows drivers to connect their smartphone with ease and take advantage of several features when doing so, such as charging and hands-free calling.
2. High-Quality Audio System
There are a variety of infotainment features available with the 2020 Ford EcoSport, although perhaps the best of these is the audio system. While there are a few SUVs that offer high-quality audio, there are few that can match the quality and crispness of this.
The system also includes built-in amp, which means that drivers shouldn't have to worry about sound quality at higher volumes.
3. Large Amount Of Space
Given that the new Ford EcoSport is such a large SUV, potential buyers would expect a certain amount of interior and cargo space. However, a common issue with many vehicles in this class is that they tend to sacrifice one for the other.
This doesn't seem to affect the 2020 EcoSport, as it offers plenty of both. While you may find that other SUVs will offer more cargo space or passenger space, it could be challenging to find one that provides more of both.
4. Blind-Spot Monitoring
While the majority of SUVs offer blind-spot monitoring, the 2020 Ford EcoSport's option seems to outdo many others. This ensures that there's quite a significant amount of extra safety, especially when reversing.
Though this will be an optional extra in many cases, it can be quite cost-effective, as it's often one of the more affordable safety features that are available.
5. Wi-Fi Hotspot
The majority of people use the internet through a smartphone or other smart device, which can make it vital for many to have access to Wi-Fi. This is something that the new Ford EcoSport offers, which is something that many of its competitors don't have.
As a result, the vehicle can offer many more connectivity options than buyers may see elsewhere.
6. Designed For City Travel
In contrast to many other SUVs of a similar size, the 2020 Ford EcoSport is a much more city-friendly choice, which could be somewhat surprising for many people. This is shown in quite a few ways, with the most notable being that it provides quite a large amount of maneuverability.
As a result, it can be handled much better around the city than many competitors in a similar class.
7. Better Optional Engine
One of the main drawbacks of the Ford EcoSport is that it's base engine doesn't offer too much power. However, the optional engine upgrade that buyers can take advantage of provides much more than they may expect.
Alongside this is a variety of performance enhancements that helps add a certain amount of extra handling, among other benefits. This can come at a much more cost-effective price than many people might believe.
8. Easy Drive
Though the new Ford EcoSport doesn't offer the handling and performance of a hatchback, for example, it does offer much more than many SUVs of a similar size. Alongside this is quite a large amount of comfort in the driving position, which shouldn't be affected by any bumps in the road.
The driving seat is also much more movable than you'll see elsewhere, allowing for a more personalized driving position.
9. Sporty Modern Style
One of the most obvious benefits of the 2020 Ford EcoSport is that it has quite a modern design, which is made apparent from the first look. Style is something that many SUVs tend to lack, as they can often start looking dated quickly.
This isn't something that you should need to worry about with the 2020 EcoSport, as offers a sporty design that should remain stylish for a large amount of time.
10. Affordable Base Model
Cost is something that the majority of people will want to look at when they're buying an SUV. While the overall price may not be too much of an issue, the value that a buyer is getting from their purchase is vital.
This is one of the larger areas where the new Ford EcoSport shines, as the base model is quite a cost-effective choice. While this may become less true with the higher trims, there's still a significant amount of value there.
Buying Tip:
To avoid overpaying on a new car, shop prices online first. Get up front pricing before you walk into a dealership. We recommend the following free services;
Car Clearance Deals,
CarsDirect &
MotorTrend.
These free services will offer you
the lowest prices
and supply you with multiple competing price quotes. You will know the best price before you visit the dealer.
Reasons Not to Buy a 2020 Ford EcoSport – The Cons
The 2020 Ford EcoSport offers quite a large variety of benefits. However, it also has a few drawbacks that every potential buyer should be aware of before making their decision. Though some may be less significant than others, they should still be factored into the choice.
1. Under-Performing Base Engine
One of the primary benefits that the majority of SUVs share is that they offer quite a significant amount of engine power as standard. However, this isn't the case with the new Ford EcoSport, as it has considerably less than many people would assume.
While this only affects the base engine of the 2020 EcoSport, it's something that many people may be disappointed by. Based on its size, many people would expect it to have much more, which compounds this disappointment.
2. Below Average Fuel Economy
Fuel economy among large SUVs doesn't tend to be great, with the vehicles typically having much less than their smaller counterparts. Despite this, there is a small mileage range that people would come to expect with their purchase.
This is an area where the 2020 Ford EcoSport underperforms quite significantly, as it offers a much worse mile per gallon than many competitors. The lower fuel economy is made apparent from the get-go and which may quite worse over time.
3. Terrible Automatic Transmission
Given that the new Ford EcoSport only offers an automatic transmission, buyers would expect that this performs to a high quality. However, this isn't the case as it suffers from a variety of performance issues that many people may not expect.
The majority of this can be seen in the fact that the EcoSport's transmission often struggles to change gears. As a result, the vehicle could benefit from a significant improvement here.
How It Stacks Up To The Competition
Since the range was introduced, it has gone up against some stiff competition, with the 2020 Ford EcoSport being no different. There are a few SUVs that it can best be compared to, with the Honda HR-V being one of the more notable, as it leads the category in several areas.
Though the HR-V does offer more passenger room and includes some extra safety features, the EcoSport outperforms in terms of infotainment and connectivity systems. As such, it can provide a few additional benefits that the Honda may not.
Many people may also look to the Mazda CX-3, although this may be an unfair comparison to the new Ford EcoSport. This is predominantly because the SUV lacks significantly in a few areas when stacked against it, with one of the few real benefits that it has being much more cargo space.
Some people might also place the 2020 EcoSport up against the Chevrolet Trax, which happens to offer a few additional safety features. Outside of this, the Ford EcoSport is the better overall crossover.
As a result, the 2020 EcoSport can come out in a few notable categories, although how important these areas are can depend on personal preference.
Conclusion
Though the 2020 Ford EcoSport may not be the highest performer in its class, it does have a variety of reasons for the SUV to be considered. Much of this can be seen in how cost-effective the vehicle can be, as its base model is more affordable than many of its competitors.
This hasn't meant that the SUV offers lower-quality features or a lack of them, however, as it provides as much as many others in the class. As a result, it could be a more budget-friendly option for many people.
With the variety of benefits that the 2020 Ford EcoSport provides, it could be recommended as a commuter vehicle or even a family-friendly choice. Though it doesn't offer the most power, it can certainly provide quite a significant amount of city-handling that makes it a wise choice for both of these areas.
Save Money on a 2020 Ford EcoSport:
Find New Car Clearance Prices - Many Vehicles are Selling Below Dealer Invoice Prices.
Every dealer offers a secret price. Many prices are below invoice.
Find yours here
.