2016 Hyundai Santa Fe Pros vs Cons. Should You Buy?
The 2016 Hyundai Santa Fe is a well-rounded SUV that will appeal to a lot of families. Not only does the 2016 Hyundai Santa Fe come equipped with a strong engine, but it also offers a lot of passenger room. Meanwhile, a new grille and a stylish set of wheels highlight the crossover's stout appearance. To get the best possible gas mileage, drivers are urged to take full advantage of the 2016 Santa Fe's Active Eco fuel-saving system. A 100,000-mile warranty comes standard.
What's new for 2016?
Both the exterior and the interior have been refreshed on the 2016 Hyundai Santa Fe. More safety features are now available as well.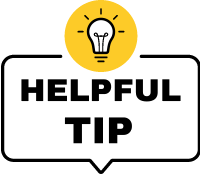 Before you walk into a dealership, compare prices online first. Give the following pricing services a try:
They are free and no obligation. Compare & Save!
Top 10 Reasons to Buy a 2016 Hyundai Santa Fe - The Pros
1) Solid Engine

All versions of the new 2016 Hyundai Santa Fe come equipped with the same V-6 engine. Direct injection technology helps maximize the engine's efficiency. When compared to some of the older V-8 engines, the V-6 GDI engine proves to be just as potent. A six-speed automatic gearbox comes standard.

2) Ability to Tow

The 2016 Hyundai Santa Fe's ability to tow makes it a very multitalented vehicle. This is a key benefit for the travelers who may need to tow a boat or pull a camper. Even the base model comes equipped with a convenient trailer-prep package. When called upon, the sturdy crossover can tow up to 5,000 pounds.

3) Regular Unleaded Required

Some of today's vehicles require high-octane fuel. As most car owners already know, premium gas is far more expensive than regular unleaded. Luckily, the 2016 Hyundai Santa Fe is able to develop full power without the use of premium gas. Over the course of only a year, this can save the owner literally hundreds of dollars.

4) All-Wheel Drive

Front-wheel drive will come standard on the new Santa Fe. Prospective buyers can also opt for an Active Cornering Control AWD system. When fitted with the exclusive AWD system, the crossover immediately becomes a more athletic driving machine. However, the AWD system is especially useful for traveling in wintry weather. A network of sensors constantly monitor traction at all times.

5) Active Eco System

At the push of a button, drivers can improve their fuel efficiency by switching on the Active Eco system. Both the engine and transmission will operate in a more efficient fashion. According to Hyundai, the Active Eco System can boost gas mileage by about seven percent. Although this may not seem like a massive improvement, the extra gas mileage will come in handy on long-distance trips.

6) Up to Seven Passengers

While the SE model allows seven passengers to ride along, the Limited trim seats six passengers. Although the Limited can carry fewer passengers, it makes up for it by providing captain's chairs for the second-row passengers. Instead of taking two separate vehicles, everyone will be able to climb aboard the Hyundai Santa Fe.

7) Loaded Base Model

The base SE model is packed with plenty of worthwhile features. Parents and pet owners will certainly appreciate the stain-resistant cloth seats. Unlike a lot of its competition, the crossover also boasts heated front seats. Some of the other convenient features include projector headlamps, reclining second-row seats, a rear-view camera, and a touch-screen audio system.

8) Reasonable Price

For slightly more than $30,000, car shoppers will be able to become the owner of a 2016 Hyundai Santa Fe. When considering the crossover's lengthy list of standard features, its price tag is very reasonable. Furthermore, the owner's investment will be protected by a 100,000-mile powertrain warranty. Both Honda and Toyota only offer a 60,000-mile powertrain warranty.

9) Nifty Upgrades

Buyers who upgrade to the Limited model will be rewarded with even more nice features. The Infinity Logic 7 sound system sounds amazing. A CleanAir Ionizer enables everyone to inhale fresh oxygen. Some of the other high-end components consist of navigation, a Smart Lift-Gate system, a Proximity Key entry system, and a panoramic sunroof.

10) Advanced Safety
Hyundai offers quite a lot of advanced safety features for the new Santa Fe. If it is not safe to switch lanes, the Lane Change Assist system will instantly warn the driver. Blind-spot monitoring and parking sensors also help the driver to avoid dangerous situations.
Reasons you may not want to buy a 2016 Hyundai Santa Fe - The Cons
1) No Hybrid Model

As of now, there is not a hybrid version of the 2016 Santa Fe. While the crossover's fuel economy is not terrible, there are some more efficient alternatives on the market.

2) No Off-Road Package

The Santa Fe is not engineered to handle an extremely rugged environment. Although the Santa Fe may fare well on a basic dirt road, it is not the best option for traveling through a muddy swamp.

3) Lack of Rear-Seat Entertainment
Unlike some of the other seven-passenger SUVs, the Santa Fe does not offer a rear-seat entertainment system. This could be a concern for the parents who are hauling around their young children.
How the 2016 Santa Fe stacks up to the competition:
The Ford Flex and the Chevrolet Traverse are designed to go head-to-head against the new Santa Fe. In comparison to the Traverse, the Santa Fe provides a cooler-looking interior. Hyundai's 100,000-mile also gives it a big advantage over the Ford Flex. Although the Toyota Highlander is an extremely popular seven-passenger SUV, the Santa Fe's crisp styling gives it the edge over its Asian rival.
Conclusion:
The 2016 Hyundai Santa Fe is a versatile crossover that looks just as good as it performs. While the base SE trim is well-equipped, the Limited model surrounds the driver with even more luxurious components. Meanwhile, a 5,000-pound towing capacity enables the Santa Fe to tow a pair of jet skis with no trouble.
View MSRP VS Dealer Invoice VS True Dealer Cost Pricing:
See other model years: