Reasons to Buy • Pros vs Cons
2014 Jeep Wrangler
Buying Guide • Review • Research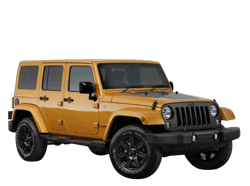 Photo Gallery
Video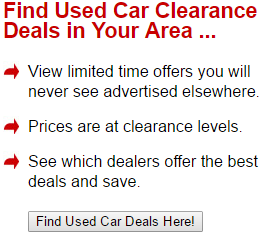 The Top 10 Reasons Why You May want to Buy a 2014 Jeep Wrangler:
The 2014 Jeep Wrangler Continues to Excel in the Wild
The 2014 Jeep Wrangler is the most recent installment Jeep's iconic, adventure-friendly line. There are many reasons to own a 2014 Wrangler, especially if you intend to put its extensive capabilities to use in places where pavement doesn't go. Its other features continue to keep pace with the rest of the affordable compact SUV segment, but the Wrangler was never a grocery-getter. [ For the 2015 model see - Jeep Wrangler Pros and Cons ]
10 reasons to buy a 2014 Jeep Wrangler - the Pros

1) It Wins at 4x4

The 2014 Wrangler has earned Jeep its third consecutive "Four Wheeler of the Year" award from Four Wheeler Magazine, and for good reason. The 2014 Wrangler makes 4WD capabilities top priority. Durable axles, tunable shock absorbers, and locking differentials are just a few of the features found in the Wrangler's 4x4 system. It also includes part-time systems like Command-Trac 4WD for 50/50 split torque, and Rock-Trac 4WD for crawling over rocks and other obstacles.

2) The Wrangler is Made for Off-Roading in Every Way

The Wrangler's off-road capabilities extend beyond its impressive 4WD system. Just a short trip off the pavement makes it clear that the Jeep was designed for rugged environments. It uses combined short approach angles in the front and rear, along with a tall ride height, to keep it well clear of obstacles and make steeply angled transitions without hitting the dirt.

3) Dynamic Pricing Options

A basic 2-door sport model starts at $23,390 (including a $995 destination charge), and from there the options abound. The high-end Rubicon X Unlimited with every option and upgrade available costs $46, 545. The number of available trims, upgrades, and features makes a Jeep Wrangler available to almost anyone who wants one, in any way they want one.

4) Dynamic Looks

When it comes to exterior design, the Wrangler's iconic look dates back to the earliest days of its existence. Jeep has remained true to that design throughout the years, and a Jeep today is as recognizable as ever. The classic look of a Wrangler makes its competition, like the Mazda CX-5 and the Nissan Rogue, all look the same. People often want to own a jeep for this reason alone, and Jeep offers plenty of options to enhance the Wrangler's curb appeal while not sacrificing its off-road abilities.

5) An Amazing Aftermarket

The sheer number of aftermarket parts available for the Jeep Wrangler is simply staggering. Aftermarket winches and cargo nets can increase its utility. Aftermarket axle assemblies and lift kits can improve its durability. Aftermarket bumpers, lighting, and wheels can dramatically and noticeably affect its look. There is simply no end to the accessories that are available for the Wrangler, making an already dynamic vehicle into a completely customizable extension of your lifestyle.

6) The Interior Looks Good, Too

The interior of the Wrangler improves every year. While earlier models have been known to skimp when it comes to flashy materials, the 2014 Wrangler has noticeably improved in the area while keeping the inside as durable as the outside. While it does not have the luxury appeal of a GMC Terrain, it stays true to its adventurous roots by including such features as drain plugs for rinsing off the floors, and a locking center console for day-trips with the top down.

7) The Wrangler is a Master of Urban Terrain

The 2014 Jeep Wrangler is designed to go places other vehicles cannot, but those same features improve its performance in other areas of life, too. Wrangler's are durable beasts, so a brush against the wrong curb is far less likely to have the potential consequences that it might in a more fragile vehicle. Its 4WD capabilities make it the king of winter in snowy climates, and part-time systems like Jeep's Hill Start Assist, which holds the brakes to prevent rollback when starting on an angle, is as convenient in the streets of San Francisco as it is in the mountains.

8) Technological Advancement

The Wrangler has never been known for including cutting edge technology in aspects unrelated to off-roading, but it never falls far behind either. The Uconnect system keeps pace with the ubiquitous multi-function information/entertainment/navigation consoles that are now in new vehicles of every market segment. From GPS navigation to satellite radio, device connectivity, and Bluetooth, Uconnect keeps the Wrangler up to the technological pace of today.

9) Power

Voted as one of Ward's 10 Best Engines for 2013, 285-horsepower 3.6L Pentastar V6 engine keeps the Wrangler light on its feet. It also boasts 260 pound-feet of torque that can to power the Wrangler and over anything in its path.

10) Loyalty

Certain types of people are attracted to Jeep Wranglers. Some of them thrive on the off-road abilities, others simply use them when they need them, and still others just fall in love with the image. In the Wrangler, Jeep continues to stay true to them all. They want simple yet capable vehicles. They want a classic look, and the ability to strip it down to the roll bar and cruise. Year after year, Jeep continues to cater to this love.

Buying Tip:
To avoid overpaying on a new car, shop prices online first. Get up front pricing before you walk into a dealership. We recommend the following free services;
Car Clearance Deals,
CarsDirect &
MotorTrend.
These free services will offer you
the lowest prices
and supply you with multiple competing price quotes. You will know the best price before you visit the dealer.
Reasons Not to Buy a 2014 Jeep Wrangler - the Cons
1) Fuel Economy

The 2014 Jeep Wrangler has trouble being competitive in this regard, getting only up to 17 city / 21 highway mpg. The Wrangler is ideal for trails, and that comes at the expense of its performance on high-speed roads. Its design is not aerodynamic, and its gears settings are optimized for off-roading as opposed to highway driving. In comparison, the 2014 Honda CR-V gets up to 23 city / 31 highway, and the 2014 Ford Escape gets up to 23 city / 32 highway.

2) Highway Driving

In addition to fuel economy, the Jeep has other ways of proving that it was never meant for lengthy commutes. The Wrangler does not drive itself in the ways that more highway-friendly cars do – the ride feels relatively stiff, and the steering feels relatively slow. The tough suspension and drivetrain that allow it to excel off-road make it less than perfect on long, flat surfaces.

3) Cargo Space


Just as the fuel economy and highway performance make the Wrangler more suited to adventurous day trips than long, flat treks across the country, the cargo space is another limiting factor. If a group of 4 is looking to take a ride with the top down, the available storage is less than ideal, especially when compared that same group going on a trip in a somewhat larger SUV with floor to ceiling storage space.

Overall, the 2014 Jeep Wrangler is an excellent addition to a long line of iconic vehicles. Jeep lovers will be happy with its improvements over earlier models, while still feeling as though they own a part of its long history and culture. These people do not buy Wranglers to make daily commutes or long, monotonous drives a little more comfortable, they buy them in honor of the adventures that make life exciting.