2016 Jeep Grand Cherokee Pros vs Cons. Should You Buy?
The 2016 Jeep Grand Cherokee is similar to its predecessors, but some fresh innovations make it particularly worth noticing. In addition to new cosmetic and ergonomic features, like the updated shift controls, this year's iteration features better horsepower and package options designed for driving at high altitudes. The base model also ships with a slightly tweaked layout, and non-SRT versions:
Weigh less,
Incorporate slick gauges, and
Deliver modernized steering.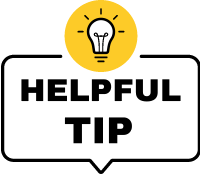 Before you walk into a dealership, compare prices online first. Give the following pricing services a try:
They are free and no obligation. Compare & Save!
Top 10 Reasons to Buy a 2016 Jeep Grand Cherokee - The Pros
Here are ten reasons why the 2016 Grand Cherokee might be the right SUV for certain drivers:

1) Diesel Fuel Efficiency

SUVs commonly suffer from poor gas mileage. The 2016 Grand Cherokee remedies that problem by offering a diesel variant. While Jeep was shy to release the exact mpg specs at the time of this report, the company says they'll be a definite improvement on the not-so-shabby 2015 characteristics. Reviewers say the diesel engine also provides handy acceleration for terrain driving.

2) Off-Road Readiness

The 2016 Jeep Grand Cherokee was clearly engineered with off-roading in mind. Even though it features clean, consumer-oriented exterior styling, it goes the extra mile and provides stable handling that drivers might expect from more rugged looking alternatives. Testers report smooth handling in a variety of conditions.

3) Highly Highway Suitable

Drivers say that the 2016 Jeep Grand Cherokee is a bit more comfortable on the road than some similarly-sized options are. A wide wheel base seems to deliver smooth, stable handling that makes it good for highway commuting. The standard eight-speed automatic transmission is smooth, straightforward and simple while a range of V6 and V8 engine sizes make it easy to keep pace with traffic.

4) High-Performance SRT Power

The 2016 Jeep Grand Cherokee SRT models beat their base package cousins by about 100 horsepower. Fortunately, they include high-spec suspensions to make the extra oomph easier to handle. The SRT is also popular for its hefty brakes, and Jeep maintains that it can go from 0 to 60 in under five seconds.

5) Strong Towing Capabilities

Most 2016 Grand Cherokee drivers are unlikely to use their SUV's power and fast acceleration for racing or similar pursuits. Still, these features come in handy for carrying loads on roof racks, in trunks or with trailers. The base model 2016 Jeep Grand Cherokee can pull more than 6,000 pounds, and drivers who move up to the diesel variants get an extra 1,000 pounds or so. Jeep also offers a towing package complete with engine cooling and specialty load-balancing suspension features.

6) Premium Interior Comforts

A look inside any 2016 Grand Cherokee model reveals uniformly classy trim. Natural materials and sunroofs lend these vehicles a more organic feel, and the SRT models have updated dials and dashboards with touch controls. Most surfaces are padded, so drivers and passengers don't have to rough it just because they're enjoying the rugged outdoors. Optional features like heaters in the steering wheels, front seats and rear seats also make this a great vehicle for winter drives.

7) Intelligent Driver Aids

Getting around safely in a 2016 Jeep Grand Cherokee might be easier than it was in its predecessors. This version includes adaptive cruise control for increased security during long road trips, and it also features forward-collision warning alarms. Drivers in tight spots can rely on parking sensors in the front as well as the back, and they also get some assistance from a camera that shows them what's in their blind spots.

8) Significant Cargo Space

All that towing capacity doesn't go to waste in the 2016 Jeep Grand Cherokee. The vehicle includes around 36 cubic feet of space for gear, baggage, and other cargo immediately behind the rear seating. Those who like to drive without many passengers can fold the rear seats down to almost double the cargo volume. According to testers, the extra space also means that the rear compartment is comfortable for taller riders.

9) Comprehensive Safety

In addition to the standard complement of legally-approved driver and passenger airbags, this vehicle includes head airbags for added crash protection. To reduce the likelihood of getting in a wreck in the first place, the 2016 Grand Cherokee features strong, anti-lock disc brakes with assist technology. Electronic stability and traction controls may also improve a motorist's chances of staying out of trouble.

10) Extensive Entertainment Options
Large vehicles are great for ferrying passengers, and the 2016 Grand Cherokee keeps them entertained too. There are 19 Harmon Kardon speakers, and riders can link up with the vehicle's Uconnect entertainment system via Bluetooth or USB. In short, parents may finally get a chance to enjoy longer voyages.
Reasons you may not want to buy a 2016 Jeep Grand Cherokee - The Cons
Of course, no SUV is perfect. The 2016 Jeep Grand Cherokee might not be for everyone, and there are some good reasons why:

1) Stiff Suspension

Although this vehicle is designed for a comfortable ride, preference matters. Those who aren't used to SUV handling may decide that this load-ready suspension is too strong for their tastes. A few reviewers even noted that things can get fairly choppy when the pavement isn't nice and smooth.

2) SUV Rocking

For all their advances, the engineers who designed the 2016 Jeep Grand Cherokee weren't able to completely conquer the problems SUVs have with sharp turns. No significant issues have been reported, but some people may not be comfortable with the rocking they experience when cornering.

3) Louder Engines

While this usually isn't a big problem for drivers who go light on the throttle, reviewers have observed that the diesel engine can be relatively noisy. This is pretty standard for high-powered drivetrains, however, so it may not be much different from other in-class SUV options.

4) Wide Body

Even though the wide wheelbase is nice for handling, it may not be optimal in tight spaces. City drivers should be cautious about tricky maneuvering.

Is the Jeep Grand Cherokee the best SUV of 2016? It certainly has some advantages over options like the Ford Edge and Toyota 4Runner, but smart drivers will definitely compare each in turn. Learn more by checking out our other reviews, and happy driving.