2021 Jeep Wrangler 4xe Pros vs Cons. Should You Buy?
The Jeep Wrangler is something of a legendary SUV. Its roots run deep, all the way back to the WWII military vehicles that inspired its creation. The Wrangler has seen many upgrades and technological advancements over the years. Two things, however, have always remained the same. It has always offered exceptional off-road performance, and it has always maintained its classic look.
The 2021 Jeep Wrangler 4xe represents one of the biggest updates to this iconic vehicle. For the first time, the Wrangler will be available with a hybrid powertrain. None of the power, torque and off-road capabilities have been sacrificed to make this a reality. It also still maintains the classic Jeep Wrangler appearance that has made the Wrangler one of the most recognizable vehicles on the road.
What's New for 2021?
This is the first year for the Wrangler 4xe models. One could consider the very existence of this model as a new thing for the standard Wranglers. This is the first gasoline-electric hybrid model ever offered for this mid-sized SUV.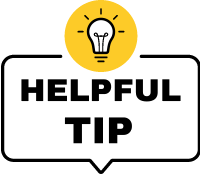 Before you walk into a dealership, compare prices online first. Give the following pricing services a try:
They are free and no obligation. Compare & Save!
Top 10 Reasons to Buy a 2021 Jeep Wrangler 4xe – The Pros
1. The New Hybrid Powertrain
This is the number one reason to choose a 2021 Jeep Wrangler 4xe. This Jeep is still an off-road monster. None of its capabilities have been sacrificed in order to make this a gasoline-electric hybrid. One might even argue that they've been improved thanks to the power of instant torque from the electric motors. Best of all, this is a more environmentally-friendly version of the Jeep Wrangler.
This powertrain provides the Wrangler 4xe with a 400-mile range. This is excellent for a vehicle that was designed to go anywhere. It's an extremely fuel-efficient power source too. Owners can look forward to seeing up to 50 miles-per-gallon while driving with a combination of gasoline and electric power.
2. Massive Amounts of Horsepower and Torque
This Jeep Wrangler has all of the power and torque one could ever need. It can crank out an impressive 470 pound-feet of instant torque. This means better off-road performance, powerful rock-crawling capabilities and excellent acceleration from a dead stop. The Wrangler 4xe can go from 0 to 60 miles-per-hour in just 6 seconds. It produces an amazing 375 horsepower.
3. Amazing Off-Road Capabilities
The power, torque, and long-range capabilities make for a strong off-road performer, but it doesn't stop with just those attributes. The Jeep Wrangler has a high ground clearance and a specially-engineered frame to enhance its off-road abilities. All-wheel drive, 4X4 performance is standard on every version of the Wrangler. Multiple driving modes allow for the perfect performance over different terrains and during different driving conditions.
4. The Open-Air Driving Experience
The roof and doors can be removed from the 2021 Jeep Wrangler 4xe. Jeep provides a wide array of options when it comes to the roof. There are a variety of different hard tops and soft tops. There's even a one-touch, power-operated top that can easily be let down and put back up again. This provides an open-air driving experience that gets the driver and passengers closer to nature than your average convertible can.
5. Quiet All-Electric Performance
The Wrangler 4xe has an all-electric power mode that makes for a quiet ride. This is perfect for driving through the great outdoors. Not only will the occupants be able to hear the sounds of nature, but they won't disturb their natural surroundings with loud-engine noise either. This is a great attribute for a vehicle that was designed to bring people to out-of-the-way spots.
6. Impressive Towing Abilities
An off-road adventure vehicle needs to have good towing capabilities. You never know when you may need to tow another vehicle that's coming along for your trip. It also enables Jeep Wrangler 4xe drivers to take a boat or small trailer along for the ride. This makes it easier than ever to go fishing or camping in remote locations. The Wrangler 4xe can tow up to 3,500 pounds when properly equipped.
7. The Iconic Exterior Design
The exterior design of the Jeep Wrangler is one of the most recognizable designs in the world. This is largely due to the fact that Jeep has never deviated far from the original look of the first Wranglers. These came about in the 1980s, but the design really goes back to the WWII-era military Jeeps. This is a design that has been in the American conscience for a very long time. The design just looks rugged and durable, which perfectly matches up with the vehicle's actual capabilities.
8. It's Rugged and Reliable
The Jeep Wrangler is built for reliability and easy maintenance. A robust framework and exceptional suspension system help this SUV to stand up to the toughest terrain. A Jeep Wrangler can take quite a bit of abuse, meaning it should last you for a very long time. It's not unusual to see Jeeps from decades past still out on the roads and back trails.
9. Available In-Home Charging
The network of charging stations around North America is steadily growing. Still, it can be inconvenient wondering where the next one ahead may be. The ability to charge your electric vehicle or hybrid at a home station is an extremely convenient feature to have. Jeep has teamed up with Amazon to provide a number of home-charging-station solutions.
10. Plenty of Modern Technology
While the Wrangler 4xe interior is simple, it does come with a nice infotainment system. This Jeep also offers some modern safety features and driver-assist technology. The stereo offers HD AM/FM radio with satellite-radio capabilities. There are nine premium speakers for excellent sound quality. A built-in navigation system has voice-activation technology to make it easy to find your next destination.
Every trim level of the Wrangler 4xe has an advanced airbag system. There's an alarm system to deter would-be thieves. An Engine Immobilizer cuts power in case someone does take off with your Jeep Wrangler 4xe. Electronic Stability and Traction Control come in handy both on and off of paved roads.
Buying Tip:
To avoid overpaying on a new car, shop prices online first. Get up front pricing before you walk into a dealership. We recommend the following free services;
Car Clearance Deals,
Edmunds,
CarsDirect,
NADAguides
&
Motortrend
. These free services will offer you
the lowest prices
and supply you with multiple competing price quotes. You will know the best price before you visit the dealer.
Reasons Not to Buy a 2021 Jeep Wrangler 4xe – The Cons
1. The Ride Quality
One of the weaknesses of the Jeep Wrangler 4xe is the overall ride quality. This has always been the case with the Wrangler since they first rolled off of assembly lines in the mid-80s. Off-road performance is always prioritized with the Wrangler's design. Unfortunately, this means less emphasis is placed on comfort and convenience. The 4xe has the same stiff, unrefined ride quality that long-time Wrangler fans are probably used to by now.
2. The Basic Interior
The Jeep Wrangler 4xe is all about adventure, off-road performance and a go-anywhere attitude. For these reasons, the interior of the Wrangler 4xe has been kept simple. It's basic and therefore easy to clean and easy to maintain. This isn't a bad thing, but it may not be for everyone. Plenty of drivers have been spoiled by the upscale interiors now found on most trucks and SUVs.
3. An Untested Powertrain
Jeep has a good reputation for building rugged, reliable vehicles. This is especially true of the Wrangler, which needs to be reliable as well as easy to maintain. These things are expected in an off-road oriented vehicle like the Wrangler. While this will likely still be true of the hybrid 4xe models, this powertrain is new and therefore is still untested.
How It Stacks Up to the Competition:
2021 Jeep Wrangler 4xe vs 2021 Toyota RAV4 Hybrid
The Toyota RAV4 Hybrid is another option to consider for anyone looking to buy a hybrid SUV. It has modest off-road capabilities, but nothing comparable to what the Jeep Wrangler 4xe will offer. Both vehicles will be similarly priced. The Toyota will offer a more comfortable interior and a more refined ride quality while on paved roads. It may be a good choice for a standard family vehicle or daily driver. If you're looking for outdoor exploration and adventure, it won't stack up to the Jeep.
The RAV4 Hybrid offers great steering and handling. Its hybrid powertrain only cranks out 219 horsepower. This is far short of what the Wrangler 4xe can do. The Wrangler 4xe also has a lot more torque. Acceleration and rock crawling are far better inside of the Jeep. The Jeep Wrangler 4xe has a higher towing capacity as well.
2021 Jeep Wrangler 4xe vs 2021 Honda CR-V Hybrid
The 2021 Honda CR-V Hybrid is another excellent hybrid SUV that will provide strong competition for the Wrangler 4xe. Just like the Toyota, it offers good but not exceptional off-road performance. It's fine for your average driver who will spend most of the time on paved roads. It has a very comfortable, upscale interior and excellent steering and handling. It offers more passenger room and cargo space than the Jeep Wrangler 4xe.
Deciding between these two vehicles will be a matter of what the driver is looking for. Nothing beats the Jeep for off-road capabilities and its unique open-air experience with the removable roof and doors. It's also an attractive and instantly recognizable vehicle. The Wrangler 4xe offers more horsepower, more torque and far better fuel efficiency than what the Honda can do.
Conclusion
The Jeep Wrangler was already an iconic and amazing SUV. It has a multi-generational fan base who are always excited to see what upcoming models will offer. The new 4xe offers an exciting leap forward towards the future of the Jeep Wrangler. You still get the iconic appearance and excellent off-road capabilities, but now in a more eco-friendly package.
The instant torque from electric power is fantastic for off-road performance. The all-electric power-mode allows for quiet running so the occupants can enjoy the surrounding nature. Getting deep into the great outdoors is what the Jeep Wrangler was designed for. The Wrangler 4xe is a truly unique vehicle. There's nothing else quite like it on the roads today.
Save Money on a 2021 Jeep Wrangler 4xe:
Are you Shopping for a New Vehicle? Find the Best Deals with "Free - No Hassle" Prices Quotes.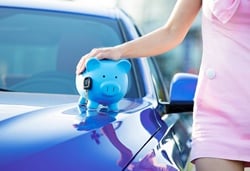 Get up to 4 local dealers to compete for your business by offering free, competitive pricing. Know before you go to the dealer.
Every dealer offers a secret price. Find yours here.