Reasons to Buy • Pros vs Cons
2014 Kia Rio
Buying Guide • Review • Research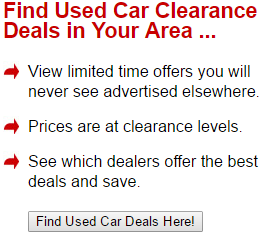 The Top 10 Reasons Why You May want to Buy a 2014 Kia Rio:
The 2014 Kia Rio is loaded with a 138 horsepower 4-cylinder engine. It is available in 3 trims – LX, EX and SX. This compact car is suitable for first time buyers. The 2014 Kia Rio compares with Ford Fiesta, Chevrolet Sonic, Toyota Prius C and Hyundai Accent. The 2014 Kia Rio is manufactured by Kia Motors, South Korea's second biggest car manufacturer.

What is New for 2014?

• A plastic shielding under the car to provided improved aerodynamics.
• A new water-temperature gauge.
• Smart key fob with a folding feature.
• Steering wheel fitted with a leather wrap.

Top Ten Reasons to Buy a 2014 Kia Rio

The increased gas prices and awareness about global pollution have motivated many customers to choose smaller cars. This trend is helping manufactures of smaller, cheaper and efficient cars. The 2014 Kia Rio is packed with features to attract customers looking for smaller commuter friendly cars.

1. Small car with premium features
The 2014 Kia Rio is a small car offering features comparable with similar models from other manufacturers. The 2014 Kia Rio models are available with many premium options such as leather upholstery, keyless entry and voice control. Kia is able to attract customers looking for compact cars, not just with the price points, but also with the features provided within a small build.

2. Mileage and Performance
All 2014 Kia Rio models feature a 1.6L 138 horsepower engine. These cars are also equipped with 4-wheel disc brakes. The LX model is available with either manual or automatic transmissions. The EX and SX models are available with automatic transmissions only. All models are built with the gasoline direct injection fuel delivery system.

3. Fuel Consumption
The 2014 Kia Rio models offer 27 MPG on city roads 37 MPG on highways. The fuel capacity is 11.4 liters on all models. The city and highway combined EPA estimated mileage for the 2014 Kia models is 31 MPG. Although the fuel economy is not comparable with similar cars from other manufacturers, the Rio models offer attractive mileage for commuters. The idle stop and go feature offered by Kia is a gas saver for customers. This feature shuts down the engine when the vehicle comes to a stop. The vehicle restarts immediately upon pressing the gas pedal.

4. Pricing
The 2014 Kia Rio models are priced competitively with similar models from other manufacturers. The base LX model with manual transmission starts at $13,900.00. The LX automatic version is priced at $15,000.00. The EX model starts at $16,800.00 and SX model starts at $17,900.00. The prices are reasonable for customers looking for the convenience of a small car.

5. Premium Options
Kia offers several premium options on most of the 2014 Kia Rio models. A heated front seat option is available with 3 heat settings. A premium navigation system comes with SiriusXM services. The navigation system offers real time data on traffic and road closures. Kia also throws in a 3-month trial to SiriumXM. A push button start option is available if you choose to start the car without a key. You can also lock and unlock your car remotely. The 2014 models offer a power sunroof with tilt if you choose to enjoy fresh air. You also have the option to decorate the interiors with leather.

6. Safety
All 2014 Kia Rio models have standard safety features such as stability control, side curtain airbags, front side airbags and antilock disc brakes. A rear view camera is available as an optional feature in EX model and as a standard feature in SX model. The 2014 Kia Rio models received an overall crash rating of 4 out of 5. Rio models also received excellent ratings on highway safety crash tests.

7. Interior Design
The interiors of 2014 Kia Rio models are filled with rich features. All models provide ample head room and leg space for all passengers. These cars also offer sufficient cargo area. You can increase the cargo area by folding the rear seat. The EX and SX models are available with leather wrapped steering wheels. A front door padded with an armrest is available as a standard option on EX and SX models. All models come with a standard 6-way adjustable driver seat and a split-folding rear seat. The 2014 Kia Rio models sport various standard and optional features such as power windows, keyless remote, air conditioning, center console with storage, bottle holders and vanity mirrors.

8. Technology Features
The 2014 Kia Rio models offer advanced entertainment and navigation systems. The EX and SX models feature the UVO infotainment system. This system controls your phone and music functions. It also shows views from a rear view camera. The rear camera is a standard feature in SX models. A music system capable of playing SiriusXM, AM, FM, CD and MP3 is standard on all models.

9. Hands Free Bluetooth Capability
A hands free Bluetooth wireless function is standard on both EX and SX models. The control buttons to attend wireless calls are placed on the steering wheel. This feature greatly reduces distracted driving and improves passenger safety. All models are equipped with 4 speakers. An auxiliary USB jack is standard on all models.

10. Accessories
Kia offers a wide range of accessories for purchase on all the 2014 Kia Rio models. These accessories include a cargo tray, ash cup, sport visors, adaptor cables, rear spoiler and auto dimming mirrors.

Reasons you may not want to buy a 2014 Kia Rio

• Not the ideal car, if you have a growing family.
• Not the car with the best fuel savings among similar sedans or hatchbacks.
• Long drives are noisy and are not very comfortable in this small car.
• Not a highly sophisticated car if you are looking for more luxury and loaded features.

Conclusion

The 2014 Kia Rio is a small and versatile car. It is designed to deliver an experience that matches with the available price points. It is sleek, comfortable and efficient for a starter car in the compact vehicle segment.