Reasons to Buy • Pros vs Cons
2015 Kia Optima
Buying Guide • Review • Research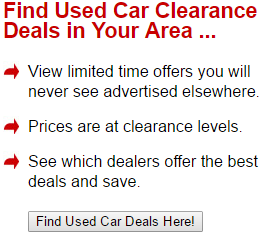 The Kia Optima has always been a good seller, particularly because of its affordable price, good resale value, and unbeatable factory warranty. Classified as a mid-size but roomy enough for the entire family, this automobile is comfortable to drive and comes with a long list of standard and optional convenience features. The new 2015 Optima has been upgraded and contains a few new amenities not found on previous offerings.
Top 10 Reasons To Buy A 2015 Kia Optima - The Pros

1) Well-Designed, Roomy Cabin.
The interior of the 2015 Kia Optima is classy and elegant, laid out in a very European style. There are plenty of soft-touch materials, and passengers will appreciate the large amount of legroom in the rear seating area. The seats are very nicely designed, not too soft and not too hard. The uplevel SXL trim comes with premium leather upholstery and accents. The materials quality is quite advanced considering the price of this vehicle.
2) Plenty Of Trim Options.
The base LX trim comes with 16-inch allow wheels, heated mirrors, and power accessories. Cruise control, tilt-telescopic steering wheel, and power-adjustable driver's seat with height control are also standard. There is a six-speaker stereo system and Bluetooth® connectivity.
The EX trim contains all the above features except for the wheel size, which is an inch larger. The EX comes with keyless ignition and dual-zone climate control.
The luxurious SX trim has LED taillights, an advanced gauge and instrument control cluster, and steering wheel-mounted paddle shifters. This trim can be purchased with a turbocharged engine as well as a selectable drive mode feature.
The premium SXL trim has distinctive exterior trim accents, xenon headlights, and premium leather upholstery. This trim also comes with LED foglights and 18-inch wheels.
3) Premium Technology Packages Available.
The technology package offered on the EX trim adds on rear parking sensors, blind spot and cross-traffic monitors, and a larger touchscreen. The SX trim without the turbocharged engine can be upgraded to a premium package that includes all the features of the EX Premium and Technology versions.
4) Uvo Electronics Interface System.
The Uvo system allows for voice control of cell phone and MP3 players. It also powers the turn-by-turn navigation and POIs. This system compares favorably with the similar interface offered by Ford. The touchscreen is easy to use for route-finding as well as for operating the stereo system.
5) Reliable Engine Performance.
The standard drivetrain on the 2015 Kia Optima is a 2.4L, 4-cylinder engine coupled with front-wheel drive. The engine produces a total of 192 horsepower. The turbocharged engine available on the uplevel trims is slightly smaller at 2.0L, but this alternate power source delivers 274 horsepower. Six-speed automatic transmission is standard on all trim levels.
The acceleration time from zero to 60 mph is just under nine seconds, about average for this vehicle segment. The suspension is very nice, and the ride is smooth enough even on rough road surfaces.
6) Excellent Safety Features.
Front, side, and side-curtain airbags are standard equipment on all trims of the new 2015 Kia Optima. Stability and traction control are also included, as are anti-lock disc brakes. The uplevel packages contain technologically advanced safety options such as rearview camera and roadside assistance. Driver restriction and driver tracking for secondary vehicle operators are part of the upgraded Uvo telematics system. Every Kia Optima comes with 3-point seatbelts, anchors and tethers for child booster seats, and child-proof rear door locks and window controls.
7) Top Marks In Crash Test Scores.
In overall safety performance testing the 2015 Kia Optima achieved the highest possible score. These tests included frontal impact and side-impact. In addition, the vehicle received a more than acceptable score for moderate-overlap collision and roof strength tests.
8) Best Warranty In The Industry.
The Optima comes with a 10-year powertrain warranty and a full 36-month bumper-to-bumper coverage. Repairs for parts failures are free at any certified, licensed Kia dealership service department. The warranty also contains coverage for rust and corrosion as well as limited coverage for roadside assistance.
9) Excellent Resale Value.
The Kia Optima holds its value well, with very little depreciation during the first three years of ownership. This model also has one of the highest private-party sales value of any car in its class, especially if it has been driven less than 15K miles per year.
10) Family-Friendly Design.
Although some of the competing models offer a more comfortable riding experience, there is very little competition when it comes to overall passenger comfort. The spacious interior easily sits two adults and three kids.
Reasons You May Not Want To Buy A 2015 Kia Optima - The Cons

1) Below Average Fuel Efficiency.
The 2015 Kia Optima averages about 24 mpg in the city and 34 mpg on the highway, somewhat less than what is experienced with most competing mid-size automobiles. The turbocharged version is even less efficient, averaging about 31 mpg on the highway.
2) Exterior Styling Problems.
Over the past few years, little has changed with the overall exterior look of the Kia Optima. The car isn't very sporty looking, nor does it have the swoop and curve lines that are now the norm in today's sedans.
3) Somewhat Numb Steering.
The steering can be very tight, especially on twisting roadways. The overall comfort is fine, but the handling takes some getting used to. The Optima is not the most agile car to steer.
How It Stacks Up To The Competition

In terms of overall value for the price paid, there is very little competition to speak of. Similar offerings from Ford, Honda, and Nissan are a bit more expensive. Sedans from these other automakers come with more advanced technology systems and include some of the safety features mentioned above as standard equipment on all trims. Shoppers may want to check out the convenience features on competing models before deciding on the Optima.
Conclusion

Overall, this is a very solid pick for those wanting a reliable family sedan. Its wonderful warranty means long-term ownership without the high price of repairs. The biggest drawback is the marginal fuel efficiency and lack of an advanced driver info interface on the low-level trims. However, the price is more than affordable, and buyers will be getting a good vehicle that has a long life expectancy.