Reasons to Buy • Pros vs Cons
2015 Kia Sorento
Buying Guide • Review • Research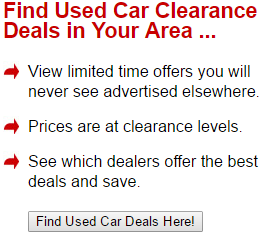 When KIA first began as a manufacturer of bicycle parts in 1944 in South Korea, the company already had an eye set firm on the future - its name translating roughly to "arising from and out from Asia." So it was no surprise that KIA became the country's first car manufacturer, beginning the production of motorcycles in '57, trucks in '62 and cars in '74.
It's been 70 years now and KIA's latest creation the 2015 KIA Sorento, in its advanced features and new technologies, speaks to the manufacturer's founding vision: Where are we going? Following, we'll explore the ups and downs - and everything in between - of KIA's latest build.
Top Ten Reasons to Buy a 2015 KIA Sorento - The Pros
1) It's affordable.
With an average paid price in the low to mid $20,000's for the standard model - as measured by the TrueCar Price Report - the new KIA Sorento allows the average consumer to sit behind its wheel without sacrificing quality and safety. Advanced models, such as the all-wheel drive Sorento stocked with a V-6 engine, can run a shopper up to the high $30,000's, but is a competitive figure relative to rival mid-size SUVs.
2) Smooth cruising.
The new Sorento is known for offering a usually comfortable ride with little bumps and shifts caused by uneven streets, perfect for packing the family in on a medium to long length trip. The kids won't complain with the seamlessly smooth ride helped by a reworked suspension and insulation from outside road noise attempting to penetrate the interior.
3) Fluid shifts.
Every model comes stocked with a six-speed automatic transmission that promises to shift without a hitch combining with the smooth cruising to bring about a ride that is truly comfortable for driver and passenger both.
4) Respectable power.
The standard 2015 KIA Sorento comes with a 2.4 liter four cylinder engine that produces 191 horsepower, but a shopper can optionally choose the superior model which comes with a 3.3 liter V6 producing 290 horsepower. The latter offers strong acceleration on the open road that shows off the ample power the engine possesses.
5) You'll feel a lot more at ease when navigating crowds of cars
The 2015 KIA Sorento is a bit thin around the waist relative to its competitors with a smaller wheelbase, it provides additional maneuverability to skate around quick corners and fit in tight spaces. You'll feel a lot more at ease when navigating crowds of cars in parking lots and traffic.
6) Fuel economy.
The variant with front wheel drive and a four cylinder engine shows off 20 mpg and 27 mpg on city and highway streets, respectively, as estimated by the Environmental Protection Agency. This is a respectable figure when measured against similar mid-sized SUVs. The powerful V6 models boast a good 18 and 25 mpg, city and highway.
7) Small turning circle
The crisp handling and precise steering add to the Sorento's maneuverability, especially when combined with the vehicle's smaller frame. It's a small turning circle that the KIA's new offering can steer through with ease and accuracy.
8) The safety features are numerous
KIA, like its closest rivals, boasts a long tradition on driver safety with its vehicles and the 2015 KIA Sorento is another in a long line of very safe KIA cars. The safety features are numerous with side head air bags, 4-wheel disc brakes, electronic stability control, brake assist and traction control. And the Sorento's safety rating is predictably stellar with 5 stars in both frontal and side crashes as rated by the National Highway Traffic Safety Administration.
9) Good Reliability
KIA also holds a high reputation in the reliability of its vehicles. Again, the 2015 Sorento continues that tradition and the warranty provided by KIA is excellent, covering the vehicle with a five year and 60,000 mile limited warranty and a 10 year and 100,000 mile limited powertrain warranty.
10) Interior features.
This is the next generation of KIA motor vehicles and it comes packed with next generation features including retractable 2nd row window shades, LCD speedometer, dual zone climate control and an 8 inch LCD centerpiece touchscreen that helps the driver control the telemetrics and infotainment system powered by none other than Google. All the features offer ease of use with intuitive and responsive controls.
A Few Reasons You May Not Want to Buy a 2015 KIA Sorento - The Cons
1) Slightly cramped space.
Obviously, this is a SUV - albeit among the mid-sized tier - thus you will find plenty more space than your normal small sedan, but relative to rivals among that tier of mid-size SUVs, the 2015 KIA Sorento comes up lacking when it comes to the cargo room available with the third-row especially suffering from size shortcomings. Smaller families will probably be happy with the space, but larger families might opt for something a bit bigger.
2) Interior Materials
Some of the interior materials are of suspect and perhaps even low-rent quality with the plastic panels in particular seeming flimsy and cheap.
3) Engine noise may be load for some
While the V6 might offer the power one needs in their motor vehicle, the acoustics might come up short as the engine may seem overly loud to some used to quieter rides.
How It Stacks Up to the Competition
The 2015 KIA Sorento stacks up favorably to rivals like the Honda Pilot and Nissan Pathfinder. Though it offers less space than these competitors, it makes this flaw a feature through superior maneuverability due to the smaller chassis and wheelbase.
Combined with how high the 2015 KIA Sorento rates in fuel economy, performance, features, safety, price and reliability, KIA's new SUV might just be one of the best mid-size SUVs on the market depending on one's taste.
Chief Design Officer Peter Schreyer, formerly of Audi, once said of KIA: "Up until recently, the KIA brand was very plain. If you saw one in a parking lot, it was hard to guess what it was or who made it" Now you know, as KIA has built a reputation on quality, safety and design. The 2015 KIA Sorento builds upon those buttresses with competence in all categories.