Reasons to Buy • Pros vs Cons
2015 Kia Soul
Buying Guide • Review • Research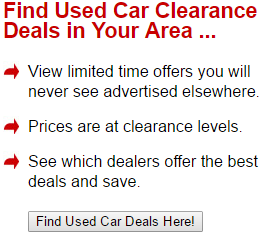 The 2015 Kia Soul is a boxy, unconventional hatchback with a distinctive look that will turn heads in either a positive or negative way depending on personal preference. This car generally rates high in terms of practicality, safety, and interior features but scores lower in terms of drivability and fuel economy. There are multiple reasons to buy a 2015 Kia Soul and a few aspects of this car that might make people want to look elsewhere.
Reasons to Buy a 2015 Kia Soul - The Pros
1. Safety improvements.
Previous models of the Kia Soul were less than ideal in terms of safety, but the 2015 model builds on the 2014's safety successes and is rated 5 stars by the NHSTA. Superior airbags and brakes plus a redesigned structure insure that the 2015 Kia Soul is good enough to receive top safety rankings.
2. Several different trim levels.
Three different trim levels are available for the 2015 Kia Soul. The base Sole offers the traditional elements of a typical car plus Bluetooth connectivity and satellite XM radio. The Soul+ adds larger wheels, turn signals on the side mirrors, center armrests in the front and back, and automatic headlights; there are other optional packages with the Soul+. The Soul! adds still-larger wheels, fog lights and other lighting upgrades, and a more luxurious interior.
3. Distinctive exterior.
The 2015 Kia Soul has a boxy exterior that fans of this type of design will enjoy. Based on the Kia Track'ster from 2012, the high-looking grill, bulbous taillights, and overall boxy shape will satisfy consumers who want flashy, eye-catching cars.
4. Nice, well-featured interior.
The overall look of the interior is distinctive, with a bulky steering wheel, a sportier gauge cluster, and a premium-looking dashboard. Speakers are mounted on the dash, and the center controls all slant slightly towards the driver. Optional multi-colored LED lighting can add a funky tone for those so inclined.
5. High comfort level.
General legroom availability is high in the 2015 Kia Soul; even tall people will be comfortable riding in a Kia Soul. The low-set instrument panel helps short drivers in terms of vision. The width is solid for a compact car, but three adults will not likely be able to fit in the back, making this ideal for families.
6. 2 4-cylinder engines and a new electric engine are offered.
The standard Souls come with a 4-cylinder, 1.6-liter engine that gets 24/30 mpg, while the higher trim levels come with 4-cylinder, 2.0-liter engines that get 23/31 mpg. Drivers who want to make the switch from gasoline to electric power may want to consider the AC synchronous electric motor, which is part of the Soul EV.
7. UVO eSERVICES are available.
Kia's infotainment suite features Bluetooth capability, audio entertainment, diagnostics, and other helpful services. Some of these services are geared towards keeping track of teen drivers, which can be helpful for parents who want to keep track of young drivers' actions behind the wheel.
8. Solid drivability.
Nobody is going to mistake the 2015 Kia Soul for a sports car, and its drivability reflects that. While this car is not at all sporty in terms of drivability, it is reliable, with solid steering, cornering, and acceleration. This car is ideal for those who are going to be driving around town in fairly predictable circumstances.
9. Solid fuel economy and green options.
The fuel economy of the 2015 Kia Soul has already been noted, but the car also comes with multiple eco-friendly features that save gas and get more bang for the buck. The Idle Stop and Go feature turns the engine off when the car is idling in order to save fuel; the Eco Mode button dulls throttle response and alters the shift points.
10. Manual or standard transmission available.
Drivers often have fairly strong preferences in terms of transmission, so consumers can choose whether they want a 2015 Kia Soul with a standard or a manual transmission.
Reasons to Not Buy a 2015 Kia Soul - The Cons
1. The thick rear pillars of the car can make lane changes difficult due to lower visibility, so those who do not want to upgrade to the package that provides rear cameras may want to look elsewhere.
2. The boxy style of exterior is a matter of taste, so those who are not fans of the blocky exterior on a car will likely find the 2015 Kia Soul unattractive and should consider buying a more traditional car instead.
3. Limited cargo space. As is often the case with cars—especially compact cars—with fairly roomy interiors, the cargo area/trunk space is limited. People who haul around a lot of things in the backs of their cars may need to consider an option with larger cargo area.
4. The 2015 Kia Soul is not a sports car that has particularly inspiring handling or driver reaction, so drivers who want a fun, sporty driving experience or an off-road vehicle should look elsewhere.
The 2015 Kia Soul versus the Competition
The 2015 Kia Soul ranks above or equal to its competitors in terms of safety, interior features, and comfort and quality but slacks off in terms of fuel economy and overall performance. Some other compact cars may offer more in the way of better gas mileage and drivablity than the 2015 Kia soul—as well as a less distinctive exterior, which may be a plus for some.
The 2015 Kia Soul is a distinctive and safe car that offers a variety of interior and exterior features that are outstanding for an affordable compact car. People who love a head-turning, boxy, comfortable car will likely enjoy the 2015 Kia Soul. Those who need more horizontal passenger or back cargo room may want to look into other options, as may those who want a sportier, less blocky car to drive. As with any vehicle, consumers should try to take the car for a test drive in order to check for visibility, height, legroom, etc.