Reasons to Buy • Pros vs Cons
2014 Land Rover LR2
Buying Guide • Review • Research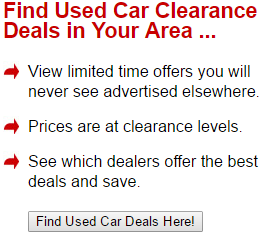 The Top 10 Reasons Why You May want to Buy a 2014 Land Rover LR2:
Compact luxury SUVs offer premium touches with better fuel economy than their larger SUV counterparts. On an off-road trail, the 2014 Land Rover LR2 has no rival in the compact luxury crossover category. If you are looking for a mid-priced luxury compact SUV, there are 10 reasons why buying a Land Rover LR2 would be a good fit:


10 Reasons to Buy A 2014 Land Rover LR2

1: Refined Ride

The 2014 Land Rover LR2 has superb off-road capability in dry and inclement weather due to its ample ground clearance and sophisticated all-wheel-drive system, including 250 pound-feet of torque and standard six-speed automatic transmission.

2: More Cargo Space than Evoke
The LR2 offers more cargo room than Evoque's 51-cubic-foot maximum cargo space with 58.9 cubic feet of maximum cargo space.

3: The 2014 Land Rover LR2 Has More Horsepower

The Land Rover LR2's 2.0-liter turbocharged four-cylinder engine has more horsepower (240 horsepower) compared to the 230 horsepower of the 2012 Land Rover's six-cylinder engine; this capability makes the 2014 Land Rover LR2 a more agile, maneuverable compact SUV. All-wheel drive is standard, and the LR2 offers select driver settings to optimize traction in different driving conditions.

4:Interior Design and Special Features

The 2014 Land Rover LR2's interior cabin feels more roomy compared to other compact SUVs. Much of this roomy feel is accredited to the combination of a panoramic sunroof and its large windows that lets in lots of scenery and natural light. The SUV offers high stadium-style seating in the front and in the rear, so everyone riding has the same view while traveling on the road.

5:Easily Accommodates Child-Safety Seats

The 2014 Land Rover LR2 can comfortably accommodate two child-safety seats in the second row without crowding the first row's legroom.

6: Mid-Priced Among Comparable Luxury SUVs

Starting at $37,295 (includes an $895 destination charge), the LR2 falls in the middle price range among competitors like the Volvo XC60, Acura RDX and BMW X3.

7: Standard Safety Features

The 2014 Land Rover LR2's list of standard safety features includes a driver knee airbag, hill-descent control, anti-lock brakes w/ brake assist, traction &stability control,
full-length side curtain airbags and front-seat side airbags.

8: Larger Touchscreen

The combination of a large 7-inch touchscreen has more user-friendly analog buttons and knobs which means that most controls are easily accessible.

9: Climate Comfort Option Package

The available Climate Comfort option package adds a heated windshield, heated front seats, steering wheel and heated washer jets.

10: The 2014 Land Rover LR2 Features Interior Upgrades

The 2014 Land Rover LR2 has a few minor upgrades, including better satellite radio functionality, a newly available audio system from Meridian with surround-sound, an amazing seventeen speakers and an improved touchscreen interface.


Reasons You May Not Want to Buy a 2014 Land Rover LR2

1: Missing a Smart Keyless Access System

Also missing a smart keyless access system feature that has been a longtime mainstay of the luxury sector and is also standard in the Jeep Grand Cherokee, Nissan Murano, Kia Sorento and other non-luxury SUVs.

2: Missing Some Comfort and Quality Within Interior

The monochrome plastic generously found inside the LR2 is of poor quality, plain-looking and rather dated compared to the Evoque. Armrest comfort could stand improvement as the soft-touch areas are thinly padded.

3:Distracting Windshield

The LR2 has an available heated windshield, that features squiggly vertical defroster lines that create distracting halos of light at night. Unfortunately, the heated windshield is tied to a $1,000 Climate Comfort Package that also includes heated seats and a heated steering wheel.

4 : Missing Key Safety Features

Missing from the safety feature sheet are advanced systems like pre-collision warning, blind spot monitoring and lane departure warning systems — all of which are available on the competition and a sign of how poorly the LR2 is keeping up with the segment. The cushions are stiff, complicating access to the two sets of latch anchors from the seat bight. The seats in the second row do not recline or slide and the passenger seat has to be moved to a forward position to make room for the child safety seat. Also, lane-departure warning systems, in-vehicle smartphone app integration and blind-spot monitoring aren't available on the 2014 Land Rover LR2.

Conclusion

The 2014 Land Rover LR2 is a small, 4-door luxury SUV with enough seating for 5 passengers offered in a single trim level. Overall, the 2014 Land Rover LR2's off-road attributes remain its best selling point. This practical SUV handles the toughest terrains and has been tested in temperatures from -40°F to +122°F and at altitudes of up to 14,000 feet. However, there are compact luxury SUVs that offer greater fuel mileage, more modern technology and a premium experience. If you don't require a compact SUV that drives well in inclement weather and diverse off-road trails, the LR2's attractiveness, tech features, powertrain and cargo capacity options pale in comparison to newer sportier alternatives.

The LR2 lacks the kind of spunk needed for quick acceleration (only picks up after a few seconds)and has some difficulty traveling over very bumpy obstacles. Many buyers will find it disappointing compared to newer offerings in the same price range Excluding the Evoke, it has less cargo space compared to other compact crossovers SUVs.