2019 Land Rover Range Rover Sport Pros vs Cons. Should You Buy?
The 2019 Land Rover Range Rover Sport is a top-tier luxury midsize SUV, perfect for those considering a new SUV this year. Its packed full of comfort features on the inside, powerful off-roading performance outside the cabin, and is packaged in a breathtaking exterior that's both understated and noticeable on the road. But what exactly makes the new Range Rover Sport stand out from the competition?
What's new for 2019
The Range Rover Sport line has been cut slightly, removing the Supercharged V8 trim and bringing the total number of trim levels available to six. There is a new hybrid model available, which features a respectable 31 miles of electric-only range before use of the gas engine occurs. Many of the optional packages at each trim level have been heavily tweaked, moving many features between packages.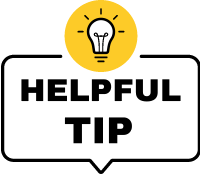 Before you walk into a dealership, compare prices online first. Give the following pricing services a try:
They are free and no obligation. Compare & Save!
Top 10 Reasons to Buy a 2019 Land Rover Range Rover Sport – The Pros
1. Fantastic Engine Choices
The 2019 Land Rover Range Rover Sport certainly has enough engine choices to make any kind of driver happy. The plug-in hybrid model has the smallest engine, coming in at just 2.0 liters and 296 horsepower. However, in combination with the 141-hp electric engine, even that hybrid model comes in at a whopping 398-hp and 472 lb-ft of torque. Upgraded engines include even more powerful engines, like a 5-liter V8 engine that can produce an astounding 575 horsepower.
2. Long Drive Comfort
One of the major appeals of the Range Rover Sport over other midsize SUVs is the comfort provided inside the body of the vehicle. This holds true in the 2019 model, as the designers have ensured that comfort is a top priority. Both the driver's seat and the front passenger seat have tons of customizable support settings, letting you tweak the seat until it perfectly fits your back. The rear seats are also comfortable, offering enough space for adult passengers without feeling cramped. The seats are comfortable enough that you won't feel cramped after a multi-hour drive - even if you're off-roading.
3. Powerful Off-Road Features
Though the non-Sport Rover is more well-known for its off-roading capabilities, the 2019 Land Rover Range Rover Sport performs admirably well in off-road conditions. Climbing up steep hills isn't a problem due to the technology under the hood of the Sport. There's a specialized Terrain Response system that allows the vehicle to intelligently adapt to the road type beneath you, readjusting power and sensitivity for maximum control. It also adjusts suspension and transmission modes and includes a water sensing system that tells you when you're getting too deep in watery areas.
4. Decked Out Infotainment System
If you weren't convinced by the extremely comfortable interior that the Sport is a luxury SUV, then the top-of-the-line infotainment system should be able to win you over. The InControl Touch Duo infotainment system is a pair of huge 10-inch screen that lets you keep track of nearly any data point you want while still keeping the radio selection on point with the other screen. You can use the top screen to inform you of the Terrain Response mode of the car, as well as other off-road information. Also, the top screen can be used for GPS mapping on the road. The bottom screen can be used independently from the top screen and allows you to keep the interior comfortable with climate control or play the radio with ease.
5. Customizable Gauge Cluster
The 2019 Land Rover Range Rover Sport doesn't come with a standard gauge cluster. In fact, its gauge cluster is yet another screen, similar to the InControl Touch Duo infotainment system but a bit larger at 12 inches. This lets you customize the cluster to your exact preferences. If this means that you don't want to see your RPM, then you absolutely don't have to - just remove it from the cluster and reposition the other gauges to your liking. You can also purchase an optional heads-up display if you don't want to look at the gauge cluster for information.
6. No Road Noise
One of the last things you want to hear at high speeds on the road or when off-roading is road noise and vibration. The Sport's cabin is so well insulated that you barely even hear the engine at high speeds, let alone road noise. There is also almost no vibration due to the extremely responsive suspension, even on rough roads or tough terrain. The low cabin noise also holds true when off-roading, assuming you aren't driving over large rocks at high speeds.
7. Fantastic Safety Technology
The 2019 Land Rover Range Rover Sport comes with a suite of safety technology to keep you safe while you drive. Base safety features include a lane departure warning and lane keeping assistance system, along with automatic emergency braking. You can also upgrade your safety technology with two distinct packages: the Drive Pack Pro, which includes blind spot monitoring systems and adaptive cruise control, and the Park Pack, which specifically includes parking aids, like a rearview camera guidance system and bumper monitors.
8. Stability On and Off the Road
Though the 2019 Land Rover Range Rover Sport is able to go off-roading with ease, that doesn't mean it struggles on the road. In fact, the Sport excels on the road. On curvy roads or in the city, the Sport is able to handle with ease. Due to its incredibly powerful engine, accelerating to match highway speeds during a merge is no problem. The Sport can get from 0 miles per hour to 60 in under 5 seconds — one of the fastest times in the SUV class. You'll also be able to feel the road, though it won't be uncomfortably bumpy. The Sport's suspension is tuned impeccably well and can be micro-adjusted for your personal preferences.
9. Plenty of Cargo Space
Though this Land Rover isn't the largest SUV in terms of cargo space, it still holds more than you would expect. Behind the back seats, you'll find almost 25 cubic feet of space. If you fold the rear seats down, you'll be able to expand that room to a whopping 56.8 cubic feet. This is easily enough to fit vacation-ready bags, or even enough to pack your child's college supplies.
10. Impressive Towing Capacity
You would expect a vehicle that contains this powerful of an engine to be able to tow or haul large loads, and the 2019 Land Rover Range Rover Sport delivers on that expectation. This luxury SUV is able to tow about 7,500 pounds with ease. If you spring for the hybrid model, that towing capacity will drop to 5,500 pounds. This towing capacity is quite large for a luxury SUV and almost puts this on par with larger full-size SUVs.
Reasons Not to Buy a 2019 Land Rover Range Rover Sport – The Cons
1. Overly Sporty Handling
If you're used to sluggish SUV handling and having to drive slower than usual for fear of losing traction, then it may be hard to get used to the 2019 Land Rover Range Rover Sport's sporty handling. You'll find yourself dipping and darting through lanes of traffic with ease, and this can take some getting used to.
2. Touch Pro Duo Can Be Sluggish
If you try to perform too many tasks on the Sport's infotainment system, you may find it getting slow. Optimization for multitasking in the infotainment system has not been fully performed, leading to some stats not always updating as fast as they otherwise would. This can be especially apparent when two people are navigating on the two screens independently.
3. Too Many Choices
Looking at all of the options available for the 2019 Land Rover Range Rover Sport can be overwhelming. There are six distinct trim levels, and each of these trim levels can have multiple package options and areas you can tweak. If you're prepared to spend a lot of time customizing your vehicle, then this is great — otherwise, it can feel somewhat time-consuming.
How it stacks up to the competition:
Though the luxury SUV class is competitive, the 2019 Land Rover Range Rover Sport blows its competition away. Its closest competitors, the BMW X5 and the Lexus GX, do not offer many of the luxury features that the Sport does. Furthermore, the Sport's effortless handling is significantly better than that of its competitors.
Conclusion
If you're looking to get a mid-size luxury SUV in the near future, there is no better choice than the 2019 Land Rover Range Rover Sport. From its luxurious interior to its powerful engine, this vehicle is one of the best around. Its downsides are few, and even those may be considered positives for some. Overall, this year's Sport is a car that you're sure to love driving.
Save Money on a 2019 Land Rover Range Rover Sport:
Are you Shopping for a New Vehicle? Find the Best Deals with "Free - No Hassle" Prices Quotes.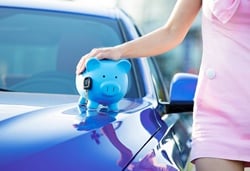 Get up to 4 local dealers to compete for your business by offering free, competitive pricing. Know before you go to the dealer.
Every dealer offers a secret price. Find yours here.