Reasons to Buy • Pros vs Cons
2015 Lincoln MKZ
Buying Guide • Review • Research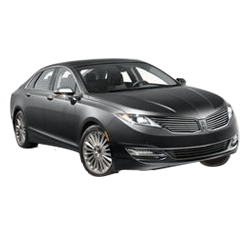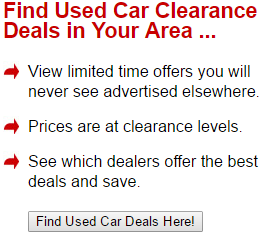 The Lincoln MKZ is a mid-size luxury sedan that will appeal to a wide range of buyers. It originally debuted in 2006, and the series is in its second generation currently. It's hailed for having excellent power, but people looking for a luxury car may not be pleased with the interior materials or quality of the infotainment system. However, it still has some important features that may appeal to the average buyer.
What's New for 2015

The MKZ was redesigned in 2013 to make it more reliable and comfortable while also improving fuel efficiency, and the company didn't make many changes for 2015. In fact, this is one of the consistent complaints among reviewers. The complaints that people have had in the past regarding the infotainment center and substandard materials have not been changed.
Top Ten Reasons to Buy a 2015 Lincoln MKZ - The Pros

1. Better Fuel Economy

Gas prices can rise drastically based on the market and global events, so people who clock a lot of miles are always looking for better fuel efficiency. In this area, the MKZ delivers with an impressive 22 mpg city/ 33 mpg highway. This is on the regular base engine, and buyers can enjoy even better ratings depending on the final trim level and engine options they choose.
2. Reliability

Most buyers have busy schedules, so they don't have time to deal with repair appointments and trips back to the dealer. Reviewers share that the MKZ functions as expected without requiring numerous trips to the service department.
3. Options for Everyone

While the MKZ may not come loaded with standard features, buyers are able to customize a car based on their own unique needs and options. Features like advanced cruise control, rear sensors, numerous alerts and a rear-view camera help make the drive safer and more enjoyable. However, buyers can also keep the purchase price down if they aren't interested in the extra features.
4. Power and Economy

Modern drivers are looking for cars that can get up and go, and the MKZ fits the bill nicely. The MKZ comes with several options, including front- or all-wheel drive, a turbocharged 4-cylinder, a naturally aspirated V6 and a hybrid system. Reviewers report that all of these models deliver on power and economy, and many people report that they're enjoyable to drive.
5. Spacious Interior

Lincoln has a key innovation in the MKZ that's missing in other vehicles, and that includes a push-button shifter that open up the center stack. In addition to creating a more spacious feel in between the driver and passenger, it also allows Lincoln to utilize a giant touchscreen that can be used by people who aren't as comfortable with voice commands.
6. A Quiet Ride

Drivers who are looking for a quiet ride find that the MKZ is one of the top options. Whether you spend several hours in the car every day or just want to enjoy a peaceful ride when you head out to run errands, the MKZ may be one of the top cars to consider.
7. Plenty of Cargo Space

With 15.4 cubic feet of storage in the trunk, there's plenty of room for picking up the weekly groceries or going on vacation. People love the roomy trunk in addition to the spacious cabin interior.
8. A Sharp Look

The MKZ has a sharp exterior look that you may enjoy greatly. Rather than a boxy sedan of past decades, this car features gentle curves, rounded lines and smooth corners. The cabin has massive windows around all four sides, so it's easier for everyone in the car to see outside and enjoy the view along the way.
9. Pleasant Drive

Most reviewer share that the car is pleasurable to drive. While it may not handle like a BMW, it still handles corners nicely with responsive steering and a smooth, comfortable ride. It also features Bluetooth capability, USB ports, a Wi-Fi hot spot and 11-speaker audio system to make drives of all distances more enjoyable.
10. 5-Star Safety Rating

The MKZ received an overall rating of five stars for safety. Standard features include air bags throughout the interior cabin, traction control, lane departure warnings, anti-lock brakes, daytime running lights and a blind spot monitor. These features can help even experienced drivers stay safe on the road.
Why You May Not Want to Buy a 2015 Lincoln MKZ - The Cons

Substandard Materials

People who are in the market for a luxury car know what they're looking for, and they aren't impressed with the materials that are inside the MKZ. Rather than feeling like the premium materials found in a luxury sedan with the Lincoln name, they feel more like the materials you would expect to find in an entry-level Ford.
Confusing Infotainment System

Most people don't have the time or inclination to sit down and read an owner's manual before getting in their car and using the different features. This is why buyers look for user-friendly systems that are very intuitive and easy to use. Unfortunately, Lincoln has failed to deliver in this area. The brand is consistently criticized for having a system in the MKZ that's difficult to use and unwieldy.
The MKZ is ranked at the bottom of the list for cars in its class, but it still has a great deal to offer drivers. While it may not have the top-end materials that buyers in this market may expect, it does deliver a pleasant ride with excellent fuel economy. The confusing infotainment can be overcome as drivers learn how to best use the machine, and the high safety rating will appeal to all types of buyers. Most people will also appreciate the ability to customize a car based on their own unique needs and goals.