2016 Mazda MX-5 Miata Pros vs Cons. Should You Buy?
The 2016 Mazda MX-5 Miata has really showed agility to qualify as one of the sports car to look forward to in 2016. It spots a freshly redesigned body, which is an excellent improvement on Mazda's part. Several reviews give the new Miata a thumps up, including Yahoo Autos which raters this car as shorter, way lighter, and quite enjoyable than its predecessor.
Fighting to hold the top spot is the 2015 Subaru BRZ, also with a pretty sleek body and marketable standard features. Nonetheless, the spotlight falls heavily on the MX-5 Miata which despite packing a lower horsepower still accelerates pretty fast on the road and feels light when handling. Without much ado, here are the 10 valid reasons why buying the 2016 Mazda MX-5 Miata makes the most sense.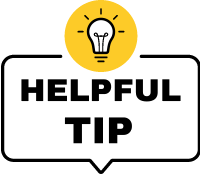 Before you walk into a dealership, compare prices online first. Give the following pricing services a try:
They are free and no obligation. Compare & Save!
Top 10 Reasons to Buy a 2016 Mazda MX-5 Miata - The Pros
1) Excellent Acceleration

Even though it packs about 155Hp @ 6000 rpm, it is quite astonishing how fast the 2016 Mazda Miata picks up on the road. It spots a 6 speed manual transmission stick, which is the joy of every sports car lover who likes to get hands on. Test drive results say that the gears transition smoothly, with tiny unnoticeable throws in between, and the steering wheel responds excellently on the road as well.

2) Outstanding Exterior

The 2016 Mazda MX-5 Miata underwent a complete makeover reshaping its entire body, shedding off a few pounds to make it light and sleek on the road. The top is convertible, letting in a gush of cool breeze on the face as the 4 cylinder engine tears down asphalt in top speeds.

3) Stylish Interior

As the top falls back, it reveals a pristine interior designed to sit two people. Given its compact nature, there is pretty enough passenger room inside and the rest of the space is reserved for the trunk. The steering is adjustable to comfortable angles and the doors are designed with keyless entry technology. There is an inbuilt A/C system and wireless cell phone hookup for hands free communication while shifting gears.

4) Great Fuel Economy

2016 Mazda MX-5 Miata scores an EPA rating of 27/34 mpg when casually driving through the city or tearing down the highways. The Subaru BRZ falls behind with an EPA of 22/30 mpg; clearly it doesn't stand a chance.

5) Variety of Colors

Anyone who is lucky enough to purchase this covetable sports car will have the choice of selecting from four different options. The 2016 Mazda MX-5 Miata is retailing as metallic ceramic, Soul Red, Jet Black or Arctic White. Though Subaru may have more color options, but the Mazda prefers keeping the options simple for its driver.

6) Convenient Entertainment Utilities

Inside the 2016 Mazda MX-5 Miata is an AM-FM radio bundles up with a CD player, MP3 player, and Auxiliary audio input. Also inclusive is Bluetooth technology which connects the cars entertainment system to any Smartphone or laptop to stream more music, videos or movies. USB support is also available on-board.

7) Quite Safe on the Road

The 2016 Mazda MX-5 Miata is well protected against any impact as it picks up on speed. There is an in-built traction control system to monitor wheel movement and an electronic stability system to monitor the car's entire circuit system. The brakes are engineered with 4-wheel ABS technology used in most Sports cars and SUVs. There are brake assist controls as well, not forgetting plenty of airbags on the driver's side, passengers and all sides of the vehicle.

8) Great Pricing

For anyone looking for a fun sports car to enjoy on a budget, the 2016 Mazda MX-5 Miata is definitely what to go for. It packs all the right features while going against the norm of 'big is better' as embraced by most sports utility vehicles. The starting price for this superb Miata model is $24,000; quite reasonable compared to the Subaru BRZ that starts off at $25,000. The Mazda is economical in both driving experience as well as the price tag.

9) Extra Perks

For better handling of the vehicle on the road, the 2016 Mazda MX-5 Miata has extra features to note such as:
Steering Wheel Control System
Power Driver Mirror and Door Locks
Intermittent Wipers (Variable Speed)
10) Available in Different Trims

Everyone looks for a different experience in a car, which is why there are about 6 different trims of the 2016 Mazda MX-5 Miata. The first three are manual transmission models, namely the 2dr Convertible Sport, 2dr Convertible Club, and the 2dr Convertible Grand Touring. The last three are all automatic transmission models with the option of manual transmission: the 2dr Auto Club, 2dr Convertible Sport, and 2dr Convertible Grand Touring.
Reasons you may not want to buy a 2016 Mazda MX-5 Miata - The Cons
1) Tiny Interior

Some critics have complained of a small cargo area since much of the space is taken up by the seats. Other critics complained of a small passenger/driver room unless the top is slid down to create additional headroom. The 2016 Mazda MX-5 Miata also seats two people while the Subaru BRZ incorporates a second row seat to comfortable house 4 occupants.

2) Less Standard Features

Even though it offers its level best, there are a lot of features that could have been added like HD radio and Satellite radio. There are a lot more state-of-the-art features missing on the sports car; tri-zone A/C, Driver Monitoring controls, Heated and Cooled seats, lane departure monitoring, Bose Stereo, Rear crossing alerts which are all optional features.

3) Could Do with More Colors

For the consumer looking for different color options for the car, the Subaru BRZ seem to be offering plenty compared to the Mazda.

Conclusion

For someone who isn't too keen on color, internal space or additional features, the 2016 Mazda MX-5 Miata is definitely a car to look forward to. It fits within the budget, picks up fast on the highway, and has a really smooth transmission with powerful breaking abilities.