Reasons to Buy • Pros vs Cons
2014 Mercedes C-Class
Buying Guide • Review • Research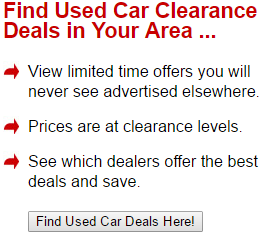 The Top 10 Reasons Why You May want to Buy a 2014 Mercedes-Benz C-Class:
Drive in Luxury in a 2014 Mercedes-Benz C-Class
With so many cars on the market today, if you are shopping around, pick a car known for long standing of quality. Americans are in their cars more than people in other countries; so let your car provide you with luxury and comfort. If you have decided to add a little added leisure, consider test-driving a new 2014 Mercedes-Benz C-Class.
For the 2014 edition, Mercedes added a split folding rear seat in the C-Class models. The C-Class offers both sedans and coupe automobiles. The C350 gets the 18-inch wheels standard in 2014. As Mercedes has been working to refine the C-Class line up over the past several years, the 2014 models are some of the most well rounded vehicles in the mid-size luxury class of cars.
If you look around as you drive down the street, you are certain to spot more than a few Mercedes automobiles. Take a look at some of the top reasons why you should be one of the lucky ones to be seen driving down the street in a new 2014 Mercedes-Benz C-Class.
Reasons to Buy a 2014 Mercedes-Benz C-Class
1)
Mercedes has been known for quality engineering and overall construction. The 2014 C-Class is no exception. Refined both inside and out, the 2014 Mercedes-Benz C-Class screams elegance. It combines a sleek outer shell with a luxurious internal package. Buy it for comfort. Buy it for looks. After all, you will most likely spend a good chunk of your time in this car.
2) The 2014 C-Class comes in both sedan and coupe. The option of style lets you personalize your home away from home to better reflect your personal character and lifestyle.

3) With engines ranging from 1.8L to 3.6L and horsepower ranging from 201 to 305, the C-Class can accelerate quickly as it zooms down the street.

4) With an automatic transmission, you never have to experience the inconvenience of shifting gears. You can also choose to buy a V6 C-Class for added power and performance with all the convenience of an automatic transmission.

5) The 2014 Mercedes-Benz C-Class cars come standard with built-in GPS. The advanced Becker MAP PILOT console comes with voice activation. Keep your hands safely on the wheel as you tell your car where you want it to go.

6) Ahead of some other mid-sized cars, the Mercedes C-Class can offer added safety precautions with an in-vehicle assistance service. Mbrace2 is similar to OnStar but customized for Mercedes.

7) GPS and Mbrace2 are not the only things to keep you safe in this luxury car. The 2014 Mercedes C-Class received a 5 star rating from the National Highway Traffic Safety Administration.

8) Blind spot monitors not only help you stay safe, but help train your driving skills to improve over time. With blind spot monitors, you will receive a warning when the car senses that other vehicles are located to your side or rear.

9) A high quality interior increases personal comfort while allowing lounging in your palace of a car. The leather is luxurious and soft. The cabin is quiet. Most all outside noise is filtered out.

10)
Pricing on the 2014 Mercedes-Benz C-Class is competitive and in-line with other cars of its class. The MSRP is less than the 2014 Volvo S60 and the 2014 Lexus IS 250.
If you are shopping for luxury, recognize that it comes with a price. No car manufacturer has managed to create perfection at a low price, so do not discard some of the less admirable features of the 2014 Mercedes C-Class.
Buying Tip:
To avoid overpaying on a new car, shop prices online first. Get up front pricing before you walk into a dealership. We recommend the following free services;
Car Clearance Deals,
CarsDirect &
MotorTrend.
These free services will offer you
the lowest prices
and supply you with multiple competing price quotes. You will know the best price before you visit the dealer.
Reasons Not to Buy a Mercedes-Benz C-Class
1) Fuel efficiency falls with added luxury in the 2014 C-Class. With only 20 mpg in the city and 29 mpg on the highway, the 2014 Mercedes-Benz C-Class falls below the 2014 Audi A4 and the 2014 Cadillac ATS. The Audi A4 offers 22 mpg in the city and 32 mpg on the highway. The 2014 Cadillac ATS comes in just one mpg less than the Audi on both.

2) While it does offer speed, the C-Class is slower than the 2014 Infiniti Q50. Although the 2014 Mercedes C-Class trumps the 2014 Audi A4 in a 0-60 mph comparison by 2.6 seconds, its 5.9 second 0-60 time does not compete with the Infiniti Q50's 5.5 seconds. The quarter mile test gives the same results as the Mercedes C-Class comes in at 14.5 seconds while the 2014 Infiniti Q50 comes in at 13.9 seconds.

3) While sport cars are generally known for smaller interiors, the C-Class sport sedan feels overwhelmingly tiny. If an adult is to sit in the back seat, his or her legs are sure to touch the back of the front seat.

4) Though it is a luxury car, the sport sedan leaves you in need of some added comfort improvements. The low seat cushions in the car tend to feel uncomfortable and make your knees feel awkward.

5) The lower models only have 201 horsepower. This makes takeoffs rather slow and sluggish.

6) Though its 17.4-gallon fuel tank is larger than 16.0-gallon tank of the 2014 Cadillac ATS, its lack of fuel efficiency means you will not get more miles out of the ride. Consider the larger gas tank of a 2014 Volvo S60. It holds 17.8 gallons. Still, the 2014 Infiniti Q50 holds a whopping 20 gallons in its fuel tank.

7) With only front wheel drive, the 2014 Mercedes C-Class is not ideal on all terrains. If you are going to be driving on unleveled ground, consider driving a 4-wheel-drive vehicle.

8) Though Mercedes does make quality vehicles, if you have concerns several years after purchase, the powertrain and corrosion warranties on these cars are limited to 48 months or 50,000 miles while competitors offer longer terms.

9) While the 2014 Mercedes-Benz C-Class does come with an entertainment system, its 12 speakers are inferior to the 2014 Infiniti Q50's 14 custom Bose Speakers.

10) Lastly, if you are looking to balance luxury with affordability, you may want to look elsewhere. Consider the 2014 Audi A4 instead. The Audi MSRP comes in at almost $8,000 less than the 2014 Mercedes C-Class.

Shopping for a car is a stressful process. Consider purchasing a luxury car to alleviate some of the post-purchase anxiety. While the 2014 Mercedes C-Class line offers luxury and comfort, these German-engineered automobiles sell for more than some of the competitors of the same class.