2015 Nissan Rogue Pros vs Cons. Should You Buy?
The new 2015 Nissan Rogue is a dependable, well-crafted vehicle that seats five passengers comfortably, contains more than adequate storage space, and offers a long list of optional convenience features. The compact/crossover SUV market is becoming rather saturated, however. Buyers are taking more time to do their homework before deciding on a particular model and trim. All in all, the Nissan Rogue fits the bill when it comes to long-lasting value, but shoppers are encouraged to check out the competition in this vehicle segment.
One of the reasons the compact SUV market has boomed recently is because of the attention designers have paid to customer demands for high storage volume and good fuel efficiency. Most models in this segment offer a choice of two engines, technologically advanced electronic transmissions, and a premium suspension system that makes for smooth travel over uneven roadways. The 2015 Nissan Rogue falls a bit short on this checklist, but the model has its positives as well, including standard features not included on some of the competing SUVs.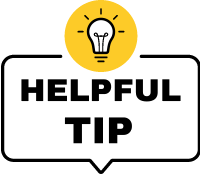 Before you walk into a dealership, compare prices online first. Give the following pricing services a try:
They are free and no obligation. Compare & Save!
Top 10 Reasons to Buy A 2015 Nissan Rogue - The Pros

1) Excellent Design And Rugged Build.
The Nissan Rogue is an exceptionally well-designed SUV, built with sturdiness and dependability in mind. The frame and body stand up well to wear and tear, and the resale value is relatively high. Even though it is stylish in appearance and contains a truly upscale look - especially in the interior - this SUV can handle whatever roughness is thrown at it. Buyers will appreciate the solid engineering work that has resulted in a remarkably tough little crossover.
2) Optional Seating For Seven.
Very few compact crossover models offer optional seating for seven passengers. Even when the third row is in place, there is still plenty of storage volume. This third row is a bit cramped but does not significantly reduce the overall amount of cargo that can be crammed in the rear. The second row seating is quite comfortable even when a third row is added.
3) High-Quality Interior Materials.
Most of the economically priced compact crossover models skimp on the materials quality, at least on the base trims. This is not the case with the 2015 Nissan Rogue. The dashboard is very appealing in its appearance, and the instrument cluster looks as though it belongs in a luxury vehicle. The armrests are well-padded with soft material, and there is plenty of soft-touch upholstery throughout the spacious cabin. The front seats are zero-gravity design and are quite comfortable indeed. The second-row seats offer plenty of maneuverability because of their full 9-inch fore/aft shift allowance.
4) Clever Cargo Dividing System.
Even though it is a compact SUV, the Nissan Rogue includes a storage compartment configuration normally reserved only for the big brothers of this auto segment. If the third row version is not chosen, the rear compartment can be divided into as many as 18 different storage configurations. The cargo area contains closed compartments and tow- or three-level shelving. If the three-row seating version is chosen, cargo space increases when the third-row is folded flat.
5) Wonderfully Designed Suspension System.
The Nissan Rogue handles well and offers a very smooth ride at high speeds on the freeway. This is mostly due to the beautifully engineered suspension system, which results in one of the smoothest highway rides of any compact SUV.
6) Plenty Of Safety Features.
Stability and traction control are standard on all trim levels. The vehicle comes equipped with front-seat airbags as well as side-curtain airbags for all rows, including the optional third-row seating version. The hill-start assist and rearview camera are also standard equipment. Several package bundles are available that add on such optional features as lane departure and blind-spot warning systems, forward collision alert warning, and the latest in techno-wizardry known as the Around View camera system. This is a top-down, 360° camera view that can be further equipped with a warning sensor that detects any moving object entering the camera's field of vision.
7) Good Fuel Efficiency.
In tests, the 2015 Nissan Rogue achieved about 26 mpg city and 33 mpg fuel efficiency. Of course, these figures may drop a bit depending on the owner's actual driving habits. If an AWD package is chosen, the city mileage figures are likely to drop, but this estimate is still quite favorable when compared to competing models.
8) Dependable Engine.
The 2015 Nissan Rogue comes with a 4-cylinder, 2-5L engine that delivers a total of 170 horsepower. This is slightly less than what other similar models offer, but aside from the somewhat ponderous acceleration, the engine and transmission can get an entire family and its cargo moving smoothly up to freeway speeds. Front-wheel drive is standard on all trim levels.
9) Lots Of High-Tech Gadgetry.
The 2015 Nissan Rogue is available in three different trims. The base S trim comes with a 5-inch color infotainment display monitor and rearview camera. The mid-level SV trim includes NissanConnect smartphone app integration and Bluetooth® connectivity. The uplevel SL trim offers voice controls, a larger, 7-inch video screen, navigation system, and a premium Bose® 8-speaker stereo.
10) Premium Package Options.
For a little bit extra on the sticker price, buyers can choose a Family or Premium package bundle that contains most of the add-on optional features mentioned above. These packages are actually quite affordable when compared to the base price of each trim.
Reasons You May Not Want To Buy A 2015 Nissan Rogue - The Cons

1) Slow Acceleration.
The small engine doesn't allow for rapid acceleration up freeway ramps. There is also quite a bit of vibration during acceleration if the vehicle is fully loaded with passengers and cargo.
2) Not Much Driver Appeal.
Although the Nissan Rogue offers a smooth ride, the handling is rather stiff. Cornering at high speeds can be an adventure in control maintenance, and drivers often complain that the overall experience is best described as lackluster.
3) Bad Exterior Visibility.
Cameras cannot be relied on to warn the driver in all situations. Unfortunately, the 2015 Nissan Rogue has lots of blind spots, especially rearward. Maneuvering in tight spaces can be a difficult challenge.
How It Stacks Up To The Competition
For the price paid, the 2015 Nissan Rogue offers plenty of enjoyable features, but this is somewhat offset by the poor driving experience and lack of optional upgrades containing exactly the features desired by the owner. No compact crossover is really all that spacious, but competing models from Honda and Mazda offer the same amount of storage coupled with fewer blind spots and a more powerful engine. If large third-row seating space is a necessity, a mid-size SUV is the best choice, and economically priced models from Kia and Subaru might be the way to go.
Conclusion
For those wanting a reliable vehicle with a good resale value and plenty of convenience features, the 2015 Nissan Rogue might just fit the bill. The comfortable ride and upscale interior appearance are this crossover's strongest selling points. Buyers will want to check out all competing compact SUVs before making a final decision, however. Some offer better power and acceleration, and most give the driver a more satisfying experience on the road.