2016 Nissan GT-R Pros vs Cons. Should You Buy?
Nissan is a company known for sports cars and cars that look as fast as those vehicles are. Some of its models from previous years even appeared in films like The Fast and The Furious. Of the most impressive sports cars released by the company is the GT-R. Originally introduced as a concept car in 2001 and then again in 2005, it didn't go up for sale until 2008. Its sleek body style and engine that could easily outperform others on the road made it an almost overnight success.
What's New for 2016
Though the Nissan GT-R is a luxury sports car released every year by the manufacturer, reviewers found that the 2016 Nissan GT-R does not have any changes from the previous year's model. It does come in two model types that have different engines, and it comes in three trim options too. Optional features are available that increase the MSRP of the car.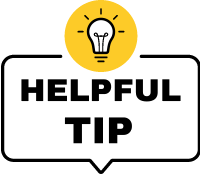 Before you walk into a dealership, compare prices online first. Give the following pricing services a try:
They are free and no obligation. Compare & Save!
Top 10 Reasons to Buy a 2016 Nissan GT-R – The Pros
1) Engine Options
The standard 2016 Nissan GT-R comes with a 3.8L 545 horsepower V6 engine that will turn heads on any highway. It's also available in an NISMO package, which comes with a different engine. The NISMO comes with a 600 horsepower V6 turbocharged engine.
2) Standard Edition
There is nothing standard about the standard edition of this car. Base models come with a stereo system designed by Bose that has 11 speakers and USB hook ups, climate control features for both the driver and his or her passenger, Bluetooth connections, and a leather interior. A touchscreen seven-inch display also comes in all standard models.
3) Trim Packages
In addition to the standard model, the 2016 Nissan GT-R also comes in a premium, NISMO, and black trim package. The NISMO trim package is best for those who love racing. This option comes with seats similar to those used in real race cars. Drivers also love the interior of the NISMO, which uses suede and leather.
4) Easy Starting
This model is easy to start because it does not require using the key in its ignition. It uses a proximity sensor that will detect the presence of a key near the engine. The GR-T also has a push button start that works with that sensor.
5) Comfortable Interior
The 2016 Nissan GT-R has one of the most comfortable interiors found on any sports car. Nissan used real leather to completely cover and wrap the seats and used leather accents on the dashboard and other parts of the interior. It also comes with heated seats that are perfect on cold mornings.
6) Larger Cargo Hold
Many modern sports cars focus more on the interior, body and engine without thinking about the trunk. Nissan created a larger cargo hold because the manufacturer knew that drivers needed more space. The 8.8 cubic foot of space is more than some drivers might need.
7) Avoiding Accidents
The rear view camera found on the 2016 Nissan GT-R makes it easy for drivers to avoid any accidents they might otherwise experience. This camera offers a clear and accurate view of toys, vehicles and any other objects behind the car. Drivers can view the camera on the touchscreen display.
8) Infotainment System Features
Nissan turned the infotainment system into a fully functioning system for drivers. The larger touchscreen display works with the navigational system to help drivers find their way. This system also works with apps and satellite radio.
9) Adjustable Seating
Both the driver's seat and the front passenger seat on the 2016 Nissan GT-R are adjustable. Small controls located underneath and along the side of the seat let them slide the seat forward or back. They can also use the buttons to raise and lower the seat or get lumbar support.
10) Great Colors
The GT-R has a great body style that looks just as elegant or sleek as any sports car twice its price. Nissan also offers this model in different paint options. Colors include white, red and champagne.
Buying Tip:
To avoid overpaying on a new car, shop prices online first. Get up front pricing before you walk into a dealership. We recommend the following free services;
Car Clearance Deals,
NADAguides,
CarsDirect &
Motortrend.
These free services will offer you
the lowest prices
and supply you with multiple competing price quotes. You will know the best price before you visit the dealer.
Reasons Not to Buy a 2016 Nissan GT-R – The Cons
1) Poorly Designed Cabin

As amazing as the 2016 Nissan GT-R looks on the outside, its interior doesn't look nearly as grand. Nissan used a combination of materials that aren't quite as expensive or as luxurious as those found on similar sports cars. On the plus side, the interior limits the noise drivers hear from the street and around them.

2) A Two Person Car

Nissan advertises the GT-R as a four person car. While there are two seats in the back, those seats are incredibly small. That backseat is better suited for storage than for passengers.

3) Lack of Safety Ratings

Many drivers and car lovers think that all vehicles must go through safety testing, which isn't necessarily true. The 2016 Nissan GT-R does not have any ratings from major organizations, and the 2015 model did not go through safety testing either. Sports car shoppers may prefer a car that has a high safety rating from a prominent organization or institution.

How it Stacks up to the Competition

As one of the ultimate luxury sports cars, the 2016 Nissan GT-R only has a few competitors on the market today, most notably the Porsche 911 and Chevy Corvette. The problem with the Corvette is that sits so low to the ground, which interferes with the driver's vision. The GT-R has a higher design that helps drivers see everything in front of and behind them. The 911 is much smaller than the GT-R, which can impact the comfort that drivers feel too. Though the GT-R costs more than those other models, it has a much sleeker body.

Conclusion

Once car enthusiasts see the 2016 Nissan GT-R for themselves, they won't even mind that the manufacturer didn't make any changes from last year. It has a great body that looks similar to high-end cars from Porsche and other companies. While interior space is limited, it has just as much space as any other sports car. With tight handling and fast acceleration, it's great for racers and those who love imaging themselves as racers.