2017 Nissan Leaf Pros vs Cons. Should You Buy?
For anyone who's looking for a potential new car, the new 2017 Nissan Leaf may be of interest. As one of the best selling fully electric vehicles in the world, the Leaf is an amazing compact car that can take you anywhere you want to go without using a single drop of gasoline. But why exactly should you pick the Leaf over other fully electric vehicles? There are quite a few awesome reasons to pick this car, but there are definitely a few lackluster parts as well.
What's New for 2017
Though Nissan has decided to release a new model for the 2017 year, there actually isn't that much new about the Leaf. The major upgrade this year's model has is that the 30 kilowatt-hour battery introduced last year is now the standard battery on all trim levels. This means that all models now are able to reach an impressive 107 miles on a single charge. The relative lack of new features hints that Nissan is gearing up for a second-generation Leaf model in the near future.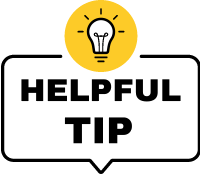 Before you walk into a dealership, compare prices online first. Give the following pricing services a try:
They are free and no obligation. Compare & Save!
Top 10 Reasons to Buy a 2017 Nissan Leaf – The Pros
1. Unbeatable Range
In comparison to all other electric vehicles on the market that aren't Tesla products, the 2017 Nissan Leaf has the largest range by far. With an impressive 107 mile range on a single charge (compared to the Kia Soul's 93 miles and the Ford Focus Electric's 76 miles), getting around in this car without stopping to charge frequently is easy. Though it often doesn't quite reach that 107 mile mark, it definitely comes close.
2. Regenerative Braking
Though other cars may have this feature - notably the Prius - the regenerative braking ability in the Nissan Leaf feels particularly satisfying. Regenerative braking is a feature that allows for some energy to be generated for the battery due to the friction of braking. The Leaf actually has multiple settings for regenerative braking, including one that automatically increases how much occurs when not pressing on the gas pedal.
3. The Leaf EZ-Charge App
One of the major problems of owning a fully electric vehicle is worrying where to charge it next. Many companies have onboard apps to help assist drivers in finding a charging station, but Nissan also has a smartphone app that's intuitive and easy to use. Any Apple or Android phone can have the app, and it'll help you find a charging station before you have to worry.
4. Quick Charge Option
If you're on a long trip, charging an electric car can eat up time that could be spent driving. Nissan has included a special port on the SV trim that allows for a quick charge of the battery. A 30 minute charge brings the battery from nothing to around 80% full. Since many charging ports are in gas station or shopping center parking lots, this quick charge is actually great for getting a perfect break to stretch your legs and do a little shopping.
5. Room to Stretch
Although the first Nissan Leaf was designed in 2010 and 2011, the car was still designed with user comfort in mind. Since the vehicle was built to keep the battery out of the user space, there's plenty of leg room for both the front and back seats. Furthermore, the cargo space measures in at an impressive 24 cubic feet.
6. Great Customization
If the basic S trim of the Leaf doesn't quite have what you're looking for, there are two upgradeable trim levels and a premium package available. The SV trim includes an upgraded technology center with special navigation and mobile apps, as well as the easily accessible quick charge port. The SL trim has LED headlights and a special solar panel rear spoiler, as well as heated rear seats for passenger comfort. The premium package upgrades the sound system to a seven speaker Bose premium audio system.
7. Traction Control
Since the 2017 Nissan Leaf is a relatively tiny car with a heavy battery pack, the way the car handles is quite different than most other cars of its size. Nissan has a great computer system to assist drivers with control of the car, and its traction control does a great job of keeping the car from sliding in slippery situations.
8. Potentially Free Charging
If you aren't charging at or near home, some electric charging stations can be expensive. But Nissan actually has a special program that offers Leaf owners with free charging at select charging stations!
9. Great Camera Systems
The standard trim of the 2017 Nissan Leaf comes with a rearview camera for both easy parking and checking if there's someone about to bump into you. The SV and SL trims both can optionally have a 360 degree camera system specially designed for making parking easy.
10. No Driving Noise
Like most electric cars, the Leaf makes almost no noise when driving. But the Leaf is actually quieter than those electric cars, with only a tiny high-pitched noise occurring upon continuous acceleration. Since it is a small car there is some wind noise when on the highway, but the car's graceful and aerodynamic design mitigates that quite a bit.
Buying Tip:
To avoid overpaying on a new car, shop prices online first. Get up front pricing before you walk into a dealership. We recommend the following free services;
Rydeshopper,
Edmunds,
CarsDirect,
NADAguides
&
Motortrend
. These free services will offer you
the lowest prices
and supply you with multiple competing price quotes. You will know the best price before you visit the dealer.
Reasons Not to Buy a 2017 Nissan Leaf – The Cons
1. Lack of Safety Features on Basic Trim
One surprising thing to note about the standard trim of the Leaf is that there are a few key safety features missing. There is no blind spot video feed or sensor array at the regular price point. There's also no collision warning system at the basic trim level - most other comparable electric cars at least have front-facing collision detection.
2. Unimpressive acceleration
One of the big problems that electric vehicles have is their slow acceleration compared to gas-powered cars, and the Nissan Leaf certainly slumps when it comes to acceleration. Measuring in at a relatively slow 10.2 0-60 mph time, the Leaf has some work to do to catch up to even other electric vehicles.
3. Not Many Brand New Features
Since this is the Leaf's seventh year in production, there is not much to tweak before the second generation comes out. That means there are some design choices that feel a little outdated, but not any more so than some newer cars.
How it stacks up to the competition:
In comparison to other on-the-market fully electric vehicles, the 2017 Nissan Leaf is one of the more affordable and energy efficient options. Its range is unbeatable, and the leg room it offers inside is great. The Kia Soul comes in as a close second, but its lower range and slightly worse handling make the Leaf a subjectively better car. The Tesla options are also amazing choices, but the price point and availability of the Leaf make this EV a better choice for the average consumer.
Conclusion
The 2017 Nissan Leaf is one of the most environmentally friendly and comfortable electric cars on the market today. Its single-charge range and roominess are absolutely top of the class, and its few downsides are easily overlooked due to its many great features. Overall, the 2017 Nissan Leaf is a great fully electric car that will reliably last its owner for years.
2017 Nissan Buying Guides: