2019 Nissan Maxima vs Honda Accord
Crossovers have become increasingly more popular over the past decade or so, but that doesn't mean that there isn't a market for high-quality sedans. The Honda Accord has been popular for a significant amount of time, and the 2019 edition has proven to be a hit among many car buyers.
As such, the 2019 Accord is one of the few leaders in its class, thanks to the mid-size sedan offering quite a considerable number of features. As the 10th generation of the vehicle, it has a lot of history and a solid foundation to draw from and improve about. It does this well with a few new technology features, as well as a variety of tweaks and improvements.
While the 2019 Honda Accord may draw on the past, the 2019 Nissan Maxima is almost all-new and doesn't seem to take much inspiration from previous sedans. As such, it offers quite a sleek and stylish look that many will be captivated by. This has also meant that there are a variety of modern additions to take advantage of.
Despite the differences that the Honda Accord and Nissan Maxima may have, there are also quite a significant number of similarities. Both mid-size sedans have taken advantage of some of the most recent performance innovations, and offer quite a substantial amount of engine power. While they mightn't measure up to other vehicles, their engines certainly don't slouch.
While both the 2019 Accord and 2019 Maxima offer some of the best performance capabilities for their class, the majority of us will only want to buy one. That doesn't mean that it's relatively easy to choose between them, however.
While the similarities may seem plentiful, there are a few notable differences that should help you choose between the Nissan and Honda. Depending on what you're looking for in a compact sedan, the choice could end up being much easier than you initially thought.
To properly decide, you'll need to take an in-depth look at both mid-size sedans to see what really sets them apart from each other, as well as the rest of the class.
The Powertrain
In terms of overall power and performance, there's quite a significant difference between the Honda Accord and Nissan Maxima, with the Maxima offering much more in both regards. While both mid-size sedans offer a reliable performance, the 2019 Accord lags behind in overall power.
This is primarily due to the 2019 Nissan Maxima offering a quite sizable V6 option that comes in at 3.5L and operates along 24 valves and generates a significant 300hp with enough torque to match. The 2019 Accord, however, underperforms compared to this with a 1.5L VTEC engine that works on four cylinders, and that while turbocharged which only offers 192lbs in overall torque and 192hp.
Where the Honda Accord takes the advantage, however, is with its overall fuel efficiency. While it holds less gas in its tank than the 2019 Maxima, it can still go for up to 30 miles per gallon in the city, while offering up to 38 mpg on the highway.
This is much better than the Nissan Maxima, which only offers 20 mpg in the city, which only going for up to 30 mpg on the highway. The difference here may be slightly offset by tank size, with the Maxima having an 18-gallon tank, while the Accord has a relatively smaller 14.8-gallon tank.
Both of the vehicles also offer FWD, so potential buyers looking to differentiate the cars based on this will be disappointed, as will people looking for AWD as standard.
If you're looking for overall power, then the 2019 Nissan Maxima is the better choice. For better handling and gas usage, however, the 2019 Honda Accord is the clear winner. This could also help make it a much more affordable, as well as family-friendly, mid-size sedan for the city, which is something that could swing many people's choice.
Drivability
When it comes to interior space and comfort, there's little to differentiate between the 2019 Honda Accord and the 2019 Nissan Maxima. These differences, while somewhat smaller than you might initially believe, can play a significant role when it comes to overall drivability.
As both of the mid-size sedans are roughly the same size, they offer approximately the same passenger and cargo space. However, there are some minor changes here that are the result of both vehicle's overall design. The 2019 Maxima, for example, has close to an inch and a half less head and leg space than the Accord.
While this isn't huge, it's something that could be notable for taller drivers. However, the Nissan Maxima makes up for this by offering fractionally more cargo space in the trunk, which is mainly due to some quality design choices.
However, it's with the infotainment systems that the two mid-size sedans stand apart from each other, with the Maxima seemingly coming out on top. Some of the more notable features include a NissanConnect 8-inch touchscreen display, Advanced Drive-Assist Display, and a Nissan Door to Door Navigation with Premium Traffic.
Alongside these are an Apple CarPlay and Android Auto systems, and a Bluetooth Hands-Free Phone System, each of which could prove to be quite helpful, especially when it comes to longer trips. While the 2019 Honda Accord has a variety of features, it may not match up with the 2019 Maxima.
Some of the more prominent infotainment features include a 7-inch Color LCD screen, USB audio interface, and a Bluetooth HandsFreeLink Audio system. Alongside these are an Eco Assist System and push-button start, both of which may prove to be quite useful.
With all of that in mind, it looks as though the 2019 Nissan Maxima offers considerably more useful features as standard than the 2019 Honda Accord. While both vehicles offer a few optional extras in this regard, the Maxima is still the clear winner.
Buying Tip:
To avoid overpaying on a new car, shop prices online first. Get up front pricing before you walk into a dealership. We recommend the following free services;
Car Clearance Deals,
NADAguides,
CarsDirect & &
Motortrend.
These free services will offer you
the lowest prices
and supply you with multiple competing price quotes. You will know the best price before you visit the dealer.
Safety
While both the 2019 Honda Accord and 2019 Nissan Maxima offer a considerable number of safety features, there is a notable difference in what both of the mid-size sedans provide. While there is a certain amount of overlap here, there are quite a few significant differences, which should help many potential buyers make their decision between the vehicles.
The 2019 Accord, for example, comes with the Honda Sensing Suite as standard, which brings a variety of high-quality features. Chief among these is a collision mitigation braking system, which helps reduce as much of an impact as possible.
Alongside this is a road departure mitigation system, which adjusts your braking and steering if you cross a lane without signaling. This could be quite a notable benefit for many drivers, especially at night. A lane-keeping assist system works in conjunction with this to help you stay centered in a lane while you're driving, reducing the risks of any accidents.
There are a few other safety features to take advantage of here, including traffic sign recognition software that notifies drivers of the speed limit whenever possible. While this shouldn't always be needed, it can be helpful.
Alongside these are the Honda LaneWatch system, which allows you to see more of the right-hand lane than you would with just the passenger side window. The 2019 Accord's blind spot information system helps to enhance this, while its cross-traffic monitor system helps complete this suite.
The last of the 2019 Honda Accord's safety features include auto high-beam headlights and adaptive cruise control, both of which can be quite beneficial. While the 2019 Nissan Maxima has an extensive range of safety features, it mightn't match up to this.
Some of the more notable aspects of this include an automatic emergency braking system that's coupled with pedestrian detection, an intelligent forward collision warning, and an intelligent lane intervention system. Lastly are the 2019 Maxima's tire pressure monitoring system and rear automatic braking, both of which can be quite beneficial.
While neither of the mid-size sedans slack-off in terms of safety features, the 2019 Honda Accord has much more on offer. As such, if this is your primary concern when you're making the decision, then the choice should be easy.
Which Has the Best Value?
How much value you're getting for your money is something that all of us will look at when we're buying a new car. While both the 2019 Honda Accord and 2019 Nissan Maxima offer roughly the same number of features, there's quite a significant difference in price between the two, with the Accord being much more affordable.
The price difference between the two mid-size sedans is quite noticeable and becomes apparent at the available base trims, with this being increasingly larger if you look at the higher-end trims. This doesn't necessarily mean that you're not getting a lot for your money.
In contrast, the Nissan Maxima does offer quite a significant number of advantages over the Honda Accord. While both offer a variety of safety features, both vehicles have different features installed in this regard, with many of these having quite a notable impact on the price. Also of note is that the 2019 Maxima seems to have more of these than the 2019 Accord.
Alongside this is the fact that you're getting much more power for the cost, thanks to the larger engine that the Nissan Maxima provides. As such, when looking at the price, you'll need to determine whether the additional power and features are worth the extra money you'll be paying.
However, asking price isn't the only thing that you'll need to look at when you're figuring out the value you'll be getting. Instead, you should consider the overall cost of ownership that comes with both vehicles.
One of the major factors that you'll need to consider is the mileage that you'll get on a tank, which is where the 2019 Honda Accord takes the win. Overall maintenance may also play a role in this, which is another area where the 2019 Nissan Maxima fails to live up to its competition.
For example, the cost of routine maintenance tasks and repairs, such as the manufacturer's suggested maintenance after 50,000 miles costs much more for the Maxima than it does with the Accord. Alongside this is a notable price difference for a new water pump, mufflers, brake pads, and much more.
While these differences may be small, they can add up significantly over the lifetime of the car. As such, the Nissan Maxima may eat up much more of your money than the Honda Accord will, which this being seen right from the start.
While every mid-size sedan will see a significant amount of depreciation over time, it seems as though the 2019 Maxima may do so much more than the 2019 Accord, which could make a notable difference for many potential buyers.
While you may have to spend significantly more on the Honda Accord's optional extras to get it on-par with the Nissan Maxima, this may be worth it, especially over the long-term. There's also the fact that, once you've gotten the Accord's features to roughly the same level as the Maxima, there isn't much of a difference in price.
As such, the 2019 Honda Accord may offer more value for money, regardless of whether you add in any optional upgrades.
Which Is Better?
Deciding which is the better compact sedan between the 2019 Honda Accord and 2019 Nissan Maxima depends significantly on what you're looking for in the vehicle. While both cars offer a considerable amount of power and performance, the Maxima may take the win in this regard, as it has much more under the hood than the Accord.
Alongside this is that the Maxima offers much more technology as standard, which can be a priority for many of us. Alongside this is the fact that it's the much more powerful sedan, which is a large factor in many people's decisions.
However, that doesn't mean that you should count out the Honda Accord completely. Instead, it has a few areas where it outshines the Maxima. Perhaps the most notable of these is that it can be a much more comfortable and reliable drive than the Nissan. Much of this is driven by the handling that the 2019 Accord has, which is something that many people will look for.
Regardless of which of the mid-size sedans that you choose, you'll need to sacrifice on handling. With the 2019 Honda Accord, while you're gaining on comfort, you'll be giving up a large amount of power. While there are a variety of notable safety features, you'll still be losing out on some that come as standard with its competition.
With the 2019 Nissan Maxima, the opposite of this is through; though you're gaining a significant amount of power, this is at the detriment of some of its handling and comfort. While both are family-friendly to a large degree, it seems as though the Honda Accord takes the win in this regard, although not by much.
As such, which of the vehicles is the better choice depends considerably on the features that you're looking for. If you want a powerful engine that offers a certain amount of comfort, then choose the Nissan; if you want more comfort and handling, then the Honda looks as though it's the better choice.
While exterior style may play a role in the decision, both mid-size sedans offer quite an appealing design, so you shouldn't be losing out here.
Save Money on a 2019 Nissan Maxima:
Are you Shopping for a New Vehicle? Find the Best Deals with "Free - No Hassle" Prices Quotes.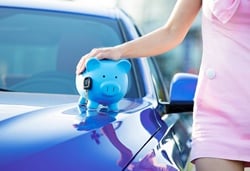 Get up to 4 local dealers to compete for your business by offering free, competitive pricing. Know before you go to the dealer.
Every dealer offers a secret price. Find yours here.