2022 Nissan Sentra vs Toyota Corolla
The 2022 Nissan Sentra and Toyota Corolla are two of today's most in-demand cars. But with such a wide range of features, performance specs, and other benefits to choose from - it can be hard to know which one is right for you. So if the thought of narrowing down your choices between these heavyweights has left you feeling stuck in neutral, have no fear! We'll provide an inside look at both vehicles so that choosing yours will feel like driving on cruise control.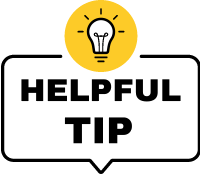 Before you walk into a dealership, compare prices online first. Give the following pricing services a try:
They are free and no obligation. Compare & Save!
The Powertrain
There is only one engine available for the 2022 Sentra. It is a four-cylinder that creates 149 horsepower and 146 lb-ft of torque. This is enough power for driving around town, but it starts to feel a bit weak at highway speeds. The engine also becomes quite loud when on the highway, and passing another vehicle can be a bit dicey. Paired with the engine is a continuously variable transmission.
The Corolla also starts drivers out with a four-cylinder engine, although this one makes 139 horsepower and 126 lb-ft of torque. It performs along the same lines as the Sentra, giving drivers enough power in the city by falling short once on the highway. It, too, is annoyingly loud at higher speeds. Toyota pairs the engine with a continuously variable transmission as well.
For those seeking an engaging ride, the Corolla SE offers more power with a larger four-cylinder engine under its hood. Generating 169 horsepower and 151 lb-ft of torque, this sedan is sure to make highway driving a breeze without sacrificing any sporty performance. The CVT comes standard while the six-speed manual transmission allows drivers to take full control for an even more thrilling experience behind the wheel.
The 2022 Nissan Sentra offers acceptable fuel economy, but don't expect anything spectacular. Its SR trim is sportiest of the range and adds exterior design elements like a rear spoiler to up its appeal; however, this does come at a slight cost with slightly lower mpg estimates than other models. On the flip side, Toyota Corolla's base engine provides higher MPG for city driving (30mpg) compared to that of the Sentra - plus it can achieve an even more impressive 32mpg when paired with their CVT! With either transmission option you're always getting front-wheel drive along with great efficiency: 38/41 highway MPG depending on your selection.
With no hybrid option for the Nissan Sentra, drivers seeking a fuel-efficient ride may want to check out Toyota's Corolla Hybrid. This modern model pairs an efficient 1.8L four-cylinder engine with an electric motor to deliver 121 horsepower and estimated combined gas mileage of 52mpg. The advanced Continuously Variable Transmission (CVT) helps ensure quick responses while Front Wheel Drive gives you peace of mind on rainier days - all without sacrificing that great MPG.
If performance is the priority rather than efficiency, the Toyota Corolla is also available in the Apex Edition. It has a lower ride height and upgrades certain suspension components for a more athletic feel. This model also offers summer performance tires to ride around town on and comes standard with black and bronze exterior details.
Drivability
The Sentra provides a roomy interior, making it ideal for those looking to stretch out and relax. However, taller passengers should be aware that longer trips in the back could prove uncomfortable. Meanwhile, you have two choices with the Corolla - sedan or hatchback - both boasting plenty of space up front; but if you'll regularly need legroom on its rear seats then opt for something else as there is limited wiggle-room.
The Sentra and Corolla offer trunk sizes below average for an everyday sedan. With 14.3 cubic feet of cargo space, the Sentra's sizable trunk provide room to haul your gear...until it doesn't! When you need more capacity, folding down its rear seats will give a little extra boost but not enough to completely flatten out that uneven load floor awaiting inside the car. But if hauling serious amounts of items is necessary then look no further than the Corolla Hatchback with 17.8 cubic feet worth - perfect for stuffing any extras without worry or fuss.
For their infotainment systems, both the Sentra and the Corolla come standard with a 7-inch touchscreen. They both upgrade to an 8-inch touchscreen on all but their entry-level models as well. Android Auto and Apple CarPlay are standard features, but the Corolla further adds Amazon Alexa compatibility.
The Sentra and Corolla offer a variety of features to suit all music lovers. When it comes to USB ports, the standard offering on the Sentra is one while that of its rival provides double this amount. Additionally, drivers will be able to take advantage of satellite radio which is included in each version as well six speakers with the base model for added sound clarity - four more than what's found in its competitor from Nissan Motors. Music aficionados can also opt for an upgrade by selecting either Bose or JBL premium audio systems featuring eight and nine speakers respectively.
Push-button start is a standard feature for every 2022 Sentra. Buyers will need to go up to the XLE trim level of the Corolla to find this same feature. Otherwise, both entry-level models are relatively bare-bones. In both vehicles, for example, drivers may anticipate cloth upholstery and manually adjustable front seats.
The Nissan Sentra has something for everyone, with its SV and SR trim levels. From leather-wrapped steering wheels to dual-zone automated climate control and extra USB ports on the SV level, customers can find all they need in a basic package - or add luxury effects including heated seats & wheel plus power adjustable driver's seat at an additional cost of nearly $2,500.
With two options for an elevated driving experience, Toyota's Corolla has something to offer all drivers. The impressive XLE trim level gives its operator ultimate comfort with a power-adjustable driver's seat and cozy amenities like heated front seats and sunroof access. Meanwhile, the SE and XSE models give more adventurous motorists a thrilling ride featuring sporty front seating as well as paddle shifters located on the steering wheel.
Safety
Consumers will be pleased to know that both the 2022 Sentra and Corolla vehicles have earned a top rating of five stars overall from the National Highway Traffic Safety Administration. The Sentra excelled in side crash and rollover testing, with perfect scores for each category; it only lagged slightly behind in frontal collision tests, earning four stars there instead. For its part, the Corolla hit similar results but had one less star awarded when it came to rollover safety performance - still producing excellent ratings all around however.
The Corolla and Sentra were rigorously tested for safety by the Insurance Institute for Highway Safety with impressive results: both cars scored a "Good" across six categories. Even more impressively, when it comes to avoiding collisions, the Corolla showed superior performance in protecting vehicles AND pedestrians; meanwhile its counterpart earned an admirable "Superior" rating for vehicle protection yet landed at just 'Acceptable' level when it came to pedestrian collision awareness.
Lane departure warning, forward-collision warning, and pedestrian detection are among the standard driver aids possessed by the Sentra and the Corolla. The Corolla possesses forward automatic emergency braking, while the Sentra boasts both forward and reverse emergency braking. The Sentra also comes standard with blind-spot monitoring and driver drowsiness monitoring.
The Corolla packs some features that aren't available on the Sentra, like automatic high beams, adaptive cruise control and road sign recognition. Additionally, it can be outfitted with cutting-edge adaptive headlights! On top of this technological superiority however is one feature missing in comparison - a surround-view camera system to make navigation safe and easy.
Which Has the Best Value?
The new year is bringing some exciting options for budget-minded car buyers - the 2022 Nissan Sentra and Toyota Corolla. Starting at only $19,510, the Sentra puts economy on full drive without sacrificing style or value; upgrade to its top model for just an additional $3K with exclusive features not available in base models. On the other hand, customers can splurge a bit more for that classic Corolla look starting around 20 grand but ready their wallets if they're going all out: topping off at nearly 30 thousand dollars.
When considering the purchase of a car, it's important to take into account all expenses related to ownership. Although factors such as cost at initial sale may lean in favor one model over another, that difference could be drastically reduced when factoring five years of depreciation value – especially if planning on trading up sooner rather than later. For instance, after 15K miles per year for 5 years the Sentra is estimated to have lost around $8100 dollars while the Corolla sees an approximate loss of just under 6 thousand - making long-term costs much more equal between models.
While the Sentra may be cheaper up front, savvy buyers should take note that it will leave their wallets a bit lighter over time. The Corolla is estimated to require fewer repairs and much less in fuel expenses compared to its counterpart - not just hundreds of dollars but thousands! Maintenance too proves significantly more expensive with the Sentra costing an approximate $1,500 more than the Corolla at nearly $4,500 overall. Ultimately if you're looking for long-term savings then opting for Toyota's classic car might well prove to be your best bet.
Buying Tip:
To avoid overpaying on a new car, shop prices online first. Get up front pricing before you walk into a dealership. We recommend the following free services;
Car Clearance Deals,
Edmunds,
CarsDirect,
NADAguides
&
Motortrend
. These free services will offer you
the lowest prices
and supply you with multiple competing price quotes. You will know the best price before you visit the dealer.
Which is Better?
If you're in the market for a reliable and efficient car, then look no further than the 2022 Sentra and Corolla. Both cars offer plenty of features as standard equipment but when comparing them side by side it's clear that the Corolla offers more customization options to make your ride feel truly unique. With its hatchback option, state-of-the-art infotainment system, range of trims levels available - not to mention an optional powertrain upgrade giving drivers some extra pep on their journey - it's easy to see why so many are choosing this dependable yet exciting vehicle.
The Sentra may not be the flashiest option, but it certainly has plenty to offer. With lower monthly payments and a host of helpful driver aids such as blind-spot monitoring and reverse automatic emergency braking included from the start, budget conscious shoppers could find just what they need here. Plus, with its larger trunk space & more room for taller passengers in back - this car is sure to give you exactly what your family needs on the road while keeping money safe in your pocket.
For those on a budget looking for efficient city transportation, the 2022 Nissan Sentra is an ideal option. But if you're able to invest in something with more lasting power, then check out the next-level performance of Toyota's dependable Corolla.