Reasons to Buy • Pros vs Cons
2014 Porsche Panamera
Buying Guide • Review • Research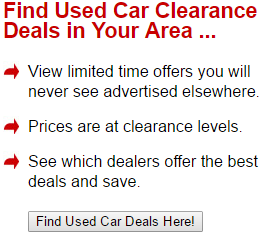 The Top 10 Reasons Why You May want to Buy a 2014 Porsche Panamera:
The 2014 Porsche Panamera is a powerful automobile designed both to offer high-performance capabilities and to offer an exotic luxury experience. Both inside and out, this car is truly a masterpiece in design. From its elegant integration of electronics to the powerful features under the hood, this car is an excellent buy for those that can afford it.


10 Reasons to Buy A 2014 Porsche Panamera
1)
570 Horsepower Engine
One of the best reasons to buy a Porsche is for its sports performance. While this vehicle aims to be functional for everyday driving, it still has the power that Porsche owners have come to expect. Even the standard model has 310 horsepower, and this scales all the way up to 570 horsepower on the Executive series.
2)
Traction Management
The 2014 Porsche Panamera offers a traction management system that is automatically adaptive to road conditions. While this permits fine-tuning for track conditions, its main purpose is to assist in hazardous conditions. In slippery road conditions, the Pamamera is able to activate an all-wheel drive system that can add traction to wheels that need it. Since rear wheel drive cars are notoriously difficult in winter weather, this gives the car the flexibility to function either in performance conditions or in bad weather.
3)
Beautiful Design
Porsche cars are well known for their ability to turn heads. The exterior is built with a sleek design that combines an aerodynamic sports body, LED running lights, and an executive feel that beats out most of its competitors. The interior is well-designed as well, offering features like a standard multitouch display, powerful speaker system, and beautiful leather interior. Combined together into one package, this car really lives up to its name.
4)
Sport Button
Owning a luxury automobile designed for the everyday commute doesn't mean owners don't want to have a little fun. The 2014 Porsche Panamera offers a sport button where the car's suspension is tightened, the body is lowered, and the car is allowed to exceed its top speed. While many Panamera owners probably don't use it on a routine basis, having the capability of extra driving performance makes the car feel like a true sports car.
5)
Anti-Theft System
The least expensive Panamera runs for a sticker price of $78,100. This price tag can then go as high as $200,500 for the Executive series. With such high end price tags, this car needs an extensive security system. Not trusting the traditional window and door handle alarms found on most cars, the engineers at Porsche included an ultrasonic anti-theft system that detects unexpected interior movement. The car also locks the steering wheel and ignition system.
6)
Rear Seat Entertainment
With such a beautiful interior, most 2014 Porsche Panamera owners will probably want to enjoy the car with others. Therefore, the car comes with two 7" TFT displays that tilt for passenger convenience. Each screen even has its own DVD player and auxiliary ports for console gaming systems.
7)
Burmester Surround Sound
The Burmester surround sound system encapsulates passengers in a rich audio system that includes 16 speakers and a 300 watt subwoofer. In all, the speaker system offers more than 1000 watts of optimized sound quality.
8)
Full Leather Interior
While leather interiors are a commonplace with luxury automobiles, Porsche seems to have truly perfected its designs in the 2014 Porsche Panamera. The plush leather interior covers almost every surface, including the doors and even the glove compartment. Even the stitching is thoughtfully intertwined in elegant locations that give the stitching an apparent but minimalist look. Even in the back seat, the car is composed entirely of leather inside.
9)
Active Suspension Management
The Porsche Active Suspension Management system adapts to both the prevailing road conditions and the general driving style of the owner. In all, three modes are available: comfort, sport, and sport-plus. The closer the driver gets to sport-plus, the tighter the suspension.
10)
Elegant Use of Buttons
It may sound odd, but the interior of the 2014 Porsche Panamera makes an unparalleled use of buttons throughout the automobile. Each is elegantly handcrafted and surrounded by a shiny chrome frame that outlines each button. At night, the buttons are illuminated with elegant LED lights that avoid distractions.
Reasons You May Not Want to Buy a 2014 Porsche Panamera
1)
15 Miles Per Gallon
While the 2014 Porsche Panamera is clearly designed for everyday use, it still fails to account for amount of fuel this car uses on an average day. Even when ignoring the price of the gasoline, using this much fuel can mean making multiple weekly stops for gasoline.
2)
High Price
While this car is truly incredible for those that can afford it, it is still out of reach for most consumers. With many luxury brands offering lower-end models of their vehicles for less than $30,000, many can wonder when Porsche plans to offer cars more affordable to the masses.
3)
Poor Sports Performance
While this car certainly has a lot of power, it isn't a great choice for those looking for a powerful sports car. While 310 horsepower is certainly a lot compared to an average sedan, it still fails to outperform even the Range Rover at its price point.
The Porsche Panamera is an amazing car designed for overworked entrepreneurs that need a break on their way to work every day. With its outstanding array of features, the 2014 Porsche Panamera certainly delivers on its promise of offering world-class luxury.