2015 Subaru Outback Pros vs Cons. Should You Buy?
Subaru has made significant changes to its Outback wagon for the 2015 model year. It's still a spacious four-door vehicle with all-wheel drive. However, many drivers are surprised by the new style that resembles an SUV more than a station wagon. The latest Outback also boasts more interior space and better gas mileage than the 2014 model. As with any car, there are plenty of pros and cons to consider.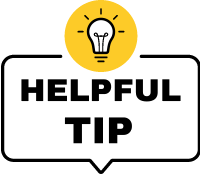 Before you walk into a dealership, compare prices online first. Give the following pricing services a try:
They are free and no obligation. Compare & Save!
Top 10 Reasons to Buy a 2015 Subaru Outback - the pros
1. Spacious interior:
Without compromising fuel economy, this model provides more cargo and passenger room than any previous Outback. The area between the rear seat and the hatchback spans nearly 36 cubic feet. Subaru has retained a feature that lets drivers greatly expand the cargo room. To more than double the size of this area, the seatbacks can be folded down.
2. Top-notch safety:
The 2015 model has already earned "good" ratings in all areas from the Insurance Institute for Highway Safety. This is the IIHS's highest rating. It also comes with a rear-view camera, even when drivers select the basic trim. The options include sophisticated systems that automatically detect various traffic hazards.
3. Good performance:
The Outback rides smoothly and allows drivers to steer with great precision. It performs well on a wide range of surfaces. This vehicle also offers excellent acceleration if motorists choose the optional six-cylinder, 3.6-liter engine. However, this powerful engine cuts fuel efficiency by about five to six miles per gallon.
4. Toughness:
A rugged suspension, high clearance and standard all-wheel drive make the 2015 Subaru Outback ideal for rough conditions. It's very desirable for off-road driving and slippery streets. Snow, mud or wet grass will rarely make its tires spin. The vehicle is even on a par with Jeeps and other SUVs that have more frequently been used for off-roading.
5. New X-mode:
Some Outbacks come with a handy feature called "X-mode." It can be activated by pressing a single button on the dashboard. This function boosts traction and safety on off-road surfaces. X-mode proves helpful for driving on any unpaved road, trail or clearing. Subaru introduced it for the 2015 model year.
6. Interior comfort:
The inside of this unique car isn't just roomy. It contains luxurious materials that are durably constructed. Many commentators also consider it more stylish than the interiors of previous Subarus. Both in the front and back, the car's seats feel quite comfortable. Drivers enjoy supportive and firm upholstery. Leather seats cost extra.
7. Great electronics:
The base 2015 Outback features high-end entertainment systems that can make long trips seem shorter. Its USB port allows passengers to attach MP3 players or USB storage drives and listen to music stored on them. The Bluetooth system, CD player and optional navigation system are also easy to use.
8. Excellent visibility:
To prevent accidents, it's vital for motorists to see everything around them at all times. The Outback's height and large windows make it easy to look around. Likewise, there isn't much metal between the windshield and door windows. When backing up or parking, drivers can use a handy rear-view camera to locate any obstacles.
9. Decent fuel economy:
In terms of gas mileage, the four-cylinder version of the 2015 Outback surpasses many SUVs and some cars. It travels about 33 miles per gallon on the highway and 25 mpg in towns and cities. If the price of gas is $3.15, a trip from Seattle to Portland only costs about $17.
10. Premium stereo:
The optional Harman Kardon sound system has garnered high praise from multiple reviewers. It produces exceptional audio when drivers listen to CDs, FM radio or digitized music. The high-end system boasts 12 speakers that can deliver sound at a tremendous range of frequencies. Although it's far from the most important feature, this stereo can make trips more fun and pleasant.
Reasons Drivers Might Not Want to buy the 2015 Subaru Outback - the cons
1. Lackluster acceleration:
This car comes with a four-cylinder engine that's fine for driving on city streets and country roads. However, some motorists find it undesirable for frequent highway driving. It takes over nine seconds to reach 60 mph, so passing other cars can be difficult. Acceleration is more problematic on steep hills or when the Outback is carrying a lot of cargo.
2. Standard all-wheel drive:
Although it provides better traction, AWD isn't appropriate for everyone. Outback owners tend to spend more money on tires and fuel than people with equivalent vehicles that have front-wheel drive. This feature is only necessary for off-road or winter travel, so this might not be the right car for drivers in Miami.
3. Cost to purchase:
The high demand for this vehicle means that Subaru and its dealers can command high prices. Its base price is nearly $25,000. With top-of-the-line options, the 2015 model costs almost $33,000 before taxes and fees. The Toyota RAV4 is somewhat less expensive but doesn't include all-wheel drive.
4. Pricey V6 model:
Subaru's limited edition six-cylinder Outback costs about $3,000 more than the four-cylinder limited edition. City fuel economy of only 20 mpg also adds to the expense. Although it accelerates from zero to 60 in a little over seven seconds, this may not satisfy drivers who crave top-notch performance.
How it Compares to Other Cars
Both the Outback and Toyota's Prius wagon provide plentiful interior room, but the Prius travels significantly more miles per gallon. However, the Toyota doesn't offer all-wheel drive. The Toyota Highlander SUV costs slightly more and isn't as fuel efficient. It comes with many of the same standard features as the Subaru. Some drivers may even compare this car to the Audi A3, a vehicle that comes with several standard luxury features and costs a bit more than the Outback. All-wheel drive is optional, and the A3 has a smaller engine.
To sum it up, the 2015 Subaru Outback is a safe, rugged vehicle that compares well with most other models. It won't drive like a sports car, but it performs nicely on a wide range of surfaces and offers plentiful space for passengers and luggage.