2016 Subaru Crosstrek Pros vs Cons. Should You Buy?
The 2016 Subaru XV Crosstrek marks somewhat of a step forward for the series. In addition to adding tools for rear monitoring and blind-spot observation, Subaru gave the front exterior a makeover that could attract new drivers. Here are ten other aspects that could make this your new favorite ride: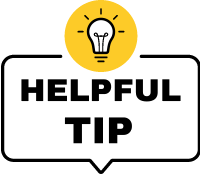 Before you walk into a dealership, compare prices online first. Give the following pricing services a try:
They are free and no obligation. Compare & Save!
Top 10 Reasons to Buy a 2016 Subaru Crosstrek - The Pros
1) Nice Fuel Economy

The gas version of the 2016 Subaru Crosstrek is built around a 2.0-liter boxer engine with four cylinders. Combined with an automatic continuously-variable transmission, or CVT, it gets around 26/34 mpg city/highway according to stats from the EPA. Manual transmission options lack the CVT, but they still offer a pretty nice 23/31 mpg.

2) Nice Handling

Critics of the 2016 XV Crosstrek say that for all its faults, it handles well in bad driving conditions. A drive train that distributes engine power to all four wheels helps the vehicle apply force more evenly, and test drivers say it maintains a fairly smooth ride as a result. It also helps that the vehicle includes standard features like:
Electronic brake assist,
Electronic traction, and
Stability control.
3) High Ground Clearance

Vehicles in the 2016 Subaru Crosstrek family took ideas from the Subaru Impreza and literally elevated them to new heights. This ride provides a bit more - free space for traveling through snow and mud without scraping the underbody. Even with 8.7 inches of clearance, however, the low center of gravity ensures that drivers don't sacrifice too much stability, and most were comfortable with the amount of body lean they experienced in corners.

4) Aerodynamic Trim Lines

The curved profile of the 2016 Crosstrek is apparently more than mere show. According to critics, the exterior styling also helps the vehicle cut down on noise and wind resistance at highway speeds. Reviewers said that in most cases, they felt comfortably secluded inside the cabin.

5) Accurate Weighted Steering
Although some people don't like this vehicle's minimal power, it seems that Subaru designers did a good job matching the engine's hardware with control components. The power steering's electric assistance may not be well-suited to drifting or doing donuts in an empty parking lot, but it provided enough responsiveness and accuracy to leave drivers feeling good about tackling corners.

6) Terrain Readiness

In tests conducted on slippery roads, drivers said they liked the way the 2016 XV Crosstrek and Crosstrek Hybrid handled. The praise continued for its performance on uneven pavement, and Edmunds revealed that solid suspension components made these vehicles fairly fun to drive on dry roads. Kelley Blue Book commenters also believe that the suspension's height may give it some advantages when it comes to handling bumps.

7) Well-Equipped Interior
The 2016 Subaru Crosstrek base model features a touch-screen display interface. Buyers can upgrade from the standard 6.2-inch screen to a 7.0-inch version to get a range of additional multimedia features, such as:
Voice-activated navigation,
Hands-free texting,
Moonroof control,
Push-button start system,
Extra USB ports, and
Satellite radio.
8) Subaru EyeSight Compatibility
These vehicles ship standard with a number of convenient safety features, like brake assist and stability control. Drivers who upgrade their interiors and control systems also have the option of adding the Subaru EyeSight system. This technology package uses CCD camera pairs and smart software to capture high-quality images that help the vehicle:
Warn drivers when they travel out of their lanes,
Activate adaptive cruise control to maintain safe distances between vehicles, and
Activate brakes prior to collisions.
9) Configurable Seating

Although the 2016 XV Crosstrek doesn't feature an overly-large interior for its class, riders can rearrange the seating to get more from the available space. Folding the rear seats down more than doubles the 22.3 cubic feet of cargo space by raising it to 51.9 cubic feet. Most critics also had an easy time reconfiguring the seats as needed.

10) Rider-Friendly Interiors
One big plus for the 2016 Subaru Crosstrek is that its interiors include pliant materials that make for comfortable occupancy. Although cargo room is limited, the seats are reportedly very roomy, and Edmunds critics say the construction is a step above what the manufacturer has previously produced.
Reasons you may not want to buy a 2016 Subaru Crosstrek - The Cons
1) Limited Cargo Space

Reviewers who examined the regular 2016 XV Crosstrek and the hybrid version agreed that both could have left more room for carry-ons. The fact that there isn't a great deal of leg room behind the front row of seats means that families may have to pack lightly when they travel.

2) Loud Transmission

2016 Subaru Crosstrek detractors complain that the vehicle's CVT makes the engine somewhat loud. Edmunds reviewers said that the problem was especially notable when accelerating, as that was when the vehicle tried hardest to make up for its underwhelming drive train.

3) It Could Use More Power

One common complaint about the 2016 XV Crosstrek base model is that it only delivers around 148 horsepower. While this isn't a big weakness in city driving conditions, motorists who want to tackle hills or haul tons of baggage on vacations may take issue with the vehicle's lethargic acceleration and generally slow speeds. This problem seems to impact the whole vehicle family, as reviewers had similar things to say about the closely-related Subaru Impreza.

4) Unimpressive Hybrid Fuel Economy

Those considering buying the 2016 Subaru Crosstrek Hybrid to save on gas may be disappointed to learn that its fuel economy isn't all that different from the standard base model. While reviewers say its electric motor does give it a bit more pep when accelerating from a standstill, it only gets 4 more city miles per gallon than the gas version, which it matches for highway mileage.

Could you see yourself in a 2016 XV Crosstrek? Compare it with some of our other reviews to find out whether this is the right model for you.
View MSRP VS Dealer Invoice VS True Dealer Cost Pricing: