2019 Toyota RAV4 vs Subaru Outback
While many crossovers and SUVs aren't expected to have a large number of off-roading capabilities, there are a few that do. This is especially true when it comes to the 2019 Toyota RAV4 and Subaru Outback. Both vehicles offer a variety of benefits and features, the majority of which should attract many people's attention.
While neither will be the most visually appealing SUVs or crossovers, much of this has been by design, as the 2019 Outback and RAV4 lean more towards function rather than style. That doesn't mean that the exteriors of both SUVs are unappealing.
Instead, many of their benefits will be seen in their interiors and under the hood, as well as their safety and entertainment features. Both of the vehicles have been popular for a considerable amount of time, with the RAV4 being one of Toyota's better-selling ranges for quite some time.
The Outback has also proven to be a popular choice for Subaru lovers and has offered a variety of benefits compared to many of the manufacturer's other ranges. Both Toyota and Subaru have doubled-down on what makes the vehicles stand out, with the 2019 models bringing an impressive number of features and benefits to take advantage of.
As both vehicles are impressive in their own rights, many SUV and Crossover lovers may find it challenging to decide which one to buy. While there's a significant amount of overlap in what both vehicles offer, there are also a considerable number of differences between them.
As such, it mightn't be as difficult to choose once you know what you're looking for. Both the 2019 Subaru Outback and the Toyota RAV4 have been designed with slightly different consumers in mind, which means that they can stand out for several reasons.
To figure out which may be the right choice for you, it's worth having an in-depth look at both vehicles to see what's under the hood and what the significant differences are.
The Powertrain
There are quite a few significant differences between the 2019 Toyota RAV4's engine and that of the Subaru Outback, although both provide two types of powertrain. The basic Subaru engine is a 2.5lt engine working on four cylinders that offers 175 horsepower and 174 pounds of torque.
The second of these is a large upgrade, going up to 3.6 liters while also getting an extra two cylinders that brings it up to 256 horsepower and 247 lb-ft of torque. While the 2019 Toyota RAV4 can outdo the smaller engine, neither of its powertrains will be able to compete with the 3.6-liter's power.
The first of the RAV4's options is similar to the basic Outback, although it offers 203 horsepower and 186 pounds of torque. However, it's the two and a half liter hybrid that stands out, with this working on four cylinders and that that really packs a punch for the Toyota, as it offers 219 horsepower while still bringing the same level of torque.
While the Toyota RAV4 doesn't match up with the 2019 Outback in terms of power, it does offer a variety of other benefits. Chief among these is that it offers both FWD and AWD, with only the AWD seeming to be available for the Subaru. Only the AWD is possible for the 2019 RAV4 hybrid engine, which could be a disappointment for some.
There's also quite a noticeable difference in terms of the fuel efficiency that both of the vehicles offer, with the 2019 RAV4 offering much more in this regard. The FWD inline engine has up to 26 miles per gallon in the city, while it can go for up to 35 mpg on the highway.
The AWD version of the engine, however, has an estimated 27 mpg in the city and 34 mpg on the highway. The hybrid engine naturally offers much more than this, and has 41 mpg in the city, although it only provides an estimated 37 mpg on the highway.
Neither of the 2019 Subaru Outback's engines can live up to this, with the 2.5-liter offering 25 mpg around the city and 32 mpg on the highway. The 3.6-liter Outback engine has significantly worse fuel consumption than this, offering 20 mpg across the city and 27 mpg while on the highway.
Towing power can be a crucial feature for many people when they're looking for an SUV or Crossover. As you would expect, the Toyota RAV4 underperforms here and has a 1,500-pound towing capacity. With the 2019 Outback having more powerful engines, it naturally outperforms here and boasts a towing capacity of 2,700 pounds.
If you're planning on off-roading, then the 2019 Outback is the better choice, although the RAV4 shines when it comes to typical driving and offers somewhat more reliability in this regard.
Drivability
For space and comfort, you can't go wrong with either the Toyota RAV4 or the Subaru Outback, as they both offer quite a few notable features. The most prominent of these is that they both offer quite a significant amount of space, which is a factor that quite a large number of people will want.
The 2019 Outback is the larger of the two vehicles, so it offers considerably more passenger and cargo space than the RAV4. For passenger space, the Subaru offers 108.1 cubic feet, which means that there can be up to 40.8 inches of headroom, alongside 58.1 inches shoulder room, and 42.9 inches of legroom.
Lastly is the cargo space, which measures up to 73.3 cubic feet, although some of this is only available when the rear seats are folded. The Toyota RAV4 fails to measure up to this, as it has only 69.8 cubic feet of cargo space.
In terms of passenger space, the 2019 RAV4 provides 98.9 cubic feet, which translates to 37.5 inches of headroom, 42.8 inches of shoulder room, and 41 inches in legroom. While this is still quite comfortable, and more than enough for many people, if you're looking for extra space, then the 2019 Subaru Outback outperforms in almost every respect.
Interior amenities are something that everybody will want to look at when choosing between the two vehicles. The base models of the Outback can feel somewhat bare-bones, although it begins to shine when you start looking at its higher-end trims.
The Touring model, for example, offers a heated steering wheel, which also extends to the front and rear seats, and a power moonroof. The car also comes with USB ports in the front and back, and 4G LTE Wi-Fi. These are all set into java brown leather and a high-quality wood trim.
Many of the other 2019 Subaru Outback models come with a variety of extras, including a 12-speaker audio system, electro-luminescent instrument cluster, and an 8-inch touchscreen. Many of these are limited to certain trims, however.
The 2019 Toyota RAV4 doesn't skimp on the interior either, as there are a variety of things to take advantage of. Similar to the Outback, however, many of these are reserved for the higher-end trims.
Some of the more notable features include a 7-inch multi-information display screen, a panoramic moonroof, and a digital rearview camera. Technology that comes as standard with the majority of the RAV4 models includes Android Auto and Apple Car Play, as well as built-in Wi-Fi.
As such, the features that are available with either of the vehicles can be something of a mixed bag. However, it seems as though the higher-end models of the Subaru Outback may offer much more than those of the Toyota RAV4.
Safety
Safety features are an essential feature in every SUV and Crossover, with both Subaru and Toyota knowing this. Both the 2019 Outback and RAV4 have some of the best safety features in their respective classes, so there are quite a considerable number of aspects to take advantage of here.
The new Subaru Outback has benefitted from a variety of additions this year, with many previously optional features now coming as standard. Adaptive cruise control is one of the more notable, although the vehicle also includes active lane control and automatic emergency braking.
Some options were previously available only for higher-end trims, although they can now be seen across all models. Each of the models also come with a rearview camera as standard. However, there are a few extra safety features for the more expensive 2019 Outback trims, including blind-spot monitoring, among others.
Many of these form what's known as Subaru's STARLINK Safety and EyeSight Technology. The 2019 RAV4 aims to match this in a few ways, with the first being the implementation of the Toyota Safety Sense suite, which includes a variety of features.
Some prominent ones include a Lane Departure Alert with Steering Assist and a Pre-Collision System with Pedestrian Detection. However, Toyota has added a few extra features as standard to this, which includes the pedestrian detection and automatic high-beam headlights, as standard.
Similar to the Subaru Outback, there are a few optional extras that you may want to take advantage of, such as the RAV4's rear cross-traffic braking and a surround-view camera, among others.
When it comes to overall safety, the 2019 Outback is the winner here, although not by much. What helps to edge the Subaru over the line is its off-road design, which makes the overall frame of the car more purpose-built for safety.
This is seen in a low beltline and slimmer roof pillars, both of which help to improve visibility. While the 2019 RAV4 has implemented a few features to try to compensate for this, it still doesn't compete in terms of being built for safety from the ground up.
Buying Tip:
To avoid overpaying on a new car, shop prices online first. Get up front pricing before you walk into a dealership. We recommend the following free services;
Rydeshopper,
Edmunds,
CarsDirect,
NADAguides
&
Motortrend
. These free services will offer you
the lowest prices
and supply you with multiple competing price quotes. You will know the best price before you visit the dealer.
Which Has the Best Value?
When it comes to pricing, there's a noticeable difference between the 2019 Subaru Outback and Toyota RAV4. With the base models, you can expect to pay $25,650 for the RAV 4, while the asking price for the Outback starts at $26,345.
The cost difference between the two extends to each of the trims that are available for the vehicles, which means that the 2019 RAV4 is the more affordable of the two. However, this mightn't mean that it offers the most value for your money, as the extras that are available for the vehicles make a significant difference in this regard.
This is especially true when you factor in the cost of ownership and overall maintenance. The 2019 Subaru Outback comes with a variety of features as standard, with some of these not being available for the RAV4. As such, you're getting somewhat more for your money with the Outback than you would be with the 2019 RAV4.
What the new Toyota does have going for it in terms of value, however, is its warranty. Both of the vehicles offer a three-year basic warranty alongside a five-year powertrain warranty, although the RAV4 could benefit from the ToyotaCare option.
This is a two-year, or 25,000-mile, warranty that covers a variety of maintenance tasks that you may end up needing with the vehicle. Chief among these are wheel alignments and filter replacements, as well as oil changes and a variety of other common maintenance routines.
ToyotaCare is typically available for each of the manufacturer's vehicles, so you shouldn't have to worry about being too out of pocket for these costs. Alongside this is the fact that the 2019 Toyota RAV4 offers a much better fuel efficiency than the 2019 Outback, which could mean that it provides much more value over time.
While this could mean that the RAV4 offers much better value for your money, the optional extras may play a large role in this. Depending on which upgrades you might want to take advantage of, the Subaru Outback could offer more value for what you're spending.
It should be noted, however, that this can depend significantly on which extras you might want to purchase, if at all. When it comes to the standard model, however, the 2019 RAV4 is the vehicle to choose, especially considering the fact that it's also the more budget-friendly approach.
In short, how much value you'll be getting for your money can depend significantly on what you're looking for with the vehicles. Though the new Subaru costs significantly more, it brings a lot more with it as standard, although it's debatable whether these extras are worth the price.
Which is Better?
Both the 2019 Toyota RAV4 and the Subaru Outback are better in specific areas, which can make choosing the better overall car quite tricky. One of the primary aspects that stands out between the two vehicles is that the RAV4 feels much newer than the 2019 Outback, as Toyota took a somewhat aggressive approach to improvements.
Subaru, in contrast, has always been much more conservative in unveiling new features. This cautious approach has meant that there are few differences here from the 2018 edition, which may have held the new version back in a variety of ways.
When it comes to its overall style, comfort, and extra features, the 2019 RAV4 is the stand out between both vehicles. This could make it the much more family-friendly crossover to purchase, especially if you're also looking for a large amount of cargo room.
If you're aiming for more of an off-roading experience and want a bit of extra thrill, then the 2019 Subaru Outback is the clear winner. Alongside this, Subaru's have tended to be some of the more reliable Crossovers on the market, so there's a significant amount of longevity available with this.
Save Money on a 2019 Toyota RAV4:
Are you Shopping for a New Vehicle? Find the Best Deals with "Free - No Hassle" Prices Quotes.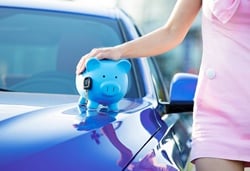 Get up to 4 local dealers to compete for your business by offering free, competitive pricing. Know before you go to the dealer.
Every dealer offers a secret price. Find yours here.