2019 Toyota Yaris vs Corolla
Sedans were once considered simple cars that got the driver and their passengers from one point to another, which was especially true for vehicles on the smaller side. Over the past decade or so, these have evolved to be one of the more luxurious cars available that offer more than many of their counterparts.
This has been especially true with Toyota's offerings in the past few years, with the 2019 Yaris and Corolla being great examples of this. Both sedans offer a wide range of features that make them a wise choice for many new car buyers, although this may have led to some people struggling to choose between them.
As there can be several things that draw you into both vehicles, getting into the differences between them can help many drivers decide on which of the two may be the right choice for them. What is it that sets them apart?
While there are a few similarities, engine power, safety, and comfort are three key areas that will help you decide between the 2019 Toyota Corolla and the Yaris.
Size & Styling
The Toyota Corolla hasn't had many large changes made to its style from edition to edition, which has meant that there are few notable differences from the last model. Much of this has been driven by the fact that the sedan hasn't needed many stylistic upgrades over its history.
As a result, buyers looking for a revamp will be disappointed with the 2019 Corolla, although people who want a somewhat modernized version of the last model will be pleased with the vehicle. In the six or so years since the first Toyota Corolla was unveiled, the design has only become slightly sharper and cleaner with its design.
This has allowed it to stay fresh while still keeping its classic looks. Like a fine wine, this design is aging well. The Toyota Yaris, however, has a sleek look that many will find attractive, with much of this because it was adapted from a Mazda2 sedan design that never quite made it to market.
This has meant that the 2019 Yaris has much more of a sporty look than many of its counterparts, with much of this helping to enhance the overall preppiness that comes with its performance. This means that, if you're looking for a sportier option, then the Yaris could be the better choice between the two.
This doesn't mean that it doesn't have its drawbacks in terms of looks and size. To compensate for a greater degree of speed, among other factors, the Yaris is noticeably smaller than the Toyota Corolla in almost every aspect.
Length-wise, the Yaris is close to a foot shorter while it also loses about three inches in width. The only area where it can claim that it offers more than the Corolla in this regard is in its height, as it provides an extra inch or so in terms of headroom.
The Toyota Yaris also gives up space in both its wheelbase and ground clearance, being approximately five inches and one inch shorter than its counterpart in both areas, respectively. This does make it more of a lightweight vehicle, although it means it borders on being more of a small midsize sedan more than many people may be comfortable with.
This means that you'll need to compromise on either size or style when choosing either option, which is something that many buyers may have wanted to avoid. The compromise doesn't have to be as large as many people may believe, however, as the Corolla does offer a few extra style options, provided you're willing to go for one of the more expensive models.
Drivability
Each new model of the Toyota Corolla has aimed to improve on drivability from the previous model, with much of this being done through the Toyota New Global Architecture (TNGA). While many of these steps have been small in the first few editions of the car, there has been a large jump forward with the 2019 model.
Speed is something that the range has never been known for, instead being one of the more efficient vehicles that Toyota offers. This has often meant that the manufacturer has sacrificed performance, although this isn't the case now, as it's one of the better Corolla's that's been released in years.
There were a variety of issues highlighted with previous editions of the vehicle, with many of these being focused on its acceleration, especially if you're driving in stop-start traffic. Much of this has been corrected with the 2019 model, which means that it can offer a much less annoying drive than many people may be used to.
There have also been improvements made in the Toyota Corolla's handling, as it has a much lower center of gravity than previous versions. A brand new chassis design means that it can handle much better around corners than past editions of the car, which makes this a better city car than you might expect.
The 2019 Toyota Yaris doesn't offer many of the benefits that the Corolla does, which means that many people looking for the vehicle that's easier to handle and drive may want to avoid it. However, if you're looking for one that offers more in the way of speed and acceleration, then it could be the right choice for you.
Many buyers will be concerned with noise levels while driving, and there's a noticeable difference between both vehicles. While there is a large amount of noise with the Yaris and Corolla while driving, it looks as though the Yaris makes much more, despite its lighter weight.
In terms of engine specs, the Corolla does offer much more power under the hood, with its entry-level engine jumping from a 1.8-liter to a 2.0-liter. This has also meant that there's been a jump in horsepower by a noticeable amount, which can also be said of its torque, with the horsepower increasing to 132 in the base model.
If you prefer a smaller option, then you could choose the Corolla's 1.8-litre petrol-electric hybrid four-cylinder engine.
The Toyota Yaris can't live up to much of this, as models typically come with a standard 1.3-liter four-cylinder petrol engine that offers 106-horsepower. You could jump to a 1.5-liter all-alloy four-cylinder engine, although this doesn't add too much to its power.
Fuel consumption is another area where the 2019 Toyota Corolla shines compared to the Yaris, as the former only takes 4.2 liters per 100 kilometers. The Yaris, on the other hand, needs 6.4 liters per 100km. Naturally, these figures can vary somewhat depending on how you drive.
The differences between the two can be further highlighted with the larger engines that both models offer. This could mean that many buyers may lean more toward the 2019 Toyota Corolla than they would with the Yaris.
Comfort, Options & Performance
The major differences between the Toyota Yaris and Corolla are also highlighted by both vehicle's interiors. As you might expect from the size difference between the two, there is much more space – and comfort – on offer with the 2019 Corolla.
While the Corolla does have much more room than the Yaris, it should be noted that it also has a back seat that can come across as somewhat cramped. This is especially true if you have a larger family. Overall, however, it does offer much more space than the Yaris does, which means that it can offer a greater degree of comfort.
Should you choose one of the more expensive trims, then this advantage is enhanced, even when compared to the Yaris' larger trims and upgrades. This doesn't mean that the Yaris doesn't have its benefits, however.
The car's interior shows off its beginnings as a Mazda-in-progress, with its 7-inch touchscreen infotainment system being one of the prime highlights here. Alongside this are the steering wheel center and HVAC vents and controls, which are all well-designed and offer a certain amount of style.
The Toyota Corolla lacks in much of this, as it has a style that looks to cater to a much broader range of people. This has meant that it has a much more basic interior that comes across as more upright. There are some touches of sleek, however, such as with its infotainment bezel.
Outside of this, the 2019 Corolla's interior design is more basic than you would expect. If you're looking for a wealth of choice in terms of trim and optional extras, then the Corolla may be the better choice. This is because the car has slightly more trim options available, each of which offers a few extras that you might want to take advantage of.
Safety
The Toyota Corolla has always been known as a safe car to drive, and this is especially true with the 2019 edition. Each version of the range has been known for having a considerable number of safety features, with each of these being refined and tweaked with each release.
The 2019 Corolla comes with a variety of safety features as standard, with the majority of these being available on every trim, although there are a few exceptions. These include auto emergency braking (AEB) that features built-in pedestrian detection and bicyclist detection.
You'll also be able to take advantage of a lane departure warning that comes with a lane assist, speed sign recognition, and even active cornering control. There's also an adaptive cruise control system, although this isn't available for the Ascent Sport trim.
If you decide to choose either the Toyota Corolla SX or ZR models, you'll also have blind-spot monitoring. All of the models are noted for not having any parking sensors fitted as standard, although they are available as optional upgrades. Alongside this is a lack of semi-automated park assist, which isn't available for any trim.
The 2019 Corolla features seven airbags. This includes dual front, front side airbags, full-length curtain, and even driver's knees airbags. If you've got children, then fitting a baby seat can be quite easy, as the car features ISOFIX and several top tether attachments that make this safe and easy to fit.
The 2019 Toyota Yaris may be just as safe as the Corolla, although it does feature different features in this regard, but you might have to take advantage of optional extras for this. While it may be lacking in some of the Corolla's features, it compensates for this by including a variety of others. Similar to the Corolla, the Yaris has seven airbags, which are spread out almost exactly the same as its counterpart.
The car also includes what Toyota calls its Smart Sense kit as an upgrade, and which contains several features. Some of the core benefits of this system are that it adds forward collision prevention, auto high beam, and a lane departure warning. While this comes as standard on the ZR trim, it's an optional purchase for both the Ascent and SX.
The Toyota Yaris' Smart Sense kit has a variety of drawbacks to it, however. The price tag is perhaps the largest of this, especially considering many people might feel as though they're not getting their money's worth.
How easy to use this kit is also a drawback, as it can be quite confusing. Instead of what many of us might be used to, the kit uses beeps as a warning, in contrast to the typical lights and vibrations.
The buttons to use many of the features that the Smart Sense kit are also seemingly scattered at random. This could make it quite confusing to use. There's also the fact that the Toyota Yaris doesn't include an auto emergency braking (AEB), which many people may believe is a disadvantage.
If you're looking for a better built-in safety as standard, then the 2019 Toyota Corolla may be the better choice. As the Yaris will need a variety of optional features added to bring it up to par with the Corolla, then it mightn't be worth the hassle.
Buying Tip:
To avoid overpaying on a new car, shop prices online first. Get up front pricing before you walk into a dealership. We recommend the following free services;
Rydeshopper,
Edmunds,
CarsDirect,
NADAguides
&
Motortrend
. These free services will offer you
the lowest prices
and supply you with multiple competing price quotes. You will know the best price before you visit the dealer.
Which Model to Choose?
The significant differences between the 2019 Toyota Corolla and the Yaris mean that they can be better suited to different buyers. If you're someone on a tight budget and don't mind less legroom in the back, then the Corolla will be the right choice for you.
With a sporty look and its much better straight-line speed, this means that the Corolla may also be better suited to car buyers on the younger side who may prefer somewhat of a thrill.
The 2019 Toyota Yaris, on the other hand, may be better suited to families. Much of this is driven by the spacious interior that it offers, as it has much more legroom than its counterpart. As such, it can be the better choice for drivers with children who may need that extra space.
Regardless of which sedan you decide to with, both the Toyota Corolla and Yaris offer quite a significant number of advantages. While you may need to compromise on certain areas, this doesn't need to be as large of an issue as you might believe.
This is something that, unfortunately, affects many compact and subcompact sedans. By knowing what you're looking for, you should be able to avoid any problems. With both of the above options, you shouldn't be disappointed with your choice.
Save Money on a 2019 Toyota Yaris:
Are you Shopping for a New Vehicle? Find the Best Deals with "Free - No Hassle" Prices Quotes.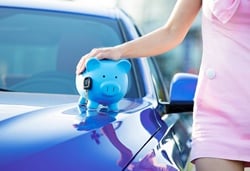 Get up to 4 local dealers to compete for your business by offering free, competitive pricing. Know before you go to the dealer.
Every dealer offers a secret price. Find yours here.