Reasons to Buy • Pros vs Cons
2014 Volkswagen Beetle
Buying Guide • Review • Research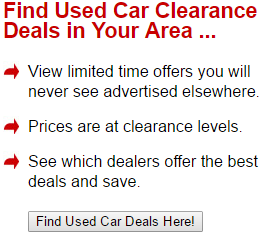 The Top 10 Reasons Why You May want to Buy a 2014 Volkswagen Beetle:
Purchasing a new car can be an exciting time in a person's life. Unfortunately, it can also be a somewhat stressful time as well, especially when it comes to deciding on how much you're going to spend, as well as what type of car to choose. Many people ultimately decide to purchase a car based on price as well as performance, and if you've got your choices narrowed down to a few possibilities and a 2014 Volkswagen Beetle is one of those possibilities, then this guide may help make your decision easier.

10 Reasons to Buy a New 2014 Volkswagen Beetle:
1)
Perfect Size
- Just about everyone knows that the 2014 Volkswagen Beetle is compact in size, or at least more compact than many cars. For many people looking to purchase a new car, this is one reason why this particular car is appealing. Its smaller size makes it easier to handle as well as maneuver into tight spaces, so if that's what you're looking for, then you'll definitely love this car.
2)
Great Interior
- Not only is the interior of the latest Beetle stylish, but the 2014 Volkswagen Beetle provides ample space for taller individuals, but it provides the convenience of Bluetooth with audio streaming, an iPod adapter, and many other conveniences, including a pretty useful app that combines car security, maintenance and navigation with your smartphone, making your life a whole lot easier.
3)
Fuel efficiency
- With gas prices currently peaking at all-time highs, just about every motorist is looking for ways to save money on fuel. Fortunately the 2014 Volkswagen Beetle makes saving money on gas easy, due to its ultra fuel efficiency, depending on which transmission your new Beetle has.
4)
Safety
- Since no one can ever predict when a collision might occur, Volkswagen's Intelligent Crash Response System will increase your chances of remaining safe. This can be achieved by this response system's ability to turn on hazard lights, unlock doors, and cut the fuel line, all automatically, if you were to ever become involved in an accident.
5)
Reliability
- Who doesn't want car that they can rely on? The 2014 Beetle rates high on the scale for reliability, as many users really appreciate their ability to rely on this vehicle on a continuous basis.
6)
Sporty Features
- This particular car has such sporty features, including its super awesome sunroof, that even a college student purchasing their first car would find the Beetle "cool."
7)
Attractiveness
- For many people looking to buy a new car, a vehicle that is pleasing to the eye is very important. The 2014 Volkswagen Beetle certainly does not disappoint, as its sleek and very attractive interior and exterior will make any driver feel proud to drive one.
8)
Customizing Abilities
- If for some reason you're not planning on getting the base model of this vehicle, you can opt to get a model with a convertible or other desirable features.
9)
Updated Engine
- Many consumers who weren't too impressed with the previous 2.5 Liter engine are happy to know that the engine of the 2014 Volkswagen Beetle has been updated to a 1.8-liter turbocharged 4-cylinder. This contributes to fuel efficiency as well as torque.
10)
Heated Seats
- However, since Beetles are not considered to be luxury vehicles, heated seats is a definite perk, especially on days when you're feeling chilly yet everyone else in the vehicle aren't.
3 Reasons You May Not Want to Buy a New 2014 Volkswagen Beetle:
1)
Price
- If your budget is tight and you're not looking to pay over a certain amount for a car this size, then you may be a bit be turned off by the slightly higher price for cars in this category. What you may not realize, however, is that many people are willing to pay more for their 2014 Volkswagen Beetle because they know they're getting a high quality, dependable vehicle.
2)
Original Engine
- The 2014 Volkswagen Beetle has an unrefined base 2.5-liter engine, which some people feel fails to meet their standards. However, this engine does not really cause the vehicle to perform any less optimally than expected. Also, as stated above, there are other engine choices.
3)
Tight Rear Seat Quarters
- While there is ample space for taller individuals in the driver's and passenger's seats, the rear seat does not offer as much space. For individuals who plan on predominantly transporting children in the backseat of their Beetle, this wouldn't likely be a problem, but for those with backseat passengers of substantial height, adequate head space might be a challenge.
All in all, the 2014 Volkswagen Beetle is a pretty popular car, and many people ultimately decide to purchase it because its pros far outweigh its cons. Unfortunately, every vehicle will have its fair share of both pros and cons, which can really make deciding which vehicle to purchase challenging. As long as you take your time and refrain from making a hasty decision, you will likely end up with the perfect vehicle, whether it happens to be a 2014 Volkswagen Beetle, or something different.