2020 Jaguar XE Prices: MSRP vs Dealer Invoice vs True Dealer Cost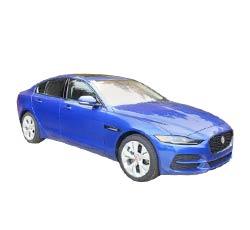 Price terms Used:
MSRP |
Invoice Price |
Destination Fee |
Holdback |
Dealer Cost
2020 XE- Style: R-Dynamic S Powered by a I-4, 2.0 L Intercooled Turbo w/ AWD. Fuel: Premium Unleaded

2020 XE- Style: S Powered by a I-4, 2.0 L Intercooled Turbo w/ AWD. Fuel: Premium Unleaded

2020 XE- Style: S Powered by a I-4, 2.0 L Intercooled Turbo w/ RWD. Fuel: Premium Unleaded

Price Tip:
To avoid overpaying on a new Jaguar XE, shop prices online first. Get up front pricing before you walk into a dealership. We recommend the following free services;
These services will offer you the lowest prices and supply you with multiple competing price quotes. You will know the best price before you visit the dealer.
Jaguar Price Guides::
Jaguar XE Overview:
Muscular. Sleek. Eye-catching. The new 2020 Jaguar XE is the car of your dreams. As a staple model in Jaguar's lineup, the XE is stylish, functional and tech savvy. While Jaguar has never excelled in producing and marketing sedans, the Jaguar XE set the pace for this company as a small luxury sedan. Made into a sporty sedan through the inclusion of subtle details, the Jaguar XE balances an aggressive style with luxury attributes. The Jaguar XE radiates class and attitude from inside out. Learn more about this classy ride below.
What's New for 2020?
Unique to this model, two trim levels are available in three different configurations. While the Jaguar XE S is available as a rear-wheel or all-wheel drive sedan with a 247-horsepower 2.0-liter I-4, the Jaguar XE R-Dynamic S is all-wheel drive with a 296-horsepower 2.0-liter I-4 engine.
After previously falling short in luxury amenities and interior features, the Jaguar XE has beefed up its notorious high-end features for the 2020 model year. Enhanced cabin components and materials, a screen-based gauge cluster layout and improved infotainment system are among the many changes present in the 2020 Jaguar XE.
Jaguar XE Exterior Style Aspects
Strong lines and bold features give this compact sedan a modern look and sporty presence. Slimmed down headlamps give way to "J-shaped" lights to stay true to the signature curvature. A wider grill and rounded attributes give the Jaguar XE a seamless appearance. Chrome features are included in the base model, while the R-Dynamic includes black trim for a sportier look. Chrome exhausts accent the new rear bumper look and larger, sportier wheel finish off the look.
Impressive Interior Features
Jaguar XE's come with a soft leather steering wheel and leather seats in various color schemes. Ambient lighting truly sets the mood and portrays class and sophistication for drivers and passengers. Contemporary design provides functionality with a touch of luxury in the Jaguar XE. Practical storage with upscale features, like cabin air ionization, form the perfect interior balance in the new 2020 Jaguar XE.
Performance Specs
Drivers hold an expectation that going on a ride in a car like this will be just as exhilarating as its outward appearance, and the Jaguar XE does not disappoint. Dynamic steering and intuitive torque adjustments enhances driver control on various surfaces. By applying brake pressure to the inside of the wheels, torque is focused on the outside creating unmatched stability. Two turbocharged engine choices optimize performance and provide exceptional fuel efficiency.
Quality vs. Comfort
Few vehicles include climate control within the infotainment system, and the Jaguar XE is one of them. Power seats, a touch screen control panel and a traditional gear shift replacement are some of the most appreciated new features. Jaguar has made a conscious effort to improve the interior quality and comfort level of the new XE model, and it has successfully excelled in this endeavor for its 2020 model.
When it comes to quality and comfort, drivers don't have to choose one or the other in the new 2020 Jaguar XE. Adult passengers are provided with ample room, and a roomy trunk offers vast cargo space. High-quality leather combines quality and comfort for seating purposes. The balance of practicality, appearance and high-end finishes make the Jaguar XE a top choice for buyers who want the best of both worlds.
Safety Features
Vehicles that do not offer driver assistance features fall behind in the saturated market of car sales, and Jaguar understands this concept. The XE boasts standard emergency braking, cruise control with a speed limiter, driver condition monitoring, lane keep assist and a rear view camera. Optional packs are available for additional driver assistance packages, which may include park assist, a parking aid and rear traffic monitoring, to name a few.
Some of the favorite XE safety features of experts include blind-spot assistance, corrective steering application, pedestrian detection with automatic braking and lane keep assist with integrated corrective steering. These safety features are intuitive and dynamic, providing a unique driver experience.
Fuel Economy Stats
The new 2020 Jaguar XE trades out performance and luxury for moderate fuel efficiency. With a horsepower range of 247 to 296, the Jaguar XE averages an impressive 25 city mpg and 34 highway mpg. With a 16-gallon tank size, the Jaguar XE offers average fuel economy in comparison to comparable competitors.
The 2020 Jaguar XE is in a class of its own and is a stand-out vehicle in the luxury sports car market. It is versatile enough to please a wide array of drivers, but distinguished enough to capture only a select few. Explore the presence of the 2020 Jaguar XE today.
How to Calculate The Dealer Cost of a Jaguar XE
:
Formula for Calculating Dealer Cost:
Example: Base Jaguar XE invoice price + the dealer Invoice price of options + destination - Holdback = Total Dealer Cost.
What is Holdback? A hidden amount that manufacturers give back to a dealer. It is a percentage of the MSRP or the Invoice price.
Total Dealer Cost - Rebate and Incentive + Taxes / Licensing Fees = True Dealer Cost. (You can get rebates and incentives here.)
Note: All Jaguar XE MSRP, invoice and dealer cost dollar figures above are approximate amounts. Prices are subject to change without notice.
A note about rebates: Most rebates are subtracted from the "on the road" figure. In most cases, you can have the rebate if you are arranging your own financing or you are paying cash. If you decide to use the manufacturer's low interest financing, you do not usually get the rebate. Ask your dealer for details.