2020 Toyota 86 Prices: MSRP vs Dealer Invoice vs True Dealer Cost w/ Holdback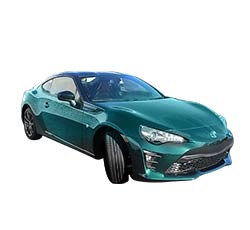 Price terms Used:
MSRP |
Invoice Price |
Destination Fee |
Holdback |
Dealer Cost
2020 86 - Style: 2-Door Coupe. Powered by a 2.0 L, 4 Cylinder, Gas Engine w/ RWD and Manual Transmission

2020 86 - Style: 2-Door Coupe. Powered by a 2.0 L, 4 Cylinder, Gas Engine w/ RWD and Automatic Transmission

2020 86 - Style: GT, 2-Door Coupe. Powered by a 2.0 L, 4 Cylinder, Gas Engine w/ RWD and Automatic Transmission

2020 86 - Style: Hakone Edition, 2-Door Coupe. Powered by a 2.0 L, 4 Cylinder, Gas Engine w/ RWD and Manual Transmission

2020 86 - Style: GT, 2-Door Coupe. Powered by a 2.0 L, 4 Cylinder, Gas Engine w/ RWD and Manual Transmission

2020 86 - Style: Hakone Edition, 2-Door Coupe. Powered by a 2.0 L, 4 Cylinder, Gas Engine w/ RWD and Automatic Transmission

Price Tip:
To avoid overpaying on a new Toyota 86, shop prices online first. Get up front pricing before you walk into a dealership. We recommend the following free services;
These services will offer you the lowest prices and supply you with multiple competing price quotes. You will know the best price before you visit the dealer.
Toyota 86 Overview:
The 2020 Toyota 86 is designed to satisfy sports car lovers who are on a budget. While the new 86 may have a low price tag, it delivers a great deal of excitement for the money. Not only does the car prove to be a fun daily-driver, but it's also steadily becoming a favorite among amateur racers. Easy-to-use interior features and comfortable seats make the new Toyota 86 even more rewarding.
What's New for 2020?
Toyota didn't make any major design changes to the latest model. However, drivers will love the updated infotainment system. They can finally enjoy Apple CarPlay and Android Auto smartphone support. A new Hakone Edition trim also hits the lineup, which primarily gives the car a special look.
What Styles Does It Come In?
All trims come in the form of a two-door coupe. While the 2020 Toyota 86 is not a practical family vehicle, parents who have small children can take advantage of its backseat.
What Trim Levels Are Available?
There are only three trims to choose from: base, GT, and Hakone Edition. Even the base 86 receives Toyota's much-improved touchscreen interface. You'll also enjoy modern conveniences like Bluetooth streaming, a USB port, and an eight-speaker stereo system. Featuring heated front seats and dual-zone automatic climate control, the 86 GT treats you to more comfort. Although the new Hakone Edition may not come loaded with additional features, it does have a few exclusive interior touches.
The Toyota 86's Exterior Styling
The 2020 Toyota 86 has the streamlined profile of a classic sports car. Its shapely body helps create an especially sleek look. This car also has a low and aggressive stance. LED headlamps give the front fascia a modern appearance. While the even base trim will likely catch your eye, there are some special treatments on the all-new Hakone Edition. Exclusive green paint and unique 17-inch wheels help it to leave a lasting impression.
Interior Features
The 2020 Toyota 86 comes standard with cloth upholstery. Meanwhile, a combination of leather and Alcantara upholstery is featured on the GT trim. Along with the upgraded upholstery comes dual-zone automatic climate control. Black-and-tan seats with contrast stitching help separate the limited-production BRZ Hakone Edition.
Driving Impressions
Every new 2020 Toyota 86 is motivated by a Subaru-built engine with 205 horsepower. A unique design allows this flat-four engine to sit lower, which enhances the car's weight balance. Although the 86 may not have the most muscle under the hood, it's light enough to hit 60 mph in a spry 6.2 seconds.
Great handling is what makes the 86 such a fantastic performer on the track. Precise steering and a low center of gravity help instill drivers with confidence. While the standard suspension offers the smoothest ride, Michelin Pilot Sport 4 tires and track-tuned shocks come with the optional TRD Handling package. Unfortunately, this package is not offered with an automatic transmission.
Fuel Economy
If you plan to drive the 2020 Toyota 86 on a daily basis, look forward to getting reasonably good gas mileage. When equipped with a manual transmission, this coupe can average around 24 mpg. Meanwhile, opting for an automatic transmission increases efficiency to a combined 27 mpg. Like most sports cars, the 86 does need to be fed premium gasoline.
Quality and Comfort
The 2020 Toyota 86 does not put a big emphasis on luxury. Nevertheless, its well-bolstered bucket seats do provide an impressive level of everyday comfort. During cold weather, you'll appreciate the available heated seat functions. All of the interior controls can be easily operated while on the road. Although a digital instrument cluster is not offered, drivers will enjoy the simple performance gauges.
While the BRZ is a small coupe, it surprises many drivers with its solid legroom in the front. Despite the tightness of the backseat, it folds flat to create more space for extra stuff. When driving the 86 to the track, there'll be enough space for an extra set of tires.
Safety
The 2020 Toyota 86 received decent crash scores from the IIHS. Adjustable traction control and four-wheel disc brakes come standard. If you plan to push the 86 to its performance limits, consider getting the available Brembo performance brakes. Aside from a backup camera, no other high-tech safety features are found on the 86.
There are only a few competitors in the 86's price class. Not only does the 86 have one of the most affordable prices in the sports car world, but it's also relatively cheap to maintain. If you're after value, definitely give this coupe a chance.
How to Calculate The Dealer Cost of a Toyota 86
Formula for Calculating Dealer Cost:
Example: Base Toyota 86 invoice price + the dealer Invoice price of all the options + destination - Holdback = Total Dealer Cost.
What is Holdback? A hidden amount that manufacturers give back to a dealer. It is a percentage of the MSRP or the Invoice price.
Total Dealer Cost - Rebate and Incentive + Taxes / Licensing Fees = True Dealer Cost. (You can get rebates and incentives here)
Note: All Toyota 86 MSRP, invoice and dealer cost dollar figures above are approximate amounts. Prices are subject to change without notice.
A note about rebates: Most rebates are subtracted from the "on the road" figure. In most cases, you can have the rebate if you are arranging your own financing or you are paying cash. If you decide to use the manufacturer's low interest financing, you do not usually get the rebate. Ask your dealer for details.