Reasons to Buy • Pros vs Cons
2014 Mitsubishi Lancer
Buying Guide • Review • Research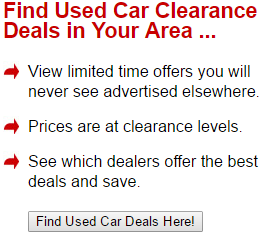 The Top 10 Reasons Why You May want to Buy a 2014 Mitsubishi Lancer:
The 2014 Mitsubishi Lancer is sold in either a hatchback or a sedan style. Mitsubishi refers to the hatchback Lancer as the Sportback while the sedan has two styles: Ralliart and Evolution. Each has plenty of interior space and provides the durability and reliability that Mitsubishi owners have become accustomed to.


Reasons to Buy A 2014 Mitsubishi Lancer

1. Plentiful Safeguards

The 2014 Mitsubishi Lancer is full of effective safety features like electronic stability control, anti-lock brakes, a driver's knee airbag, side airbags, side curtain airbags and more.

2. It Aced The Safety Tests

The vehicle passed safety tests with flying colors. The Insurance Institute for Highway Safety (IIHS) awarded the Lancer the best possible rating of "Good" on its roof strength test as well as its side impact, frontal offset and rear impact tests. During federal crash tests, both the Sportback and Lancer sedan earned four stars in the important side crash and frontal crash categories. Overall, it averaged a four out of five on government crash tests.

3. An Attractive Exterior

The 2014 Mitsubishi Lancer's exterior aesthetic is gorgeous. Both the Sportback and sedan Lancers are very sporty, eye catching and distinctive. It really stands out from other vehicles on the road. The Lancer's front end slopes at the perfect angle and the vehicle has a wide stance that is low to the ground. The exterior appeals to everyone, across all demographics, young and old, male and female.

4. The Quality Of The Driving And Riding Experience

The vehicle's driving experience matches its aggressive exterior. Steering is very responsive and easy to control. The vehicle handles according to the driver's commands and brakes with ideal sensitivity. It takes on corners at moderate speeds with ease thanks to its low profile and expansive stance.

5. Choose Your Engine

A variety of engines are available for Lancer shoppers. The base ES trim has a four cylinder, 2.0 liter engine with 152 horses at 6,000 RPM and 145 pound feet of torque at 4,200 RPM. This engine is very peppy when teamed with a five speed manual transmission. Buyers also have the option to choose a Lancer with an automatic transmission. There's also the option of a 4 cylinder under the hood with 2.4 liters and 168 horses at 6,000 RPM and 167 foot=pounds of torque at 4,100 RPM. This engine is standard on the Lancer GT and all wheel drive SE trims.

6. Even More Power

Higher trims like the Evolution and Ralliart Lancers step up the power even more with a four cylinder engine that boasts 2.0 liters, 237 horses at 6,000 RPM and 253 foot=pounds of torque at 2,500 to 4,750 RPM. These upscale trims also come with quicker ratio steering to boot. Finally, there's the all wheel drive Evo trim with a beastly four cylinder engine with 2.0 liters, 291 horses at 6,500 RPM and 300 foot=pounds of torque at 4,000 RPM.

7. New Additions

This year's new amenities include a brand new 6.1 inch touch screen that presents audio information and a new navigation system with 3D mapping and real time traffic.

8. Optional Luxuries

Other available amenities include fog lamps, air dams, a rear spoiler, sport seats, air conditioning, climate control, high contrast gauges, keyless entry, steering wheel audio controls, HD Radio, stabilizer bars, a split folding style backseat and all wheel drive.

9. The Touring Package

Lancer GT buyers will enjoy its Touring Package that has luxurious bells and whistles like heated leather front seats, rain sensing wipers, a CD changer, a ten inch subwoofer, a 710 watt Rockford Fosgate Punch audio system and a sun roof.

10. An Affordable Cost

The starting MSRP for a 2014 Mitsubishi Lancer is merely $17,990. It is incredibly rare to find this low of a price tag on a mid size sport sedan with the level of style, reliability and gadgetry found on the Lancer.



Reasons You May Not Want to Buy a 2014 Mitsubishi Lancer

1. The Interior Is Lacking

A good number of auto critics take issue with the Lancer's interior. While there is an admirable simplicity to the instrument cluster, the buttons and switches feel a bit cheap with hard plastics that don't seem very durable. Critics typically point out that the lower trim Lancers have unimpressive upholstery. Simply put, the Lancer's interior might be a bit too plain for some drivers.

2. Visibility Issues

The Lancer has a very high belt line and extremely thick pillars in the back. These make it difficult for drivers to see what's going on behind the vehicle when they are attempting to drive the vehicle in reverse or change lanes.

3. Not Exactly Fuel Efficient

The 2014 Mitsubishi Lancer has somewhat disappointing fuel efficiency. The Ralliart trim hits merely 18 mpg in city environments and 25 mpg on the highway. The Evo trim hits 17mpg / 22 mpg. Yet base Lancers with the 2.0 liter engine obtain a respectable 25 mpg in cities and 34 mpg on highways.

Conclusion

The 2014 Mitsubishi Lancer's positives far outweigh its negatives. The vehicle is a solid value and provides the utility and reliability that car owners crave. Lancers are available in a multitude of sporty styles and trims to meet the needs and desires of all motorists. This dexterity and flexibility make it one of the top mid size sedans on the market.