Reasons to Buy • Pros vs Cons
2014 Kia Sportage
Buying Guide • Review • Research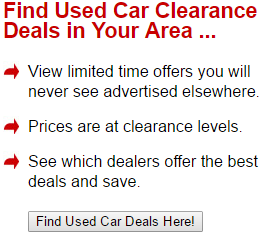 The Top 10 Reasons Why You May want to Buy a 2014 Kia Sportage:
Choosing the right new vehicle for an individual or family means considering a variety of different aspects. Those who need a vehicle that has room for everyone who needs a ride, and you might need to consider cargo space, especially if you will be using your new vehicle to transport groceries or go on family vacations. The Kia Sportage is a popular choice among families with children. This stylish compact minivan has been popular for years because of its stunning exterior looks, and this year's model is no exception to that rule. A few changes appear in the 2014 model, and consumers should consider several of the vehicles features before making a final decision.
What's New in 2014
Those familiar with the Kia Sportage won't find a lot of changes in this year's model. Most of the changes in the minivan address weak points noted in previous editions of the model, but those familiar with the sporty family vehicle won't find many differences. Let's take a look at the details.
10 Reasons to Buy a 2014 Kia Sportage
1. Stylish moms and jet-setting dads will appreciate the sporty design of the 2014 Sportage. This family-sized vehicle accommodates a growing family while maintaining a spory appearance. Featuring more trendy looks than the minivans and SUVs manufactured by other automobile makers, the Sportage is exactly what consumers expect from the brilliant mind of Peter Schreyer, famous for several Audi designs.

2. Updated MPG information for the 2014 Kia Sportage helps ensure that consumers now know what to realistically expect when driving in city traffic or on the open road.

3. This year's Sportage continues to feature a four-cylinder engine, but performance has been optimized. The 2.4-liter engine has received a power boost from 176 horsepower up to 182 horsepower, which makes acceleration, especially on an incline, easier.

4. Speaking of acceleration, the 2014 Sportage features a six-speed transmission that offers a smooth ride, especially around corners and when accelerating. The most common transmission this year is a six-speed automatic, which provides stable, smooth transitions as it shifts through each gear. A six-speed manual is also available.

5. For jet-setting families who live in rural areas or mountainous regions where pickup and acceleration can become an issue, the Sportage SX with its 260 horsepower turbocharged engine provides added control and better response from the vehicle.

6. Whether or not a driver wants the turbocharged Sportage, this year's model comes with available all-wheel drive, an option that makes rural driving and navigating snowy roads easier. This option is especially great for those who live in cold climates where snow and ice can become issues. However, if good gas mileage is a consideration, the all-wheel drive option should be reserved for those who truly need it as MPG tends to be significantly lower on vehicles with all-wheel drive.

7. Owners of earlier Sportage models will be thrilled to learn about improvements in road noise on the 2014 model. Insulation and high-performance dampers have resulted in a quiet ride that exceeds the quality of previous years' Sportages and also that of many competitors.

8. The 2014 Kia Sportage has been named a Top Safety Pick by the Insurance Institute for Highway Safety or IIHS. Safety features include
Full-length side curtain airbags
Active front head restraints
Available rear parking sensors
Available rearview camera
9. For those who enjoy riding in comfort, the 2014 Kia Sportage delivers. Standard interior features include
Optional upgrades include
10. The 2014 Kia Sportage's looks are definitely its strongest suit. New wheel designs add to the minivan's fashionable appearance. Consumers particularly like the new grill styling as well as the model's attractive and functional new HD headlights and LED taillights.
A Few Words of Caution
No vehicle is perfect. There are a few cons with the new 2014 Kia Sportage. You might not wish to purchase this vehicle if you'll be bothered by the following three drawbacks:

1. This year's Sportage still doesn't get the kind of gas mileage for which other compact minivans are known. Owners can expect to get about 26 miles to the gallon on the interstate.

2. Stiff suspension and a lack of padding throughout the vehicle create an occasionally bumpy ride in the 2014 Kia Sportage. Although the ride looks great from the outside, it simply isn't as comfortable on the interior as one might expect.

3. Don't buy a Kia Sportage if you need maximum cargo space. This compact minivan only has 26.1 cubic feet of cargo space when all seats are in use. When both backseats are folded down, that expands to only 54.6 cubic feet. Additionally, the 26.1 cubic feet available when all seats are in use is mostly vertical, meaning that owners will need to plan cargo storage and transport carefully.
The Big Picture
With an MSRP starting just over $20,000, the Kia Sportage is a stylish family vehicle and a good overall value. Although stiff suspension and storage limitations might not make it the best vehicle for cross-country trips or carrying cargo, it's a fashionable vehicle for getting kids to and from school or soccer practices. Additionally, available interior amenities don't cost a lot and provide comfort and convenience for busy families, and the top safety rating of this vehicle will set owners' minds at ease when unavoidable, dangerous road conditions arise.