Reasons to Buy • Pros vs Cons
2015 Range Rover Evoque
Buying Guide • Review • Research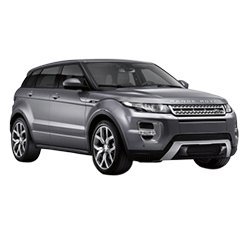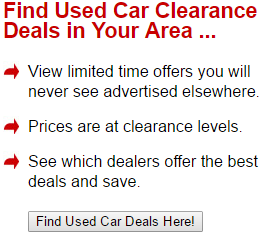 "An urban Land Rover." Had someone written that phrase in 1970 when the Range Rover model was first introduced, they would have been laughed out of a job. Legend has it that the original Land Rovers were driven thousands of miles strictly on banana oil. No more. The 2015 Land Rover Range Rover Evoque is the newest manifestation of that hallowed legacy, but it was probably field-tested downtown.

What's New for 2015?

All Evoque models with the blind-spot monitor gain rear cross-path alert, and all models equipped with the parking assist system gain perpendicular parking assist. Two new option packages debut: Convenience and Black Dynamic. Making headline news for 2015 are the two Autobiography limited-edition models, both as capable as Panzer tanks and twice as expensive.


10 Reasons to Buy the 2015 Land Rover Range Rover Evoque - The Pros
1) Lower Carbon Dioxide Emissions

The Evoque sprang from the virtual womb of the LRX, a concept car designed to be environmentally-friendly. Therefore, the crossover benefits from 181 g/km of CO2 emissions as measured on the European driving cycle.

2) InControl Apps

New for 2015 is InControl Apps, an infotainment addition that renders Apple and Android smartphone apps the same on the car's 8.0-inch touchscreen as they appear on their native device. 

3) Competitive Fuel Economy

Thanks to the Evoque's nine-speed automatic transmission and turbocharged engine, all models achieve an EPA-estimated 21 city/30 highway mpg rating.

4) For the Love of Music

Even the stingiest Evoque trim, the Pure, comes with an 11-speaker Meridian audio system. The Pure Premium upgrades to a 17-speaker system, after which one would assume Land Rover ran out of space.

5) Striking Good Looks

The Evoque inspires lust in even the most jaded driver. Its high roofline, bulldog stance and dramatic rear spoiler distinguish it from the flotsam and jetsam of other luxury SUVs. The Black Dynamic package adds to the mystique with murdered-out fenders, skid plates, exhaust tips, exterior lettering and other exterior bodywork components.

6) Hands-Free Operation

Most of the Evoque can be operated with the leisurely push of a button: the power liftgate, the ignition, the steering wheel, the front seats, the mirrors, sunroof, etc. 

7) Fear of Parking

Every Evoque boasts front and rear parking sensors and a rearview camera. Available on select trims are a blind-spot monitor, five-camera 360-degree parking system, adaptive cruise control, and other features heralding the arrival of the autonomous automobile.

8) Cozy Winter Nights

The Evoque Prestige, the topnotch trim out of five, has heated seats fore and aft and even a heated steering wheel. Considering that most of America experiences annual single-digit temperatures, what's not to love?

9) Broadcasted Athleticism

Rutted washboard roads and rock-strewn trails are no match for the Evoque's 8.3 inches of ground clearance, standard part-time all-wheel drive and stiff unibody chassis. It can ford 19.7 inches of water and clamber over a 25-degree slope. However, with all that said, the Evoque remains the least athletic model sold by Land Rover. 

10) Powerful All-Wheel Drive

Motivated by a 2.0-liter turbocharged four-cylinder engine, the Evoque achieves 240 horsepower and zooms from 0-60 mph in just 7.1 seconds. No highway sluggard stands a chance. The Autobiography Dynamic trim (late availability) draws 285 horsepower from its turbocharged engine.


5 Reasons Not to Buy the 2015 Land Rover Range Rover Evoque - the Cons

1) Limited Cargo Room

Even by compact CUV standards, the four-door Range Rover Evoque has minimal storage capacity: 20.3 cubic feet with the rear seats up, and 51 cubic feet with the rear seats down. No competitor has less.

2) A Stiff-Legged Ride

No Evoque rides on a pillow, and when equipped with the optional 20-inch wheels, the ride only gets worse. Every molehill becomes a mountain.

3) Expensive Maintenance

Unlike ye olde Land Rovers, designed for field servicing with nothing more than chewing gum and barbed wire, the 2015 Range Rover Evoque requires imported components that charge dearly for the privilege. 

4) Buggy Electronics Interface

Several users have reported quirks and complications using the Evoque's 8.0-inch touchscreen or voice command feature to play one of their 10 in-car CDs, ask for turn-by-turn navigation, or access the 360-degree parking system, complaints to which one might retort, "First-world problems."

5) Expensive Power

A 7.1-second sprint from a standstill to 60 mph is fast, for sure. But for $40,000-$60,000, some drivers expect more. Audi offers 300-plus horsepower for a similar price. The BMW xDrive35i rockets to 60 mph in just 5.3 seconds and boasts a top speed of 130 mph.

How It Stacks Up to the Competition

The 2015 Porsche Macan might cost $10,000 more, but it has comparable off-road credentials and mind-boggling on-road performance. The 2015 Audi Q5 offers most of the Evoque's interior gadgets for thousands less, and the 2015 BMW X3 offers superior performance. And what could beat the comfort of a 2015 Lexus NX 200t? But when it comes to love – and love, after all, is what sells luxury vehicles – the Evoque has the last word.

When the Land Rover Range Rover Evoque was first introduced, Land Rover sold 80,000 in the first year. That original edition had all the idiosyncrasies of the modern one: Lilliputian headroom, limited cargo capacity and middling power. Why the popularity?

Because the Evoque, through whining turbochargers and polished woodwork and panoramic sunset sunroofs, speaks to the heart, and when the heart speaks, the wallet follows.