2020 Lexus GX Models with Comparisons & Configurations.
When customers are shopping for a luxury SUV, there are many factors to consider. If they are looking for a luxury SUV with three rows, impressive power, and serious off-road credibility, the Lexus GX might be exactly what they need.
While this intriguing vehicle may have been on their short list of SUVs to consider, there is the chance that they may not have gotten to the point of deciding which model is right for them. Luckily, there is a comparison of the models below to make the choice easier.
There are several reasons why a driver may choose a specific model over another. Are they interested in a third row that folds flat? Do they count the off-road or sport design package as a necessity? There are some drivers who may be primarily interested in the fact that the Lexus GX offers 64.7 cubic feet of cargo room.
Learning about which model offers what features will prevent drivers from making the wrong decision in their lease or purchase of this Lexus SUV.
The Lexus GX is currently being manufactured in three models:
Lexus GX 460
Lexus GX 460 Premium
Lexus GX 460 Luxury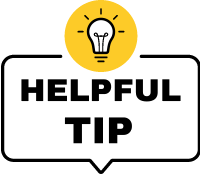 Before you walk into a dealership, compare prices online first. Give the following pricing services a try:
They are free and no obligation. Compare & Save!
Compare the 2020 Lexus GX 460 vs the Lexus GX 460 Premium Models. What's the Difference?
The Lexus GX 460 is the base model in the Lexus GX lineup, but that doesn't mean that a driver will get a sparse driving experience. When a customer decides to go with the GX 460, they will get a host of standard and available features that might be the right fit for their driving needs.
For starters, each model in the Lexus GX lineup has a redesigned front fascia, giving it a sleek, yet aggressive look that gives this vehicle a modern feel. Every Lexus GX model is powered by the same 4.6-liter V8 engine that can push out 301 horsepower and 329 pound-feet of torque.
Despite its status as a luxury SUV, this vehicle is just as capable with rugged off-roading as it is taking care of your day-to-day needs, as many people may be able to tell due to its 8.1-inches of ground clearance.
It also provides the versatility of being able to tow if needed. The maximum towing capacity of a Lexus GX is 6,500 pounds, meaning that if a customer had a small trailer, or fishing boat to tow, this vehicle would be more than up to the challenge.
All Lexus GX models also come standard with all-wheel drive. In addition to this attractive capability, the Lexus GX 460 has many other features that might intrigue a car shopper. One of these features in Lexus' Kinetic Dynamic Suspension System. People who are fans of off-roading may love this feature because it enhances their off-road capability, while not sacrificing drive quality when they are driving around town.
Drivers who choose the Lexus GX 460 will get the benefit of nine speakers for their audio system to pair with the standard SiriusXM® Satellite Radio. The GX 460 also comes standard with adaptive cruise control, blind-spot monitoring, and lane keeping assist to provide drivers with assistance in being vigilant on the roads.
In fact, the 2020 Lexus GX line has made the entire Lexus Safety System + suite of safety features standard on every model. Other items in this collection include Pre-Collison System with Pedestrian Detection, and Intelligent High Beams.
If you choose to make the jump up to the Lexus GX 460 Premium, the number of standard features increases greatly. Drivers will also get everything that is standard in the GX 460, including the ten-way power adjustable front seats. The GX 460 Premium builds on the interior luxury by adding standard heated and ventilated front seats to provide for the utmost comfort, no matter what time of year, or region, a driver happens to be in.
Customers who enjoy being able to get directions to whatever location they are headed will also enjoy the standard navigation system that comes with the Lexus GX 460 Premium.
Climate control also extends to the rear seat passengers when the decision is made to upgrade to this model. The choice to with the Lexus GX 460 Premium doesn't only result in enhancements with features, it also means enhancing style. Every GX 460 Premium comes standard with Nuluxe® Gray Sapele wood accents to align the trim of the interior, as well as available captain's chairs for those who prefer an arrangement of six seats instead of seven.
Compare the Lexus GX 460 Premium vs Lexus GX 460 Luxury Model. What is the Difference?
As explained above, people who choose the Lexus GX 460 Premium certainly do get their fair share of luxury, convenience, and safety features. While the GX 460 Premium might appeal to many drivers with its standard and available features, as well as refined interior, there are many individuals who may want every bell and whistle the Lexus GX has to offer.
For those individuals, the Lexus GX 460 Luxury might fit the bill. While the Lexus GX 460 Premium gives drivers the luxuries of heated and ventilated front seats, three rows of climate control, and a standard navigation system, the GX 460 Luxury steps it up several notches.
For example, when someone chooses to go with the Lexus GX 460 Luxury, they may enjoy the enhanced driving experience that comes with the standard adaptive variable suspension.
This suspension allows drivers enhanced stability on the roads, especially when they are trying to hug the corners, or navigate curvy paths. This suspension also goes a long way in ensuring that the uneven terrain and bumps drivers encounter on their drive will be absorbed and a smooth ride can be counted on. The auto leveling rear air suspension also assists with keeping harsh road conditions from impacting your ride quality.
While the Lexus GX 460 Premium had its own feel with the Nuluxe® Gray Sapele wood accent trim on the interior, the GX 460 Luxury has its own unique look as well. When customers decide to make the upgrade into this model, they will enjoy a premium leather interior trim, supple to the eye and touch. There is even a heated steering wheel that gets its own leather and wood inspired touch.
Convenience is also key in this model, as the third-row seats are power-folding, making it easier to get them down so drivers can load in more equipment. These seats can also recline. When they are finished loading the equipment, drivers can use the standard cargo tonneau cover to hide it.
There are available features that may enhance the driver's experience in the Lexus GX 460 Luxury model. For example, a driver may opt to get the Mark Levinson 17-speaker Premium Audio System. True audiophiles may relish in the opportunity to listen their favorite tunes blasted out with crisp clarity in that top-notch sound system. Of course, owners of a luxury SUV with three rows may not have only themselves to entertain.
The customers who choose to purchase, or lease, a Lexus GX of any model may have a family. In fact, that is one of the huge appeals of a third row SUV. If that is the case, drivers may enjoy the available dual-screen DVD entertainment system in the back row. Drivers with children may utilize this entertainment system to make long journeys much more enjoyable for them.
One reason that many drivers may choose the Lexus GX 460 Luxury model is the available off-road package. If outdoor adventures on unbeaten paths are something a customer desires, there is no substitute for this offering, and it is only available on the Luxury model. This package includes the Multi-Terrain select system, which is perfect for navigating a vast array of surfaces.
The Multi-Terrain Select System offers a variety of options, including mud, sand, and rocks. This system adjusts the vehicle's brakes and engine to provide for a more stable ride on rough and uneven surfaces. The off-road package also has a Multi-Terrain monitor and Panoramic View monitors so drivers can keep an eye on your surroundings. This is important to the safety of the vehicle, and its passengers, when navigating the unpredictable terrain in an off-road situation.
Which Model to Choose?
There may be several reasons why a customer may choose one Lexus GX model over another. When trying to make a decision between the three models, a driver may want to make a list of all the features that is important to them and what kind of budget they are working with.
A person may also want to decide whether they want to purchase or lease the model they are interested in. After all, purchasing one of the models may not get the monthly payment desired, but a lease might. Leasing is a decision that works best for a person who is a low mileage driver that doesn't necessarily care about customizing the Lexus SUV they choose or shopping for a new vehicle every few years.
Off-road enthusiasts may be tempted to choose the Lexus GX 460 Luxury because it is the only trim level that offers the off-road package. If a driver imagines that they will driving up the mountain or the cabin in the woods on a rough trail, it might be worth the extra money to purchase the top model with this package. By that same token, drivers with small children may also find the prospect of the rear entertainment system too attractive to pass up.
Unlike some base models, the Lexus GX 460 is pretty well-equipped. It comes standard with all-wheel drive, so customers know that they will have the stability and grip that can get them through a variety of rough road conditions, from uneven terrain to snowy, icy covered roadways. Thanks to the Lexus Kinetic Dynamic Suspension System, and the 8.1-inches of ground clearance, this model is definitely capable of doing some off-roading, even if it doesn't have all the added benefits of the GX 460 Luxury. Drivers who want to enjoy more of the refinement that a luxury SUV offers may miss some of the advanced features that can't be found here.
Unless someone doesn't have a budget they need to stay within, or they are leasing, the right call might be to go with the Lexus GX 460 Premium. This model gets all of the standard features that are in the Lexus GX 460 and adds some added luxuries to satisfy those drivers looking to up the ante. It may be worth the extra money to get some of the added features that add some comfort to the driving experience, like the heated and ventilated front seats, as well as giving all three rows the ability to control their own climate.
Since many people do live in a reality where they have financial constraints, and not everyone is in a position to enter a lease agreement, it may be best to go with the GX 460 model to get enhanced luxury, but still stay within a cost that won't break the bank.
Save Money on a 2020 Lexus GX:
Are you Shopping for a New Vehicle? Find the Best Deals with "Free - No Hassle" Prices Quotes.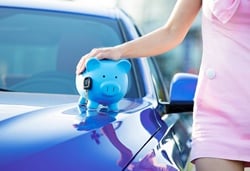 Get up to 4 local dealers to compete for your business by offering free, competitive pricing. Know before you go to the dealer.
Every dealer offers a secret price. Find yours here.