Compare Trim Levels • Configurations
2021 Mercedes-Benz GLC-Class Trim Levels with Comparisons & Configurations.
What do you get with each? Find out below..
Are you pondering the purchase of a 2021 Mercedes GLC? If you are, great choice. You've selected a vehicle from a luxury brand that is recognized for its premium features and upscale attitude. High-quality interior materials are mixed with a bold exterior persona that give the 2021 Mercedes GLC an attitude all its own.
Now that you've decided on the vehicle model you'd like to purchase, you can also begin exploring the available trims and all that they have to offer. The 2021 Mercedes GLC SUV has two trim levels to consider, each one differing just a bit from the last. Current trim levels for this luxury SUV model include the Mercedes GLC 300 and the GLC 300 4MATIC Take a look at the comparison of these trims below to get a better idea of what they have to offer.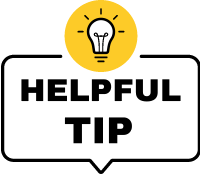 Before you walk into a dealership, compare prices online first. Give the following pricing services a try:
They are free and no obligation. Compare & Save!
Compare the 2021 Mercedes GLC 300 vs GLC 300 4MATIC Trims. What is the difference?
The 2021 Mercedes GLC 300 and GLC 300 4MATIC are similar in their powertrain makeup and performance potential, but these two models are vastly different in their design elements, safety enhancements, exterior accents, and technology amenities. Both SUV models run off a 2.0-liter turbocharged four-cylinder engine that produces 201 horsepower.
The powertrain of both models is complimented by several advanced performance features, such as an Eco Stop/Start system that preserves fuel economy and a 9G-TRONIC automatic transmission paired with sporty shift paddles. The main difference between the Mercedes GLC 300 and 300 4MATIC is the 4MATIC permanent all-wheel drive of the latter. This feature distributes power evenly in all driving circumstances and increases traction in wet and slippery conditions.
Other features, such as a selective dampening system, Dynamic Select drive modes, and torque vectoring braking also make their appearance in these models. Add to this regimen a direct-steer system and an electromechanical power steering, and you've got an upscale setup fit for any driver.
One of the most useful features of these 2021 Mercedes GLC models is the DYNAMIC Select drive modes, which put drivers in complete control of their drive. Using a single switch, drivers can select Eco, Comfort, Sport, or Sport+. These selections involve modifying the throttle response, shift points, and the Eco Start/Stop System for performance that matches your selection. A fifth mode, known as the Individual selection, allows you to completely customize your own drive mode, as well.
Looks matter in the 2021 Mercedes GLC, and you will find a multitude of identical attributes between the 2021 Mercedes GLC 300 and the GLC 300 4MATIC. An AMG Package is available on each, which adds in sporty character and athletic enhancements. Bold stitching, signature wheels, and sport front seats can be found in both trim package upgrades.
The outside of the 2021 Mercedes GLC 300 and 300 4MATIC is characterized by a long hood that is signature to the Mercedes brand. It also has a long wheelbase with sleek contours, which help it stand out as a top SUV. Muscular curves and a sporty lower half are met with premium LED lighting all around. Its anodized roof rails with a low profile also add a nice accent to the exterior of this premium SUV model.
Adding to the sophisticated appearance of the 2021 Mercedes GLC 300 and 300 4MATIC is privacy glass on its back half. Not only does it create a sleek and luxurious aesthetic for this SUV, but it also serves in keeping passengers in the rear cool by blocking out additional sunlight. The rear windows and liftgate are also made a bit more private thanks to this darkened tint applique.
The finishing touch of the exterior of the Mercedes GLC in both trims is its extensive variety of wheel options. Wheels range from 18 inches to 20 inches in size, depending on the buyer's preference and/or package selection. 5-spoke, 10-spoke, and multi-spoke wheels are also up for grabs. The actual finish of the wheel stands out the most, though. Options in both models of the 2021 Mercedes GLC consist of gray inlays, contrasting inlays, black paint, and black gloss.
Across all 2021 Mercedes GLC 300 and 300 4MATIC models you will also find heated seats, which are great in colder months. A contrasting platinum white pearl and black leather seating combo draws you into the cabin of this vehicle by displaying a premium aesthetic. Also, ambient lighting and illuminated door sills with 64 color option make a big impression on buyers in search of something different and modern in a luxury SUV model.
The technology of the 2021 Mercedes GLC 300 and 300 4MATIC was implemented with the entertainment and guidance of drivers and passengers in mind. An expansive 10.25-inch infotainment screen display is large enough to easily use when driving, and its integrated MBUX voice activation allows drivers to always keep their eyes on the road. Minimizing physical touch, the Mercedes MBUX system can be used by simply speaking commands. It can be activated by stating "Hey Mercedes."
Also, an upgrade to a 12.3-inch digital gauge cluster is preferred by many drivers. Real-time vehicle stats are delivered to the system and present right in front of drivers for instant reaction to any issues that may arise. In addition to this functionality, integration with Apple CarPlay and Android Auto is much appreciated, as is Bluetooth connectivity.
For those who enjoy entertainment during their drive, a Front Bass System improves audio quality by creating resonance chambers out of the front frame of this SUV. Twin subwoofers are located under the dash, which frees up space in the cabin and provides noticeable base throughout the cabin of the 2021 Mercedes GLC 300 and 300 4MATIC.
With an HD radio receiver as an option upgrade, you can pair hundreds of your favorite stations with this audio system technology with ease. Driving a Mercedes has never sounded better.
Aside from just looking luxurious, the cabin of the 2021 Mercedes GLC 300 and 300 4MATIC is also infinitely comfortable. Deeply contoured seats allow you to sink down into this SUV, and sport seats with the same characteristic are available, too. In the AMG line, you'll even find a flat-bottom sport steering wheel, which adds to the bold look of this trim, as well as creating extra space for the legs of drivers.
An expansive panorama roof is the main focal point of the Mercedes GLC's cabin. Not only does it let extra light into the cabin and create a more open feel, but it also transforms this SUV's interior into a modern space. A front panel creates accessibility for a tilt function for those who just want a bit of fresh air, while it can also retract completely over the rear panel for an open-top experience. An interior shade that is power-operated also allows drivers and passengers to control how much light enters the cabin through this opening.
Safety is a concern in any vehicle you drive. That's why the 2021 Mercedes GLC equips all its trims with admirable safety enhancements and driver assistive safety technology. In both the 2021 Mercedes GLC 300 and the Mercedes GLC 300 4MATIC, you will find standard features like Active Brake Assist, PRE-SAFE and PRE-SAFE Sound, and adaptive braking technology.
A few notable features in the two models of the 2021 Mercedes GLC are its PRE-SAFE and PRE-SAFE Sound implementations. Unique to this model, PRE-SAFE begins to detect the likelihood of an accident and prepares drivers and passengers for impact. It automatically tightens the seat belts, can adjust the passenger front seat, and roll up windows and/or the sunroof in preparation for a collision. If no accident occurs, your seat belt loosens, and the seat and sunroof can be manually re-adjusted. This functionality is far ahead of its time.
PRE-SAFE Sound is also an admirable and modern mainstay in the 2021 Mercedes GLC 300 and 300 4MATIC. Collisions events can be so loud they may damage the hearing of drivers and passengers. This technology strives to reduce that likelihood by emitting a "pink noise" from the audio system when an impending collision is detected. This creates a natural reaction in the human ear that allows you to drown out loud noises to protect your hearing.
Additional safety features that are optional also make their appearance in these two models. Active steering assist and evasive steering assist do their best to prevent accidents. A surround view system provides the best visibility available for your Mercedes GLC, while trailer stability assist smooths out your ride while you have a trailer in tow. There are plenty more standard and optional safety features in the 2021 Mercedes GLC 300 and 300 4MATIC to consider.
Some of the most influential safety features, though, are the ones that mitigation losses in the event of a collision. These two models also feature seven air bags, seatbelt technology, and an aluminum and high-strength steel body for ultimate force resistance. A spare tire is optional, while an electric parking brake comes standard.
Package options are also bountiful for the 2021 Mercedes GLC 300 and GLC 300 4MATIC. Whether you enjoy entertainment features or want to improve the look of your GLC, there are several ways to accomplish both with package upgrades for these models. Current package options include the AMG Line, AMG Line with Night Package, Exterior Lighting Package, Premium Package, Driver Assistance Package and Multimedia Package. The choice between all these upgrades is yours to make, but all are admirable upgrades for any 2021 Mercedes GLC 300 or 300 4MATIC.
Which Trim to Choose?
In general, the 2021 Mercedes GLC 300 and the 2021 Mercedes GLC 300 4MATIC are nearly identical, except for one aspect. The Mercedes GLC 300 4MATIC employs the use of permanent all-wheel drive to enhance your driving experience. We can't see why any buyer wouldn't want this feature unless they simply aren't a fan of all-wheel drive. With only $2,000 difference in MSRP, the 2021 Mercedes 300 4MATIC is well worth the extra money. This price is acceptable for such an upgrade, too.
If the choice were ours, we would opt for the 2021 Mercedes 300 4MATIC over the standard 2021 Mercedes 300. Either model is certainly worthy of consideration, but for a little extra money we prefer to have the extra functionality of the 2021 Mercedes 300 4MATIC.
Any buyer would be lucky to own available 2021 Mercedes GLC 300 model. After all, this luxury vehicle offers comfort, automated collision mitigation, and enhanced safety features. Combining premium looks with upscale amenities is what Mercedes does best in its vehicle design, and this is certainly the case for the 2021 Mercedes GLC 300 and 2021 Mercedes GLC 300 4MATIC. Whichever model you decide to choose, you are getting a great luxury SUV in the 2021 Mercedes GLC or 2021 Mercedes GLC 300 4MATIC.
Save Money on a 2021 Mercedes-Benz GLC-Class:
Are you Shopping for a New Vehicle? Find the Best Deals with "Free - No Hassle" Prices Quotes.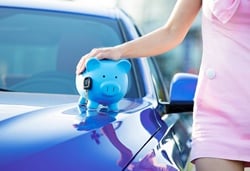 Get up to 4 local dealers to compete for your business by offering free, competitive pricing. Know before you go to the dealer.
Every dealer offers a secret price. Find yours here.