2022 BMW 4-Series Pros Vs Cons. Should You Buy?
Whether you are looking for a coupe, a convertible, or something performance-oriented, the 2022 BMW 4 Series has you covered. Sure, the bucktoothed front grille makes the 4 Series look like the Bugs Bunny of the automobile world, but it is that flat front end that is more of a cause for concerns since it makes seeing what is directly in front of it rather difficult. And, on the coupe, there is the utterly impractical sunroof that cuts down on head space for taller rear seat occupants. While the new four-door Gran Coupe joins the line-up to add a more spacious option, it suffers the same setbacks as the regular 4 Series.
There are some good things about owning the 4 Series. Even if you decide to stick with the base engine, you get plenty of power from its engine. This punch engine is able to get up to 60 miles per hour in about 5.6 seconds, which is faster than quite a few of the 4 Series' competitors. Combined with some strong handling capabilities, the 4 Series can be somewhat fun to drive. It does not hurt that the standard eight-speed automatic transmission makes some smooth shifts between gears, thereby delivering uninterrupted power flow to the wheels.
The 4 Series also delivers a lot of good things inside of the cabin. The cabin itself is comfortable, and you get a sizable cargo space in the back. Ride comfort feels pleasant enough, and the iDrive infotainment system is quite user-friendly.
But is the 2022 BMW 4 Series the right vehicle for you? What exactly is new for the model year? We'll go over that as well as what we like, what we aren't that fond of, and how the 4 Series stacks up to a few top rivals.
What's New for 2022?
Aside from the new Gran Coupe joining the line-up, the only other change to the 2022 BMW 4 Series line-up is the Premium Package gaining a few features, including a head-up display. Other than that, everything carries over from the previous model year's line-up. The 2021 line-up had been given a full redesign complete with new technology and increased power, so no real major changes were made.
Top 10 Reasons to Buy a 2022 BMW 4-Series – The Pros
1. Snappy Acceleration From Even the Base Engine
One of the things that buyers tend to like about the 4 Series is that even its base engine provides ample acceleration. The 430i's turbocharged 2.0-liter four-cylinder engine puts forth a solid 255 horsepower and 295 lb-ft of torque, and with the smoothly shifting eight-speed automatic transmission equipped, it has no problem getting from 0 to 60 miles per hour in 5.6 seconds. And, as you can imagine, the turbocharged 3.0-liter six-cylinder and its 382 hp and 369 lb-ft of torque puts in an even more powerful performance.
2. Strong Handling Capabilities
Another enjoyable aspect of the 4 Series' driving performance is its strong handling capabilities. While taking tight turns, the vehicle remains composed, showing no real signs of body roll. The limit for traction control intervention seems to be set reasonably high too. Overall, the handling has a secure feel that lends a bit of spunk to the 4 Series.
3. Superbly Designed Front Seats
BMW is known for delivering some immaculately sculpted seats, and the 4 Series is no exception to this rule. No matter which trim level you buy, you get power adjustable front seats that make it easy to find a good driving position since they have multiple adjustments. They also have plenty of built-in lumbar support and enough bolstering to keep you locked in place as you round through tight turns. The back seats are cramped, sure, but they are comfortable, especially if you get the roomier Gran Coupe.
4. A Comfortable Ride Quality With the Adaptive Dampers
The 4 Series' ride quality is enhanced by optional adaptive dampers. Even without them, the ride is quite comfortable and meets our expectations for a luxury vehicle. With the adaptive dampers equipped, the ride feels even more supple and luxurious. They're certainly a must-have if you decide to buy the M-Sport 4 Series and come as part of the Dynamic Handling package.
5. iDrive Infotainment System is Pretty Straightforward
The 4 Series entertains and informs with the iDrive infotainment system. It does take some getting-used-to, but once you've gotten the hang of it, it will seem intuitive enough. The most commonly used controls are just a few clicks in, and the menus are clear enough to read and comprehend.
6. Voice Controls Are Easy to Use
Voice controls that come with this vehicle do a good job of understanding natural speech patterns. Just give a point-of-interest or specific address, and the system will likely be able to find it for you. They're probably some of the most well-tuned voice controls out there.
7. The Optional Harman Kardon Sound System
If there is a sound system to get, it is the available Harman Kardon premium sound system. This 16-speaker sound system is a stand-alone option starting on the base 430i trim, and its crystal clear, crisp, concert-like sound fills the cabin. Crank it up; you won't hear much in the way of distortion. Harman Kardon's systems are made with quality and care for all kinds of music lovers.
8. Plenty of Standard Tech and Safety Features
Even on the 430i, you get an abundance of standard tech and safety features. These include an 8.8-inch touchscreen display for the iDrive infotainment system, a 10-speaker sound system, built-in navigation, and wireless smartphone app connectivity for Apple CarPlay and Android Auto. The comprehensive suite of driver aids equips parking sensors, a lane departure warning, a forward collision warning, and a blind spot monitoring system that comes with a rear cross-traffic alert.
9. Better-than-average Cargo Space
The 4 Series isn't a big vehicle, so you might not expect there to be a lot of cargo space. But you'd be sorely mistaken for thinking this, as the 4 Series offers 12 cubic feet of cargo space. This is better than many of its rivals. There is a remote lever for disengaging the seats when you need to fold them down, and there are a few extra storage pockets aft of the wheel wells on either side.
10. A Good Fuel Economy
Fuel economy is better than average. The rear-wheel-drive equipped 430i Coupe style pulls in an EPA-estimated 29 mpg in combined driving (from 26 mpg in the city and 34 mpg on the highway). This makes it one of the most efficient vehicles in the segment. These estimates hold up in the real world, as this vehicle can get about 30.5 mpg combined.
Reasons Not to Buy a 2022 BMW 4-Series – The Cons
1. A Tricky Climate Control System
Although this shouldn't be a deal-breaker, the 4 Series' climate control system is difficult to use. It is tri-zone, which is basically unheard-of in small coupes, but its fan speed cannot be adjusted by the automatic function - something that normally happens with other systems. You'll also have to dig through the touchscreen menus to find the sync feature.
2. The Rear Seats Aren't Very Useful
The 4 Series is essentially a two-seater. The rear seats are really impractical and are honestly best left for extra cargo. Taller adults won't be able to fit back there, and child car safety seats don't fit well either. Just trying to install and remove them is a pain.
3. The Front End
Okay, let's address the elephant in the room: the bucktoothed front grille. It's weird. It will take some getting-used-to and makes the car stick out like a sore thumb, and not in a good way. This design was introduced during the 2021 overhaul and has continued to boggle the minds of buyers and car reviewers alike.
4. Folding the Rear Seats Down Can Be Challenging
Trying to fold the rear seats down is a challenge. You need to go inside the cabin to pull the seatbacks down, and it is definitely a crunch even for skinny people. You'll probably have to move the front seats forward just to accomplish this task.
How It Stacks Up to the Competition:
2022 BMW 4 Series vs. 2022 Audi A5
One of the 2022 BMW 4 Series' top rivals is the 2022 Audi A5. It offers competitive pricing and, despite its underwhelming amount of interior storage spaces, has an otherwise well designed interior that oozes quality. For the money, you get a ton of standard safety and infotainment features. Also, the A5 puts in a well rounded and strong performance that helps make it one of the vehicles to beat in this luxury segment.
2022 BMW 4 Series vs. 2022 Mercedes-Benz C-Class
The 2022 Mercedes-Benz C-Class is another leading competitor in this class, and it is really no wonder why. The C-Class prices a few grand above the 4 Series, but it carries a lot of Mercedes-Benz's signature elements, with an impeccably crafted interior serving as the cherry on top. A lot of advanced, cutting-edge features are available on the C-Class, and there are a number of high powered engine options to choose from. On the downside, though, the C-Class does not have much cargo space. You'll also want to avoid the too-stiff optional sport suspension on the C 300. And, on top of that, the touchpad interface is finicky and frustrating to try to use.
Conclusion
All in all, the 2022 BMW 4 Series is one of the better luxury coupe/convertible line-ups out there. Use it as a two-seater, and you're basically good to go. The engines are all powerful enough, and you get a superb handling performance. Take some time to learn the controls on the touchscreen; it does have a longer learning curve than you might like, but the system is reasonably straightforward after a few initial uses. And we definitely recommend getting that Harman Kardon sound system equipped since it provides you with a stellar sound experience as you cruise along with the top down in the convertible or windows down on the coupe.
Are you Shopping for a New Vehicle? Find the Best Deals with "Free - No Hassle" Prices Quotes.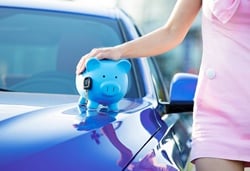 Get up to 4 local dealers to compete for your business by offering free, competitive pricing. Know before you go to the dealer.
Every dealer offers a secret price. Find yours here.