2022 Hyundai Elantra vs Nissan Sentra
With escalating expenses making it harder for drivers to afford cars, the 2022 Hyundai Elantra and Nissan Sentra are offering relief. These compact sedans have been designed with budget-conscious buyers in mind - providing plenty of value at a fraction of the price tag traditionally associated with their class.
Hyundai has taken the already satisfying Elantra to a new level with its exhilarating N trim. For an unbeatable driving experience, no other models in the class can compare!
Nissan has unveiled two new options for their Sentra model, perfect for both style and practicality. Those looking to add attitude can opt into the Midnight Edition package featuring a blacked-out aesthetic, while commuters in colder climates will appreciate the All-Weather Package designed with them in mind.
The 2022 Hyundai Elantra and the Nissan Sentra are neck-and-neck in this hotly contested battle for supremacy - let's see who comes out on top! In our comparative analysis, we'll discover which of these two greatly sought after cars proves to be superior.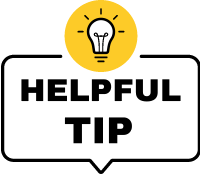 Before you walk into a dealership, compare prices online first. Give the following pricing services a try:
They are free and no obligation. Compare & Save!
The Powertrain
The all-new 2022 Hyundai Elantra offers a range of powertrain options, with the standard four-cylinder engine offering 147 horsepower and an 8.4 second 0 to 60 mph time that is just perfect for those weekday commutes. But if you're looking for something more powerful there are further transmission choices available - fuel efficiency included!
The Elantra Hybrid offers a powerful and efficient driving experience, perfect for those seeking an upgrade. It boasts 139 horsepower with 0-60 mph acceleration in only 8.7 seconds - amazing performance that won't sacrifice fuel economy! And unlike many other hybrid cars on the market today, it comes equipped with a responsive six-speed automatic transmission instead of CVT; ensuring greater engagement when behind the wheel.
Those looking to inject their drive with a little extra exhilaration will want the Elantra N Line. Its turbocharged engine pumps out an impressive 200+ horsepower, propelling it from 0-60 mph in just 6.5 seconds - fast enough for even seasoned thrill seekers! Drivers can stick with the six-speed manual transmission or opt for the intuitive dual clutch automatic instead.
Get your pulse racing in the 2022 Elantra N, a track-inspired vehicle with high power and unbeatable speed. Offering drivers an exhilarating ride, this car features 276 horsepower from its larger turbo four-cylinder engine plus either a six-speed manual or eight-speed automatic transmission for peak performance—all leading to 0–60 mph acceleration of 5.1 seconds!
The 2022 Nissan Sentra, on the other hand, offers just a single powertrain which is a four-cylinder engine developing 149 horsepower. Although the Sentra does not offer a manual transmission, its continuously variable transmission offers a smoother performance. While the Sentra accelerates well enough to get the job done, drivers shouldn't expect an adrenaline rush. Road tests show this sedan clocks an average 0-60 mph time of around 8.5 seconds.
Get ready for a thrilling ride with the Elantra. With its N Line and N models, it serves up an enjoyable journey every time - whether you're commuting or cruising around town. And that's not all - the high-performance exhaust on the N model adds to your adrenaline rush!
Both of these sedans have the potential to deliver excellent fuel economy. The new Elantra, however, is extremely economical. Drivers who stick with the car's base engine can look forward to getting up to a government-estimated 33 mpg town/43 mpg freeway. Upon getting equipped with a hybrid powertrain, this sedan can return up to a combined 54 mpg.
The Elantra N Line is an efficient option, with ratings of up to 28 city/36 highway mpg. But for those seeking more excitement from their drive, the high-performance Elantra N offers a thrilling ride at 22 city and 31 highway miles per gallon - although efficiency can vary depending on transmission choices. Keep in mind that this racy model requires premium gasoline to reach its full potential!
The Nissan Sentra impresses with its outstanding efficiency, boasting an EPA-estimated 29 mpg around town and 39 mpg on the highway – perfect for everyday commuters!
Although both the 2022 Nissan Sentra and Hyundai Elantra offer quality handling, they are better suited to drivers who don't have to tackle cold weather conditions. The front-wheel power makes these cars ideal for milder climates - not so helpful if you live in a snow zone!
When it comes to the braking mechanism, the Elantra proves to be a standout performer. Its 60-0 mph stopping distance of 113 feet is among the shortest in the segment. However, larger brakes and more aggressive tires enable the Elantra N to stop at only 105 feet. In comparison, tests show that the Nissan Sentra has a 124-foot stopping distance at 60-0 mph. Remember that rear disc brakes are only available on higher trim levels of the Sentra.
Looking for a reliable ride with staying power? Then why not take the wheel in either one of these fan favorites - Hyundai Elantra or Nissan Sentra. Cruising along never felt so secure, thanks to their impressive reliability among drivers and low reported problems. So go ahead and buckle up; you're sure to have smooth sailing mile after mile!
The Elantra is the clear winner when it comes to peace of mind warranty coverage. Hyundai offers an impressive 100,000 miles for powertrain security alongside its 60,000-mile bumper-to-bumper assurance - that's nearly twice as much protection compared to what Nissan provides! It proves you can enjoy long term reliability with your Elantra purchase.
Drivability
Commuters can enjoy a smooth ride with the Elantra's standard torsion beam suspension. However, those who want to feel more balanced behind the wheel should opt for trims featuring multi-link rear suspensions - or take things up a notch and choose an Elantra N Line for sportier tuning!
For those looking to push their vehicle's limits, the Elantra N provides an exhilarating experience. Its powerful engine is bolstered by a slew of track-inspired features such as an electronic front differential and adjustable suspension that create response handling unheard of in its class. Add to this impeccable steering feel and you've got one truly engaging driver's car!
The 2022 Nissan Sentra offers a surprisingly enjoyable driving experience, boosted by its standard multi-link rear suspension that helps promote better handling. It also features Intelligent Trace Control which ensures stability while navigating curves and tight corners. However, the car's one shortcoming is an unresponsive steering system - though this doesn't take away from what makes it such a great ride overall!
The 2022 Hyundai Elantra rides reasonably well for a low-cost commuter car. Even its standard suspension effectively absorbs harsh road vibrations, being able to settle quickly upon encountering larger bumps. Most people consider the Nissan Sentra's overall ride quality to be a step above. Nissan's Active Ride Control technology is a standard feature, helping to keep things smooth when traveling over washboard road surfaces.
The Elantra offers a calm, hushed cabin space that is ideal for conversation. As speed increases on the interstate there may be some slight wind noise but it won't compromise your ride experience. The Sentra provides an even quieter interior space with minimal road disturbances to disturb any conversations you wish to have along the way.
The Elantra gives drivers a great look of the road ahead, but its stylish downward sloping roofline means they'll have trouble seeing behind them. On the other hand, with just minor blind spots and an expansive windshield view, occupants in the Sentra get to enjoy maximum visibility as they cruse through turns.
The Elantra is an ideal car for small families, offering 38 inches of rear legroom to outdo the Sentra's 37.4 - a great amount of space considering its compact size!
The Nissan Sentra is the perfect car for long drives. Its Zero Gravity seats, inspired by NASA technology and ergonomic design principles, help keep passengers relaxed with plenty of legroom to stretch out in - making any journey more comfortable than ever before!
The Hyundai Elantra offers all the latest in car technological advancements. Its 8-inch standard touch display is incredibly user friendly and can be upgraded to a larger 10.25-inch HD monitor for an even more exceptional experience. Car reviewers also praise its convenient voice activation system, as well as its unique digital gauge cluster which provides drivers with important information and visuals regarding their ride status at any given time - features no other vehicle on the market has!
With Nissan, it's a breeze to stay comfortable and entertained. Every model comes equipped with simple physical controls and the option of either an impressive 7 or 8-inch touchscreen for easy navigation – making sure you always have access on your journey.
Safety
The 2022 Hyundai Elantra has received a five-star overall safety rating from the federal government, just like the 2022 Nissan Sentra. However, higher front-passenger crashes score grants the Elantra a slight advantage. Both of these sedans are also recognized as IIHS Top Safety Pick. Unfortunately, their standard headlights earned a "Poor" rating from this organization.
The Hyundai Elantra truly does it all, combining exceptional technology with an intuitive design. It comes standard with a 8-inch touch display which is easy to use and interacts wirelessly via smartphone integration - no other vehicle can match that! The optional 10.25" HD screen takes your experience further but even the regular model has been praised for its outstanding voice activation system by car reviewers worldwide. And that's not all; only the Elantra offers a digital gauge cluster – what more could you ask for?
As expected, both cars also feature a backup camera as standard equipment. However, only the Sentra offers a surround-view camera system. Moving Object Detection technology is included with this multi-camera system, providing drivers with added security in crowded parking areas.
Which Has the Best Value?
The 2022 Hyundai Elantra and Nissan Sentra are great picks for those looking to get behind the wheel without breaking the bank. Both cars offer competitive prices beginning at $19,850 and $19,510 respectively; however what really sets them apart is that drivers who choose an Elantra can rest assured knowing they're covered with an extended factory warranty - giving it a distinct value advantage over its competitor!
Buyers who are seeking a plusher drive will likely be comparing the Elantra Limited and the Sentra SR. While the Sentra SR has a listed MSRP of $22,400, the Elantra Limited retails at $25,950. Keep in mind that only the Elantra Limited includes a Bose premium audio system, heated front seats, and a sunroof as standard equipment. In order to get these features, Sentra SR buyers must purchase an optional SR Premium package.
Buying Tip:
To avoid overpaying on a new car, shop prices online first. Get up front pricing before you walk into a dealership. We recommend the following free services;
Car Clearance Deals,
Edmunds,
CarsDirect,
NADAguides
&
Motortrend
. These free services will offer you
the lowest prices
and supply you with multiple competing price quotes. You will know the best price before you visit the dealer.
Which is Better?
Drawing on price, performance, ride and comfort to appeal to every consumer's needs; the 2022 Nissan Sentra faces off against Hyundai in a closely-matched battle for supremacy. Test drivers sing praises of the Sentra's Zero Gravity front seats that provide superior relaxation compared with other options. Meanwhile, those seeking peace of mind may be swayed by Hyundai's unbeatable warranty package - an ace up its sleeve!
Are you an adrenaline-seeking driver in search of your next thrill? Look no further than the 2022 Hyundai Elantra – with two performance variants, it's got enough heart-pumping power to challenge sport sedans without breaking the bank. Whether you like a little bit of extra zip or full on racecar excitement, there's something for everyone!
Get ready to save more at the pump! With its hybrid powertrain, the Elantra can attain an impressive 56 mpg. Compared to its sibling –the Sentra– it clearly trumps gas efficiency and promises even greater savings with every fill-up.
The Sentra is the perfect car for those who value style and comfort. Its sleek design provides an enjoyable ride, while its performance leaves nothing to be desired by casual commuters. On the other hand, adrenaline seekers should opt for Elantra; its bold exterior makes a statement but may not appeal to everyone's taste in aesthetics.