2016 Jeep Wrangler Pros vs Cons. Should You Buy?
The 2016 Jeep Wrangler stands out as one of the most distinctive vehicles on the road. It accomplishes this by retaining a classic boxy style that competitors have abandoned. This compact SUV boasts a powerful V-6 engine and specialized off-road features. Buyers can choose between two transmissions and seven different trims.
What's New For 2016?
Jeep has only introduced minor updates for this model year. It made a few styling changes to the Sahara trim and added more color options. For example, drivers can now request an olive green interior. A completely new edition of this SUV is called the Black Bear. Its features include:
Rock rails
Special styling
Power windows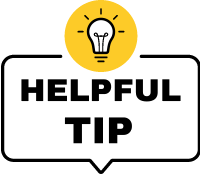 Before you walk into a dealership, compare prices online first. Give the following pricing services a try:
They are free and no obligation. Compare & Save!
Top 10 Reasons to Buy a 2016 Jeep Wrangler - The Pros
1. Four-Wheel Drive
Every 2016 Wrangler comes standard with this valuable feature. It gives motorists the ability to drive on slippery surfaces like mud, snow, and wet grass. Unlike many vehicles, the Jeep lets drivers turn off the four-wheel drive when they don't need it. This saves fuel and helps tires last longer.

2. Numerous Trims

When they purchase the 2016 Jeep Wrangler, motorists have a wide range of trim levels to compare. Each edition offers different tires, axles, and styling. For instance, the Rubicon Hard Rock includes a special transfer case. Jeep also gives its customers the option to buy Wranglers with two or four doors.

3. Great Features

This small SUV isn't known for luxury, but the Wrangler's standard features make it suitable for traveling in harsh conditions. Each 2016 Jeep Wrangler comes with fog lights, a spare tire and floor drains for easy cleaning. The standard stereo includes eight speakers as well as satellite radio capabilities.

4. Enticing Options

Jeep's basic 2016 Wrangler remains fairly Spartan, but drivers can add many luxurious extras. These features range from heated leather seats to air conditioning and Bluetooth connectivity. Optional power locks make it easier to unlock a passenger's door. Motorists may also install an impressive variety of aftermarket accessories.

5. Distinctive Style

Unlike most new cars, it's hard to mistake the 2016 Wrangler for anything else. The SUV's round headlights and classic styling still bring to mind the earliest Jeeps. As always, it features a grille with seven wide slots. Some owners enjoy the attention this auto attracts or just find it easier to spot in a crowded parking lot.

6. Off-Road Powerhouse

The 2016 Jeep Wrangler's four-wheel drive, high clearance, and rugged exterior make it ideal for off-road travel. This vehicle can cross small streams and drive over rocks with little difficulty. The Rubicon trim's enhanced suspension and heavy-duty tires help it perform even better on rough terrain.

7. Strong Engine

This compact SUV's six-cylinder engine enables it to tow trailers and easily surmount steep hills. The 3.6-liter unit generates approximately 285 horsepower. This vehicle's relatively small size means that such a powerful engine can deliver particularly impressive performance.

8. Acceleration

The 2016 Wrangler accelerates rapidly and proves capable of traveling at high speeds. A two-door Jeep's velocity can reach 60 mph in only 7.7 seconds. Its four-door counterpart takes 0.7 seconds longer with an automatic gearbox. This makes it relatively easy to enter highways and pass other cars.

9. Towing Abilities

When drivers add an optional towing package, this iconic Jeep can pull heavy loads. This proves desirable for camping, snowmobiling, and four-wheeling enthusiasts. A properly equipped 2016 Jeep Wrangler has the capability to tow trailers weighing up to 3,500 pounds. Maximum payloads vary depending on the trim level.

10. Convertible

Compared to most convertible autos, the 2016 Wrangler has superior open-air driving features. In addition to removing the roof, motorists may detach doors and fold down the windshield. It's not a problem if the seats become wet or muddy. This SUV boasts a washable interior with drain holes in the floor.
Reasons you may not want to buy a 2016 Jeep Wrangler - The Cons
1. Gas Mileage

This vehicle still ranks poorly regarding fuel economy. On average, it travels approximately 19 miles per gallon. A trip from Boston to New York would burn just over 10 gallons of gasoline. Drivers who upgrade to a four-door model with an automatic transmission will use about 6 percent more fuel.
Urban driving: 17 mpg
Highway travel: 21 mpg
Four-door: 16-21 mpg

2. Limited Space

The 2016 Jeep Wrangler has rather small back seats. More than two adults may find it uncomfortable to travel a long distance. This vehicle holds relatively little cargo, so it's not desirable for shopping at wholesale discount clubs or taking cross-country trips. However, the four-door version supplies more space than the average compact SUV.

3. Safety Features

This model offers limited safety equipment and doesn't perform particularly well in crash tests. Although it has earned a decent rating for frontal collisions, the Wrangler receives "poor" or "marginal" scores in side-impact crashes. Nonetheless, standard anti-lock brakes and four-wheel drive improve safety in some situations.

4. On-Road Handling

The 2016 Jeep Wrangler outperforms nearly all autos under off-road conditions, but it doesn't handle as well on paved streets. This model's brakes and steering don't respond quickly enough. Drivers also complain about the vehicle's cornering abilities. Its body leans when they turn corners at moderate or high speeds.

5. Interior Noise

Even with the top installed, this SUV delivers a rather noisy driving experience. Passengers may need to turn up the stereo volume or talk more loudly than usual. People with long commutes often find the noise level annoying, especially if they use studded tires during the winter.

How it Stacks Up to The Competition

Most similar vehicles no longer remain on the market. Among new autos, the 2016 Jeep Wrangler's primary competitors are somewhat larger SUVs. Toyota's 4Runner costs significantly more, and the Subaru Forester doesn't perform nearly as well in off-road conditions. The Wrangler also outranks just about any SUV for high resale values and low insurance costs.

Basically, this vehicle's design and features make it appealing to motorists who seek adventure. The 2016 Wrangler doesn't offer the smoothest ride or a spacious interior, but it gives people the freedom to travel almost anywhere and experience the outdoors as they drive.