2021 Hyundai Tucson vs Kona
Looks can be deceiving. When shopping for a new crossover model, the 2021 Hyundai Tucson and the 2021 Hyundai Kona are often mistaken for one another. Buyers love the Hyundai brand for its innovation, warranty, and exceptional customer service, so it is natural they would also consider Hyundai crossovers for their next purchase. Yet, the 2021 Hyundai Tucson and the 2021 Hyundai Kona are so much more than what meets the eye. These two crossovers go head to head in many ways and are often considered in conjunction with each other as a new vehicle purchase. However, buyers should set their eyes upon the innate differences between these two models that do not immediately stand out.
Rising in popularity, SUVs are viewed as the modern family vehicle many aspire to acquire. Plenty of room for passengers within and ample space for cargo are some of the top reasons buyers consider these models for purchase in the first place. The 2021 Hyundai Tucson and the 2021 Hyundai Kona promote affordability and practicality as their strengths, but the way they achieve these goals differentiates from one another. Giving customers even more options to choose from, the Tucson and the Kona maintain their basis of efficiency and functionality while throwing in a few individualized attributes.
In general, the Hyundai Tucson and the Hyundai Kona are comparable. However, in the little details that set one model apart from the other these crossovers are quite oppositional. See how each one of these models can benefit your lifestyle in the comparisons below. Throughout this article we compare the style, power, comfort, and safety attributes of each crossover to lay out their pros and cons for buyer consideration.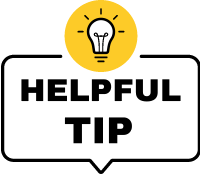 Before you walk into a dealership, compare prices online first. Give the following pricing services a try:
They are free and no obligation. Compare & Save!
Size and Styling
Crossovers are a class of vehicles that promote an SUV appearance but are a bit smaller in size. Improving their handling and agility, crossovers are better options for quick jaunts and commuting. The 2021 Hyundai Tucson and the 2021 Hyundai Kona may appear identical in size, but the Hyundai Tucson offers more passenger space and cargo area within its cabin. While the Hyundai Kona features 94.1 cubic feet of passenger room and 19.2 cubic feet of cargo space, the Hyundai Tucson tops this by offering 102.2 cubic feet of passenger area and 31 cubic feet of cargo space. Looking at these stats may reveal a significant difference on paper, but once you get into these models even the smallest difference in area can make a significant impact on passenger comfort and cargo accommodations.
Futuristic styling on the outside of these models generates interest from buyers who are enthralled by modern design. Yet, the Tucson and the Kona each place an emphasis on the areas they find the most significant. For the 2021 Hyundai Tucson this means its outward appearance is more conventional. Although it is willing to go on any adventure, and is equipped to do so, it blends in well with the standard crossovers offered by other brands. Its bold front grille stands out providing it with a shorter stature and squatter appearance. This gives it a more intimidating look than you might expect. Yet, its body-colored trims and accents provide a seamless appearance that is classy and conventional.
On the other hand, the 2021 Hyundai Kona branches out a bit to incorporate athletic attributes and a sportier style. Its black accents, light placement, and rear spoiler create an aesthetic that resembles a sports car in a crossover layout. Its sleek and thin headlights in the front bring the field of vision up toward its contoured hood. The Kona's sloping roof leads back to a structured rear end that makes it appear much like a compact hatchback model. Yet, the advantage of the Kona is that can maintain this type of appearance along with a rather spacious interior.
Drivability
One surprising difference between the 2021 Hyundai Tucson and the 2021 Hyundai Kona consists of the amount of horsepower each one can produce. Starting off, both crossovers are equipped with four-cylinder engines in their base models. Yet, the Tucson's entry-level four-cylinder can produce 164 horsepower while the Kona's basic four-cylinder is only able to produce 147 horsepower. Each of the Hyundai crossover models also offers a secondary four-cylinder engine as an upgrade that increases power production. For the 2021 Hyundai Tucson, this upgrade enables 181 horsepower generation. Yet, this upgrade in the 2021 Hyundai Kona enables just 175 horsepower to be generated. Even though this may not seem like a substantial variation when you are calling upon your crossover to push it to the max it will inevitably come into play.
At this point, the contrast between the 2021 Hyundai Tucson and the 2021 Hyundai Kona begin to make their appearance. The variations in performance among these two crossovers is apparent in their resulting ride quality and comfort. The 2021 Hyundai Kona impresses in quick exchanges of power and abrupt changes in direct. It is agile and adept, which makes it great for city navigation. Fun to drive, the 2021 Hyundai Kona is a bit spunky, too. The 2021 Hyundai Tucson, in comparison, is sturdier and more controlled. It may produce more horsepower than the Kona, but it is also more refined in its handling. A smooth ride is created for passengers thanks to the ample suspension this crossover incorporates across all models.
One of the reasons buyers love crossovers so much is because they excel in fuel efficiency in contrast to traditional SUVs. Yet, they still gain more space in a crossover than is available in standard sedans. Neither the 2021 Hyundai Tucson nor the 2021 Hyundai Kona let us down in this aspect. Because of its reduced horsepower, the 2021 Hyundai Kona edges above the 2021 Hyundai Tucson slightly in its fuel efficiency. Maintaining an average of 33 mpg with its base four-cylinder engine, the Kona fares better than the Tucson's average efficiency of 25 mpg with its base engine.
Comfort, Options and Performance
The interior of the 2021 Hyundai Tucson versus the 2021 Hyundai Kona boasts substantial variances. While the Hyundai Kona cabin resonates playful and friendly vibes, the Hyundai Tucson channels its refinement and user-friendly attributes into its cabin. The Hyundai Kona elevates its small interior by adding plenty of personality with its convenient attributes and high quality materials. Comfort and convenience are inherent in this model as evident in its contoured seats and cruise control. A few eye-catching attributes, like a grained leather steering wheel and bold seat stitching, also add in a bit of personality that elevate its interior look.
While the 2021 Hyundai Tucson is more mature and refined, it starts off with some standard attributes in its base model. Cloth seats come standard, but they can quickly be upgraded to leather with integrated heating and ventilation capabilities. The interior of the Tucson is touted for being European-styled because of its monochromatic tendencies. Beige and black are the main options for color schemes within the cabin on this model, and for those who enjoy a clean and sophisticated look this is just fine.
Although the 2021 Hyundai Tucson has evolved to top the 2021 Hyundai Kona in most instances, the Hyundai Kona is better equipped with tech amenities. Placing an emphasis on providing the best technology available, the 2021 Hyundai Kona uses simplicity to its advantage. A touchscreen infotainment system that sprawls across the dash of the Kona can be upgraded from a 7.0-inch to an 8.0-inch. It can also navigate between systems via simplistic shortcuts that promote user-friendliness. Not only can drivers gain access to navigation and real-time traffic updates, but an inclusive head-up display provides direct feedback for vehicle stats.
The 2021 Hyundai Tucson features a few of the Kona's attributes, but it downplays them to make them a better fit for its quieter interior. A 7.0-inch infotainment screen is standard, while an upgrade to an 8.0-inch is still optional for this model. In-dash navigation can also be attained in higher trim levels of the Tucson. Standard Apple CarPlay and Android Auto are also provided, but this is the extent of the Tucson's included app integration.
Buying Tip:
To avoid overpaying on a new car, shop prices online first. Get up front pricing before you walk into a dealership. We recommend the following free services;
Car Clearance Deals,
NADAguides,
CarsDirect & &
Motortrend.
These free services will offer you
the lowest prices
and supply you with multiple competing price quotes. You will know the best price before you visit the dealer.
Safety
Either the 2021 Hyundai Tucson or the 2021 Hyundai Kona would be great options for safety feature presence. Each one has been evaluated by the National Highway Traffic Safety Administration and has earned a subsequent five-star safety rating from this entity. The inclusion of a plethora of standard driver-assistive safety features undoubtedly contributed to this prestigious rating from the NHTSA. In fact, this exemplary aware is one reason why many buyers consider the Tucson and the Kona in their crossover shopping.
Some models reserve their driver-assistive safety features for higher trims, but this is not the case for the 2021 Hyundai Tucson or the 2021 Hyundai Kona. Features like automated emergency braking and lane-keeping assist accompany all models of the Kona and Tucson as standard. While the 2021 Hyundai Kona takes it a step further by adding automatic high-beam headlamps as an available option, the 2021 Hyundai Tucson puts its upgrade potential in adaptive cruise control integration.
The safety features included within a vehicle are not the only considerations to make when evaluating it for purchase. Every model's crashworthiness should also be acknowledged. The IIHS is the entity responsible for performing crash testing and rating each model on their safety characteristics and crash mitigation. The 2021 Hyundai Kona was awarded a Top Safety Pick+ accolade by the IIHS, which is quite the accomplishment. Comparatively, the 2021 Hyundai Tucson received a Top Safety Pick rating because of its mediocre headlights and difficulty of use or its LATCH car seat anchor system.
Which Model to Choose?
In making the decision on which vehicle you should purchase, every facet you find beneficial to a crossover you will eventually own should be researched and evaluated. Purchasing a new crossover is a serious, long-term financial commitment, so every effort should be made to ensure your selected model's compatibility with your lifestyle prior to signing the papers. In this text, we aimed to point out the inherent differences of the 2021 Hyundai Kona and the 2021 Hyundai Tucson. While we address many of the major variants, there are inevitably more that each buyer will have to parse through for themselves.
Overall, either of these models would make a great purchase. Although each has their own strengths, their general similarities are enough for us to make the call that they are both reputable, stylish, and capable crossover models. The 2021 Hyundai Tucson is a bit more powerful, bold, and mature than the 2021 Hyundai Kona. It is capable of off-road travel, when necessary, and offers a sophisticated interior design. Equipped with more passenger space and cargo area, this crossover would be optimal for larger families or individuals who travel often.
The 2021 Hyundai Kona is a bit more playful and eccentric than the 2021 Hyundai Tucson. Its interior was made for simplicity, but its innovative tech attributes heighten its tendency to promote comfort and convenience within its cabin. Boasting better fuel efficiency, the 2021 Hyundai Kona was made for those who are always on the go or commute to the city frequently. Its sporty style gives it a youthful appearance, too.
In general, the 2021 Hyundai Tucson and the 2021 Hyundai Kona are intense rivals. Their distinctive similarities make it nearly impossible to choose between the two. However, if we had to make a choice, the 2021 Hyundai Kona would be our selection. Unless you absolutely need the extra space and power of the Hyundai Tucson, the Hyundai Kona is more flexible and modern. It also offers cost-saving amenities, like better fuel economy. Combined with its cheaper cost across all models, the 2021 Hyundai Kona is a great deal.
Save Money on a 2021 Hyundai Tucson:
Are you Shopping for a New Vehicle? Find the Best Deals with "Free - No Hassle" Prices Quotes.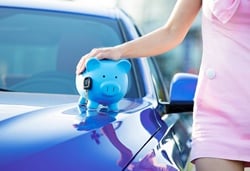 Get up to 4 local dealers to compete for your business by offering free, competitive pricing. Know before you go to the dealer.
Every dealer offers a secret price. Find yours here.