2017 BMW Alpina B6 Pros vs Cons. Should You Buy?
The sophisticated driver who enjoys adventures on the road will love the sleek curves and exceptional design that the 2017 BMW Alpina B6 brings to the table. The vehicle is a rare combination of form and function and a host of new safety features make this vehicle an attractive option for the serious driver who cares about security. Exceptional power, raw performance and clean lines make this an attractive pick for those who want sports performance with luxury amenities.
What's new for 2017
Very little has changed with the advent of the 2017 BMW Alpina B6. Both vehicles feature the same engine with the only noticeable difference occurring in the power of the two vehicles.The main differences can be found in the upgraded interior, higher-quality comfort refinements and technology additions found in the 2017 BMW Alpine B6. Both vehicles offer an eight-speed transmission, a 4.4-liter V8 engine and all-wheel drive functionality.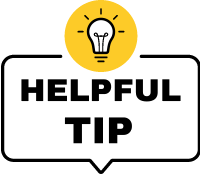 Before you walk into a dealership, compare prices online first. Give the following pricing services a try:
They are free and no obligation. Compare & Save!
Top 10 Reasons to Buy a 2017 BMW Alpina B6 – The Pros
1. Enjoy Superior Aerodynamics
Some enhancements have been made to the 2017 BMW Alpina B6 structure that improves the overall aerodynamics. The vehicle sports a muscular design that supports the most aerodynamic design possible. There is a new front apron that helps to direct the wind around the vehicle for enhanced driveability. An integrated splitter also helps to ensure exceptional control and stability regardless of the speed.
2. Sprinting to the Start
The 2017 BMW Alpina B6 features a monster engine that can take you from 0-60 mph in just 3.6 seconds. The 600-horsepower engine outputs incredible power that is well-balanced to the weight and dimensions of the vehicle. It's possible to reach top speeds of 200 mph, and you'll love the high-precision injection engine.
3. It's About the Engine, Not the Road
A thrilling driving experience relies on a solid engine and a well-supported vehicle. The 2017 BMW Alpina B6 is designed to allow you to feel the thunder of the engine without experiencing the imperfections of the road. The vehicle offers sport dynamic driving controls that help to shape your ride to be nothing less than world-class.
4. Step Inside a New World
The cabin is really something else on the 2017 BMW Alpina B6. From the moment you step inside and take your position, you'll notice the exceptional attention to detail and exceptional driving features. The vehicle includes built-in Wi-Fi, a wireless charging pocket to keep your phone powered and intuitive technology that makes the vehicle feel like an extension of yourself.
5. Handcrafted Steering Wheel
The steering wheel is a work or art, and the moment you grasp the sleek curved lines of this wheel, you'll understand why this vehicle is such a coveted machine. It offers stitched elements that would impress your tailor with the hand-stitched Lavalina wheel that evokes a sense of power and control.
6. New Perfection Reimagined
The 2017 BMW Alpina B6 can be summed up in one word - perfection. This vehicle offers incredible stopping power, which is essential for a vehicle that can top 200 mph. The vehicle uses monstrous brake rotors to ensure that you're able to stop on a dime. This vehicle is its own safety feature, and it will make it possible for you to avoid accidents.
7. Enhanced Transmission Control
The eight-speed transmission will have you smoothly shifting between gears. You'll enjoy a smooth driving experience at every level, and the BMW Alpina B6 Switch-Tronic control makes it easy to switch between performance modes.
8. Smart Chassis Engineering
There are two advanced engineering features at work in the chassis of the BMW Alpina B6. With an xDrive all-wheel drive system, the vehicle works in an integrated way with the dynamic stability control system to give you exceptional stability. The vehicle senses and slips and automatically corrects. Add an adaptive sports suspension, and you're ready to hit the road.
9. Choose Your Styling
There are several possible paint colors. No matter the choice you make, it is bound to leave an impact on those who watch you rush down the road. You'll also love the new trim options, and you're sure to find one that expresses your style with eight available packages.
10. The Devil In the Details
The 2017 BMW Alpina B6 is intricately created to provide you with several small detail-oriented enhancements that will have others lusting after your vehicle. The devil in this vehicle is the exceptionally well-crafted tiny treads on the door handles that inform the driver they are about to step into a vehicle that sticks like no other.
Buying Tip:
To avoid overpaying on a new car, shop prices online first. Get up front pricing before you walk into a dealership. We recommend the following free services;
Car Clearance Deals,
NADAguides,
CarsDirect &
Motortrend.
These free services will offer you
the lowest prices
and supply you with multiple competing price quotes. You will know the best price before you visit the dealer.
Reasons Not to Buy a 2017 BMW Alpina B6 – The Cons
1. Premium Quality at a Cost
Not many people can afford the $100,000-plus price tag on this vehicle. You get what you pay for, but this vehicle is truly a luxury expense. It's an exceptional sports vehicle, but you may want to look elsewhere if you're looking only for affordable performance.
2. Everything Costs Extra
Can't imagine a vehicle without heated seats? It's going to cost extra. Want a vehicle that features ceramic controls and a power rear sunshade? That's also going to cost you. While many of the advanced features cost extra, they are well worth the cost.
3. Top Speed Isn't Necessary
While a top speed of 200 mph is impressive, the reality is that few of us are willing to risk the felony speeding ticket to drive that fast. This vehicle is an exceptional show machine, but without a racetrack to test it out on, you'll be missing the full power and functionality of this vehicle.
4. Minor Changes From 2016
If you're looking to upgrade from a 2016 model, it's not really worth the price. The new 2017 BMW Alpina B6 concentrates on small refinements that most drivers aren't going to notice. While some additional technology has been included, this might not be the car for you if you already have a 2016 model.
5. Minimal Cargo Room
As you might expect, the BMW Alpina B6 doesn't feature a lot of extra room. It comes with only 13 cubic feet of trunk capacity. However, you can fold down the rear seat to make extra room if needed.
How it stacks up to the competition:
Both the Porsche Panamera GTS and the Mercedes S63 offer alternatives to the BMW Alpina B6. However, each vehicle places an emphasis on power, comfort or performance. It's tough to find all three in a single vehicle, but that's exactly what the 2017 BMW Alpina B6 does. It balances features to give you a well-rounded, exceptional value.
Conclusion
The bottom line is that anybody who owns this vehicle isn't complaining. It offers a well-rounded feature set, and the ability to customize it to your needs means that this vehicle will provide everything you need to enjoy your drive. It's an exceptionally responsive vehicle, and it serves as an investment you can be proud of.