2017 BMW I3 Pros vs Cons. Should You Buy?
Introduced in 2013 for the 2014 model year, the BMW i3 has been a prime figure in the emerging electric vehicle segment. The recipe of a revolutionary powertrain, exceptional construction methods, and an eclectic design inside and out combine to create a package that is unparalleled in the world of automobiles today.
What's New for 2017:
The 2017 BMW i3 builds on the success of past model years by adding several key features that are sure to entice buyers who may have been on the proverbial fence. For starters, the 2017 i3 includes a new battery system which retains the dimensions of its predecessor while increasing overall output from 22-kWh to 33-kWh. Additionally, overall average energy consumption for the i3 has been reduced to only 27-kWh per 100 miles. What this means for buyers is a substantially increased range compared to i3 models of years past. A sunroof and a new exterior color are now being offered for the first time as well.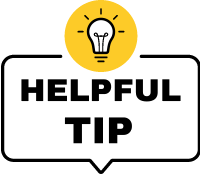 Before you walk into a dealership, compare prices online first. Give the following pricing services a try:
They are free and no obligation. Compare & Save!
Top 10 Reasons to Buy a 2017 BMW I3 – The Pros
1. Longer EV Range Than Ever Before
Thanks to its new 33-kWh battery pack, the 2017 BMW i3 is able to commute 114 miles on a single electric charge. This drastic increase its predecessor's 81 miles of range is an impressive advance in technology. The electric motor can also be supplemented by an optional 2-cylinder range-extending gasoline engine. This engine is mounted underneath the rear cargo floor of the vehicle and is designed to reduce "range-anxiety" by providing reassurance to the driver that he or she will be able to reach the next available re-charging station upon battery depletion.
2. Designed for Performance
Equipped with its 170-horsepower AC motor and rear-wheel drive, the 2017 BMW i3 is able to sprint from 0-60 mph in as little as 7-seconds. A 1-speed direct-drive gearbox allows top speeds of up to 92 mph. The i3 has become synonymous with sharp, spirited handling and an exciting city driving experience thanks to its light weight and quick steering.
3. Quick Charging
With an optional level-2 charger installed at home, the 2017 BMW i3 is able to achieve an 80% battery charge in as little as 40 minutes (4x faster than charging with a conventional 110V wall outlet). Level 2 chargers require the same type of electrical connection as a washer and dryer and are readily installed in most homes. In many areas, DC charging stations are available to charge the i3 in even less time. For owners, this means increased convenience and peace of mind.
4. More Convenience
The 2017 BMW i3 features the type of convenience features customers have come to expect from the luxury brand. This includes keyless entry with push button start as standard features for 2017. Ingress and egress are aided by the i3's elevated seating position and innovative rear door design that creates one large opening for people and cargo. Buyers with smartphones will be happy to find that the i3 has seamless bluetooth integration for audio, calls, and more.
5. Cutting Edge Infotainment System
BMW's renowned iDrive system is standard equipment on the 2017 i3. With real-time traffic updates, integrated GPS navigation, bluetooth audio, HD radio and more, tech-enthusiasts are sure to feel at home in the BMW. A fitting edition to its modern cabin, the i3's all-digital driver's gauge cluster complements the centrally-located iDrive system by providing vital driving information such as speed, remaining range, and regenerative systems' status.
6. A New Way to Drive
One of the 2017 BMW i3's most innovative features is its regenerative braking system. Once the driver lifts his or her foot off the accelerator, the i3 automatically initiates a regenerative system that transforms the vehicle's kinetic energy into electricity that is routed to the battery. What this means for the driver is that in most driving scenarios, use of the brake pedal is unnecessary. In addition to increasing the range of the i3, the regenerative braking system reduces normal wear-and-tear on the disc brake system.
7. Parking Peace of Mind
The i3's theme of technology continues to its extensive array of parking and collision avoidance systems. Available parking aids include rear-view camera, proximity sensors, and a revolutionary parking assistant which is able to search for appropriate parking spots and automatically park the vehicle in the specified space. Simply press a button and watch as the i3 automatically parks the car into the spot. Camera views are routed through the integrated iDrive system for easy visibility.
8. Built With Exotic Materials
Like the i8 supercar, the i3 is the first BMW to be constructed using the revolutionary carbon-fiber-reinforced plastic material which possesses the strength of steel at half the weight. Individual carbon fibers less than the width of a human hair are integrated seamlessly with a polymer material to construct the passenger frame of the BMW i3. The result is an exceptionally rigid and lightweight structure that enhances both the performance and the safety of the vehicle.
9. Sustainability
Along with its revolutionary material design, the engineers at BMW have created manufacturing techniques that require 50% less energy and 70% less water. Sustainability efforts are not limited to production facilities, however. Up to 25% of interior materials used in the BMW i3 are made of renewable and/or recyclable materials. Environmentally-conscious buyers can take comfort in these efforts by BMW to lessen the impact on the Earth.

10. Practicality
 
With its compact appearance, buyers may be surprised to learn that the i3 has as much interior space as a BMW 3-series sedan. Designed with practicality in mind, the BMW i3 not only affords the passengers ample cabin space but also makes it easy to get in and out of the car. Large driver and passenger doors reveal the reverse-opening passenger doors that make entry for passengers and cargo surprisingly comfortable. A large rear hatch opens to expose a cargo area where luggage, groceries, or other items can be kept.
Buying Tip:
To avoid overpaying on a new car, shop prices online first. Get up front pricing before you walk into a dealership. We recommend the following free services;
Car Clearance Deals,
Edmunds,
CarsDirect,
NADAguides
&
Motortrend
. These free services will offer you
the lowest prices
and supply you with multiple competing price quotes. You will know the best price before you visit the dealer.
Reasons Not to Buy a 2017 BMW I3 – The Cons
1. Some drawbacks compared to previous BMW i3 models
The 2017 i3 has a new battery module that provides benefits to buyers. These benefits come at a cost, however. For example, the increased battery capacity results in a 100 lb increase in overall vehicle weight. The larger battery also takes longer to charge (4.5h to full charge with level 2 charger versus 3.5h of previous models).
2. High Cost
Starting at $42,000 and reaching as high as $58,195 for top-trim models, the 2017 BMW i3 is certainly more expensive than other vehicles in its class. In addition, all the benefits of using BMW's level 2 charging system come at a cost of $1,080 for the charging unit.
3. Range Anxiety
While not exclusive to i3 owners, "range anxiety" has widely been reported as a major drawback of electric vehicles. With electric charging stations being not nearly as ubiquitous as gasoline refueling stations, i3 drivers may feel as though they are on the verge of being stranded in their vehicles. Those who opt for the Range Extender option in the BMW i3 may not be totally comforted due to reports that the two-cylinder gasoline engine is reportedly unable to adequately power the i3 to highway speeds or up steep inclines.
4. Controversial Styling
While certainly unique in its styling, the BMW i3 has been reported as controversial in its appearance. With an angular, unapologetically modern design, the i3 is certainly not suited to everyone's tastes. The modern theme continues to the i3's interior where a spartan appearance might appear cold and uninviting to some.
How it stacks up to the competition:
The 2017 BMW i3 faces stiff competition with competent rivals such as the Nissan Leaf, the recently-released Chevrolet Bolt, and the Volkswagen e-Golf. While being the most expensive vehicle in the segment, the 2017 BMW i3 manages finds an advantage over the Nissan Leaf and the Volkswagen e-Golf due to its approximate 200lb weight deficit. While bested by the e-Golf in cargo space by nearly 20 cubic feet, the BMW i3 has a revolutionary cosmetic and structural design that its competition lacks. No other vehicle in the segment uses an advanced carbon-fiber-reinforced plastic passenger cell or is constructed with environmentally sustainable wood and composite materials. Given the price differences however, it's safe to say that the BMW is feeling the heat of segment competition like never before.
Conclusion
The 2017 BMW i3 is unique in the world of automobiles. With composite construction, sustainable manufacturing methods, revolutionary electric powertrain, and eclectic modern design, it stands alone in its segment. The i3 epitomizes what a compact electric vehicle can and should be: Practical, efficient, and exciting. Buyers looking for a way to spice up their daily commute with a fun and environmentally friendly car while retaining all the creature-comforts they have come to expect from BMW need look no further.