2017 BMW 5-Series Pros vs Cons. Should You Buy?
Anyone purchasing a BMW 5-Series will be impressed how the vehicle consumes the highway. This vehicle can also take corner workouts. The 2017 BMW 5-Series is a cruiser that owners can depend on. However, some people hesitate when faced with a buying decision.
What's New for 2017
The BMW 2017 5-Series is the most innovate of its legendary line to date. New innovation centers around its performance and state-of-the art technology. Some even say that it is once again redefining what it means to experience the Ultimate Driving Machine.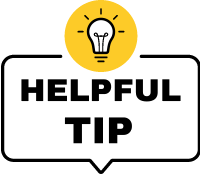 Before you walk into a dealership, compare prices online first. Give the following pricing services a try:
They are free and no obligation. Compare & Save!
Top 10 Reasons to Buy a 2017 BMW 5-Series – The Pros
1. Luxurious Interior
One of BMW-5's strengths is its interior. Nicely finished surfaces can be found even in areas where people touch less frequently. Owners will not find spray-painted plastics that fake the appearance of real metal.
2. Modernized Cockpit
Owners enjoy experiencing the vehicle's modernized cockpit. The BMW 5-Series infotainment system can be controlled with steering-wheel buttons, center-stack audio control, hand gestures, or voice commands.
3. Accommodating Interior Features
Owners find the BMW 5-Series interiors to be extremely comfortable. While the vehicle's pedals are slightly offset, everything else is what owners come to expect. Some owners choose electric lumbar adjustment as an optional extra. The system comes with a range of adjustments that enable drivers to control driving positions.
4. Handling and Performance
The 2017 BMW 5-Series handles superbly, and its performance stats measure up. The 520i series may seem a bit underpowered to some. The 520d provides considerable power. A variable damper control enables a smooth ride.
5. Quietness
Very little noise seeps into the cabin when the vehicle is on the road or when cruising around town. This is particularly true with a hybrid engine under the hood. However, no BMW engine is ever loud or gruff. They are simply not engineered in that manner. V8 owners might hear somewhat of an engine growl, but it is a welcomed sound.
6. Reduction of Powertrain Noise
The BMW 5-Series dampens powertrain noise with SYNTAK technology. BMW designed the system's components with lightweight soundproofing materials that encapsulate the transmission and engine. This inventive solution helps lower noise levels.
Lightweight materials also contribute to fuel savings and a less heavy vehicle. The SYNTAK component can help lower heat loss. It can also improve fuel consumption. Less fuel consumption means less out-of-pocket expenses.
7. Safety Features
The 2017 BMW 5-Series offers Remote Control Parking. This handy feature enables drivers to fit into narrow parking spaces even where exiting and entering the car would be a little awkward. This is a handy piece of technology.
Additional safety features include driver and passenger airbags, rear airbags, side head airbags, rear head airbags, rear body airbags, 4-wheel disc or drum, and brake assist. More safety features include electronic stability control and night vision. Adjustable pedals, blind spot monitor, and lane departure warning further complement a list of impressive safety features.
8. Improved Steering
Integral Active Steering is optional for some owners in the 2017 BMW 5-Series. The system combines variable-ratio steering in the front with rear-wheel steering. Steering quickens as the driver turns the wheel. However, the vehicle's reactions are consistent in turn after turn. These elements help the 2017 BMW 5-Series performances to become much more predictable in the city or on the open road.
9. Cutting-Edge Technology
The 2017 BMW 5-Series offers tire pressure monitoring, and standard cruise control with braking function. It also comes with a built-in status screen with Display Key and head-up display. The Driving Assistant Plus options pack qualifies as cutting-edge technology. All safety components collectively bring the driver one step closer to autonomous driving and help with avoiding accidents.
10. Engine Performance
Drivers can expect to experience plenty of speed and power with their 2017 BMW 5-Series. The 530i comes with a 2.0-liter turbo engine and 248 hp. This is close to 60 mph in only six seconds. The 540i 3.0-liter offers 335 hp and can reach 60 mph in just 4.9 seconds. Some owners choose a BMW hybrid model with economy and conservation in mind.
Buying Tip:
To avoid overpaying on a new car, shop prices online first. Get up front pricing before you walk into a dealership. We recommend the following free services;
Rydeshopper,
Edmunds,
CarsDirect,
NADAguides
&
Motortrend
. These free services will offer you
the lowest prices
and supply you with multiple competing price quotes. You will know the best price before you visit the dealer.
Reasons Not to Buy a 2017 BMW 5-Series – The Cons
As many reasons as there are to buy the 2017 BMW 5-Series, there are several reasons that may make a person think twice.
1. Possible Airbag Failure
It is possible that the airbag mounted in the seat will not deploy if the airbag's initiator fails to ignite. If this happens, BMW notifies vehicle owners and the airbag module will be replaced free of cost. Customers can call BMW's North America number at 1-800-525-7417 for more information.
2. Little Change in Outer Appearance
Some owners may be slightly irritated that there is little change in the 2017 model's appearance over the 2016 model. It may not be the first time that BMW has been accused of running a vehicle's design through the Xerox machine. It may also be that BMW decided not to mess with success.
3. Social Status
While many people buy cars for their social status, there are other vehicles that might challenge BMW's status quo in this area. All BMWs are attractive vehicles. However, many people purchase BMWs for their performance qualities.
4. Expensive Repairs
Beyond its warranty period, the 5-Series often requires dealership repairs. Many shade tree mechanics can make repairs in minutes on normal cars. However, BMW cars can be over-engineered. For example, switches on a normal car may actually be a network device on a BMW.
Compared to the Competition
The 5-Series faces competition from Lincoln's MKZ, Cadillac's CTS, Audi's A6, and Mercedes-Benz E-Class vehicles. These are all midsize luxury cars. However, the 5-Series holds up well against the competition with respect to engineering and styling. BMW owners can trust their vehicle's performance as well.
Conclusion
Handling, ride, connectivity, and the vehicle's cabin are key reasons for buying the 2017 BMW 5-Series. Owners can also identify with the vehicle's branding. Overall, people buy BMWs for their reliability and performance.