2017 BMW 2 Series Pros vs Cons. Should You Buy?
The BMW 2-Series is a two-door version of the phased-out BMW 1-Series and is the smallest sedan in the BMW lineup. Despite that, it offers excellent performance and driving dynamics that easily compete with its larger cousins. While the 3-Series may be better known, buyers looking for a sporty and fun-to-drive BMW may find the 2-Series even more to their liking.
What's New for 2017
The 2017 BMW 2-Series model gets two new upgraded engines and new trim lines to match: the entry-level 230i and the mid-range M240i. These give the new 2-Series better performance and fuel economy across the board. Additionally, the exterior received some tweaks and the options sheet has been slightly reshuffled.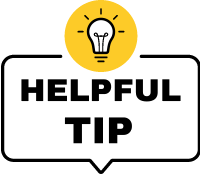 Before you walk into a dealership, compare prices online first. Give the following pricing services a try:
They are free and no obligation. Compare & Save!
Top 10 Reasons to Buy a 2017 BMW 2 Series – The Pros
1. Excellent New Engines
The 2-Series clearly falls more on the performance side of the BMW model lineup, as evident from the newly-updated engines featured in it. Even the base engine is an impressive 2.0-liter turbocharged four-cylinder with 248 horsepower on tap, giving it more power than the entry-level 3-Series, as well as many of its competitors. The other engine is a 3.0-liter inline six-cylinder, also turbocharged, that gets 330 horsepower on the M240i model and 365 horsepower on the high-performance M2.
2. Effortless Handling
In addition to being a powerful BMW model, the 2-Series also handles better than its larger siblings, making for better performance. In part this is a function of the 2-Series' smaller size, but also the more precisely calibrated steering and a firmer suspension. The two M models further tighten up the performance, making for an almost go-kart driving experience that's sure to please enthusiasts.
3. Rear-wheel and All-wheel Drive Balance
The 2017 BMW 2-Series remains one of the few cars with a rear-wheel drive architecture, giving it more traditional racing-style performance. Rear-wheel drive provides better acceleration out of corners, though at the expense of handling in inclement weather. But if that is a concern for you, all-wheel drive is available on all but the pure-racer M2 model.
4. Improved Standard Equipment
The BMW 2-Series is quite well-equipped given its price point. A 6.5-inch touch screen with iDrive is standard, as is a seven-speaker sound system and a dynamic cruise control system that automatically adjusts your speed based on the car in front of you. While some essentials like a rearview camera, leather upholstery and automatic emergency braking are still options, the 2-Series offers quite a bit of standard equipment compared to some other BMWs.
5. Updated iDrive Infotainment
After many iterations and upgrades, BMW has finally managed to crack the secret for a good infotainment system with the current version of iDrive. It allows using conventional touch or voice commands as well as a unique capacitive touchpad for writing text or numbers. It does take some practice to unlock the system's full potential, but once you do it is responsive and efficient.
6. Top Safety Scores
The 2-Series surprises not just with its potent performance, but excellent safety credentials as well. The 2017 BMW 2-Series does not have a single negative mark on its report card from the Insurance Institute for Highway Safety, taking home its Top Safety Pick Plus award together with top scores on all crash tests and the optional headlight test and child seat test as well.
7. Long-term Reliability
The 2-Series has great reliability based on both current tests and historical reputation. The 2-Series is rated at 4 out of 5 in reliability by J.D. Power and Associates, which is higher than most cars on the road, including the 3-Series, which earned a 3.5 rating. The 2-Series, as well as its four-door 1-Series version, is also considered to be one of the most reliable BMW models of the last decade, making it very sought after as a used car. You can expect good reliability and a solid resale value from your new 2-Series as well.
8. Simple and Spacious Interior
The interior of the 2017 BMW 2-Series is upscale and comfortable, comparing favorably to many of the other small luxury cars. The inexpensive plastics are subtly tucked away out of sight and care was taken to make the materials come together into a nice, if minimalist, design. The front seats are very supportive and provide plenty of room, though the rear seats were clearly an afterthought.
9. Stylish Coupe and Fun Convertible
The 2017 BMW 2-Series is available in both a well-proportioned coupe that channels old-school BMW racing vehicles as well as an attractive convertible. Both models adapt the BMW design language very well, easily distinguishing themselves from the larger BMWs. Whichever of them you choose, you are likely to turn heads everywhere you go.
10. Solid Fuel Economy
The 2017 BMW 2-Series returns good fuel economy considering the sheer power it offers. The base model is rated at 24 miles per gallon city, 35 mpg highway and 28 mpg combined, placing it above average in its class, though there are a few weaker but thriftier competitors.
Buying Tip:
To avoid overpaying on a new car, shop prices online first. Get up front pricing before you walk into a dealership. We recommend the following free services;
Car Clearance Deals,
NADAguides,
CarsDirect &
Motortrend.
These free services will offer you
the lowest prices
and supply you with multiple competing price quotes. You will know the best price before you visit the dealer.
Reasons Not to Buy a 2017 BMW 2 Series – The Cons
1. Cramped Rear Seating
The 2017 BMW 2-Series is a four-seater in name only. While two children may be able to squeeze themselves into the back seats, even they won't find the experience particularly enjoyable. If you only plan to use the rear row as an extension of the 2-Series ample trunk, that won't be a problem, but if you find yourself using the rear seat often, a 3-Series could be a better choice.
2. Comparatively Expensive
For a small car, even a performance-oriented one, the 2017 2-Series can feel overpriced, especially given the long list of a la carte options available. It is more expensive than competing cars like the Mercedes-Benz CLA that feel a lot more upscale, making the price difficult to justify.
3. Not Versatile
One of the draws of BMW's large selection of models and optional features is the versatility of its vehicles, while the 2-Series focuses almost exclusively on offering good performance and driving dynamics. If that is what you are after, you are in luck, but buyers expecting a smaller 3-Series may be disappointed with the available comfort options.
How It Stacks Up to the Competition
The 2017 BMW 2-Series goes up against other small luxury vehicles and comes out ahead of the pack in most measurements. Other vehicles in the segment include the Audi A3, the Mercedes-Benz CLA and the Cadillac ATS. The Audi is less expensive, but is smaller and less powerful than the BMW, with even the mid-range M240i outgunning Audi's performance S3 model. The A3 does benefit from a larger selection of optional comfort features, however. The Mercedes-Benz CLA manages to feel more upscale than the 2-Series at a slightly lower price point, but its driving dynamics feel lackluster when compared to the BMW. The Cadillac ATS Coupe is larger, heavier and more expensive, while offering similar power to the 2-Series. It does stand out with it's 400-horsepower ATS-V model, however, which can intrigue buyers looking for raw power in the class.
Conclusion
The 2017 BMW 2-Series is in many ways a throwback to the traditional BMW values of delivering power, handling and safety in a luxury car body. Even its styling is reminiscent of the classic BMW 2002 model. Those who come expecting an all-around entry-level luxury car like the BMW 3-Series may feel that the 2-Series is a little too sporty and rough. But if you are looking for a compact performer with the cachet of a luxury brand, the 2017 BMW 2-Series is the perfect car for you.