2015 Toyota Highlander Pros vs Cons. Should You Buy?
The 2015 Toyota Highlander is a midsize crossover SUV. It seats up to 8 passengers or 7 with captain's seats and has a four-cylinder engine with automatic transmission that gets 185hp and a max 184lb/ft of torque. There is an optional V6 engine on certain trim models. The exact expected release date is not known as of yet, but the general time frame is around the holiday season.
This Highlander model was based on the Toyota Camry platform and it has received several positive reviews as well as a five-star safety rating from the National Highway Traffic Safety Administration (NHTSA). These safety ratings are based on numerous crash tests and are given a star rating in the front and side crash tests as well as rollover tests and examination of additional safety features. However, it is understood that potential buyers want to know more so they are aware of reasons they should buy the 2015 Toyota Highlander. So, here are the top 10 reasons to buy a 2015 Toyota Highlander.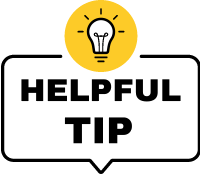 Before you walk into a dealership, compare prices online first. Give the following pricing services a try:
They are free and no obligation. Compare & Save!
Top 10 Reasons to Buy a 2015 Toyota Highlander
1. Safety
Aside from the 5-star NHTSA safety rating, the Highlander boasts many safety features. Here are some of them. Note: The features after Rear-View Camera are optional.
Traction and Stability Control
Air Bags for driver, passenger, front and rear head, and side
Four wheel Anti-Lock Braking System
Lane Departure Warning Sensors

2. Affordability Rankings
According to the rankings from U.S. News and World Report, it ranks #3 in Midsize SUV's, #4 in Crossover SUV's, and #6 in 3-row SUV's.

3. Quiet
The Highlander has been redesigned with a quieter ride in mind. With noise-dampening acoustic glass and insulation, the cabin is protected from outside noises as well as noise from engine and transmission.

4. Choices
All told, there are 11 trim models. Trim models can feature a V6 that puts out 270 hp, and drivetrains can be front or all-wheel drive. There's even a hybrid Limited model. Even with the highest trim options, price still falls under $50,000.

5. Fuel Economy
The Highlander has decent fuel economy, with an estimated 20mpg/city, 25mpg/hwy in the four-cylinder engine base model, 19/city, 25/hwy for the V6 front-wheel drive model, and 18/city, 24/hwy for the V6 all-wheel drive model.

6. Features
The 2015 Toyota Highlander comes with Entune connectivity and Bluetooth, which is standard on all trim models. It also comes with HD AM/FM radio, CD player, and MP3 player as well as auxiliary input. Upper-level trim models come with a JBL audio system and DVD system in the rear. This system also allows for game system input. Other features include:
Power steering, power windows, and power door locks
Comfortable cloth seats with options for leather and optional heated seats
8 inch touchscreen display

7. Improved Handling
The 2014 Highlander left a bit to be desired in terms of handling and ride comfort, but the 2015 was redesigned in this area as well to give passengers a smoother ride and better handling, which ties in to the decreased rollover risk. It handles well on all road surfaces and in tight turns, it handles great for a vehicle in this class.

8. Storage
The 2015 Highlander does more than fairly well as it relates to storage for small items.

9. Dependability
The 2015 Highlander is far more dependable than previous generations of this model, especially last year's model.

10. Performance
Although the 2015 Toyota Highlander is an SUV, its based on the Camry, so it has the size of an SUV but with performance more like a car.

These are only the top 10 reasons to buy a 2015 Toyota Highlander, although there is little doubt that there are several more reasons that those shopping for a new vehicle should choose this one. On the other side of things, there are some reasons not to buy this vehicle, and they are listed below.
Top 5 Reasons Not to Buy a 2015 Toyota Highlander
1. Storage Capacity
Although the Highlander does have decent storage for its class, it is still not the best. Several of its competitors have better maximum cargo space.

2. Base Model Engine
The base model Highlander comes with a four-cylinder engine. Most buyers would likely go for the V6 found on the other trim models anyway. It has been estimated that less than 5% of buyers would go with the standard base model.

3. Fuel Economy
This is tied in to the base model complaint. It would seem likely that the four-cylinder engine would have greater fuel economy than the V6. However, the difference between the two is very slight.

4. Price
Although the Highlander ranks within the top 5 or 10 in SUV affordability according to U.S. News, it is not #1. There are several competitors that are cheaper than the Highlander or worth paying extra given standard features and other ranking criteria.

5. Questionable
Given the reviews of the 2014 Toyota Highlander, questions about safety and reliability may arise despite safety ratings and overall reviews of the 2015 model. It only takes one bad apple to spoil it for everyone, and the issues with the 2014 may sour buyers on this year's model.
2015 Toyota Highlander Versus the Competition
Although there are numerous vehicles in this class, the two closest competitors to the Highlander are the Hyundai Santa Fe and the Buick Enclave. The Highlander bests the Enclave in fuel economy handily, and at $10,000 less than the Enclave. The Enclave does
have some more convenience features than the Highlander, but the price doesn't justify just a few more features. The only real downside to the Highlander versus its competitors is less storage.That's it. As far as price, the Santa Fe is less than $5,000 cheaper than the Highlander, so it's not a huge difference.
Conclusion
The 2015 Toyota Highlander is a great buy for its class for many reasons. Ultimately it's up to the buyer to decide, but when compared to other SUV's in its class, it's easy to see that there are more positives than negatives and it stacks up well against any competitor. The Toyota Highlander is definitely the smart choice in terms of SUV's.